'When You Finish Saving the World': Jesse Eisenberg Explains the Title's Endearing Meaning
A24's 'When You Finish Saving the World' marks Jesse Eisenberg's directorial feature debut. He recently explained what that title really means.
When You Finish Saving the World is one of the big film premieres happening at the Sundance Film Festival this year. Jesse Eisenberg's directorial debut is centered around a mother/son relationship, but with plenty of awkwardness surrounding it. Nevertheless, some audiences wonder what the When You Finish Saving the World title means. Eisenberg's answer is fitting, yet surprisingly endearing to the movie's intentions.
What is 'When You Finish Saving the World' about?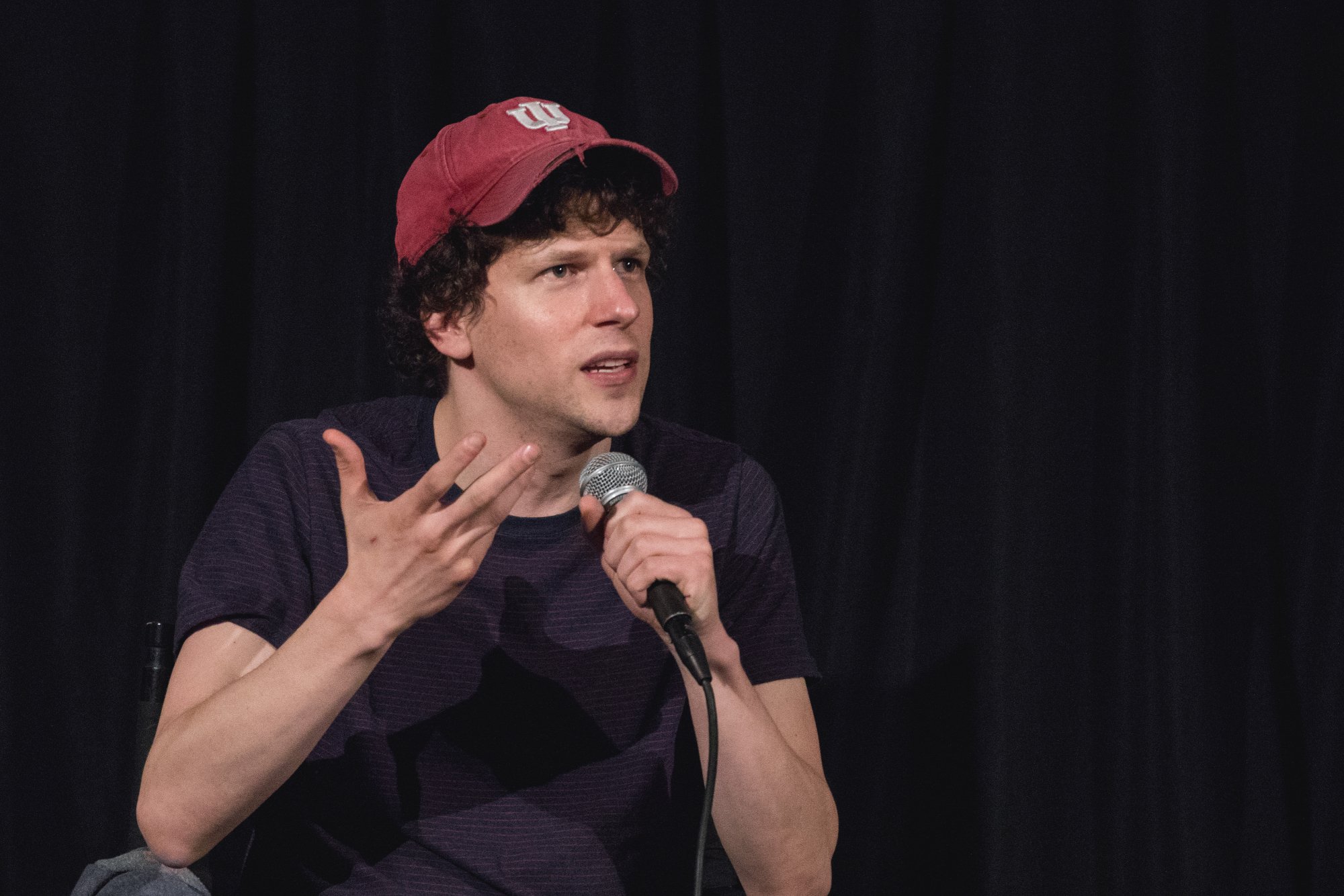 When You Finish Saving the World is based on Eisenberg's 2020 audio drama of the same name. The story follows Evelyn (Julianne Moore) and her high school-aged son, Ziggy (Finn Wolfhard). She runs a shelter but struggles to connect with other people around her, including her own son. Evelyn seeks out a motherly connection with a teenage boy residing at her shelter named Kyle (Billy Bryk).
Ziggy is also desperate for human connection, but he seeks it from his crush at school, Lila (Alisha Boe). He performs original folk-rock songs for his online fan base and has dreams of getting rich and famous. Evelyn and Ziggy mean well, although they can't seem to express themselves how they intend to.
Jesse Eisenberg explains the title's meaning
The When You Finish Saving the World premiere included a Q&A with the cast and crew, involving Eisenberg. One audience question asked about the frustrating characters. However, the writer/director views Evelyn and Ziggy in another light. In the process, he explained what When You Finish Saving the World's title means.
"I mean, I guess I don't ever think of them in that way," Eisenberg said. "I think these people are strong-willed people, struggling to kind of make sense of their world, given a somewhat rigid sense of their value structure and how it reconciles or contrasts with the person that they're living with."
Eisenberg continued: "At the end, I'm trying to say that when you finish saving the world, when you finish doing that thing that you excel so well in, look at your family member. Maybe watch their Internet videos and maybe go visit their shelter. When you're finished doing this amazing thing, just pay attention to that other person and see the value in their own specific pursuits."
'When You Finish Saving the World' received mixed reviews
The When You Finish Saving the World Sundance Film Festival premiere opened to mixed reviews. Critics and festival audiences applauded Moore and Wolfhard's powerhouse performances. Many reviews also referred to When You Finish Saving the World's genuine mother-son narrative. However, they criticized the movie's awkward nature and character motivations.
When You FInish Saving the World does display a unique vision and a promising future for Eisenberg. He previously earned an Oscar nomination for his tremendous performance as Mark Zuckerberg in 2010's The Social Network. Sundance Film Festival audiences are curious to see how he continues to grow as a filmmaker.
When You Finish Saving the World is an A24 Films title. The distributor has yet to set a release date.