Where Are 'Guiding Light' Stars, Crystal Chappell and Jessica Leccia Now?
Olivia Spencer (Crystal Chappell) and Natalia Rivera Aitoro (Jessica Leccia) played a couple on Guiding Light. The fictional couple's connection started in 2008 and it gained a dedicated fanbase. But where are the soap opera stars today? Here is what they've been up to lately.
Crystal Chappell and Jessica Leccia played a couple on 'Guiding Light'
Olivia and Natalia started out as enemies, then became friends and eventually lovers. The fictional couple got the nickname Otalia. The stars talked to After Ellen at the time about the change between their characters.
"My EP sat me down and told me that they were going to tell a story about two women who grow to depend on and love each other and that there may be some physical contact and how would I feel about that," Chappell said. "I thought it was a story that I had never done before on television and as an actress it was exciting to think about, exploring all kinds of love that exist."
Leccia later said in the interview, "I didn't get a lot of details of course, but the idea was to have the relationship shift very gradually. I really loved the idea of building some kind of friendship or relationship or whatever you want to call it from something so unlikely, and to establish a relationship with another woman rather than possibly become some sort of man chaser."
Chappell and Leccia reunited on 'Venice the Series'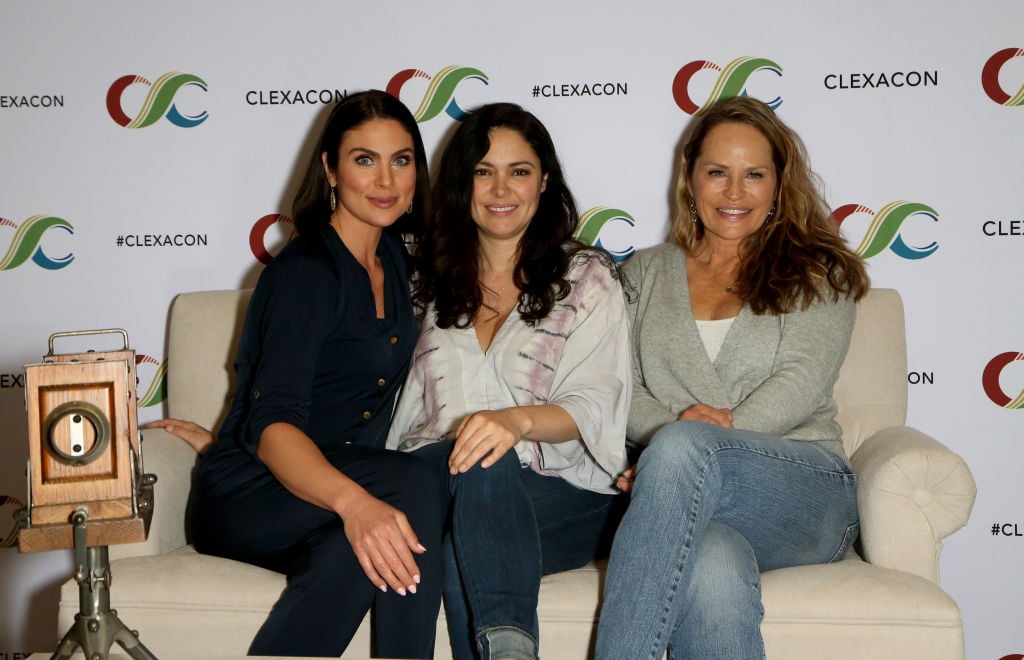 The actors reunited on Venice the Series. Chappell played Gina Brogno and Leccia played Ani Martin. Once again their characters were a couple.
Chappell talked about working with Leccia again with After Ellen. "Oh Jessica is…sometimes I wish I were gay because I would so go out with her, and marry her," she joked. "She's just what you see. She's not only wonderfully talented but she's just easy and free, loving and funny. I mean, you can't find anything wrong with her."
The producer later said, "From the very beginning, going all the way back to Otalia, we clicked right away. We both just want to do a good job and have a good time, and it's always been that way. I can't really explain it. It just is what it is. They say you can't really make chemistry happen, it just does. I think in particular for two women to have that onscreen is rare. I'm so grateful that I got to do that story with her."
The show started in 2009 and has reached six seasons. Chappell is also busy working on another show.
They're currently on 'Beacon Hill'
They are still busy acting. Now Chappell plays Claire Preston on the political dramatic web series, Beacon Hill. The cast also includes Alicia Minshew, who was previously on All My Children and Katherine Wesley from General Hospital. Leccia is also in the show playing Susan Preston.
It looks like Chappell and Leccia are keeping their fandom strong by continuing to work together.