Where Are the 'Sister Wives' Kids Today?
When Sister Wives premiered on TLC in 2010, the polygamist Brown family's kids were all under 18.
Now, nearly a decade later, many of the kids, including Kody Brown's kids with wives Meri, Janelle, Christine, and Robyn, as well as Robyn Brown's three children from her previous marriage, are adults with their own lives.
Many Sister Wives fans wonder which of the Brown family kids are married or dating and if any of them are open to polygamy. Here's a rundown of what the adult members of the Brown family have been up to.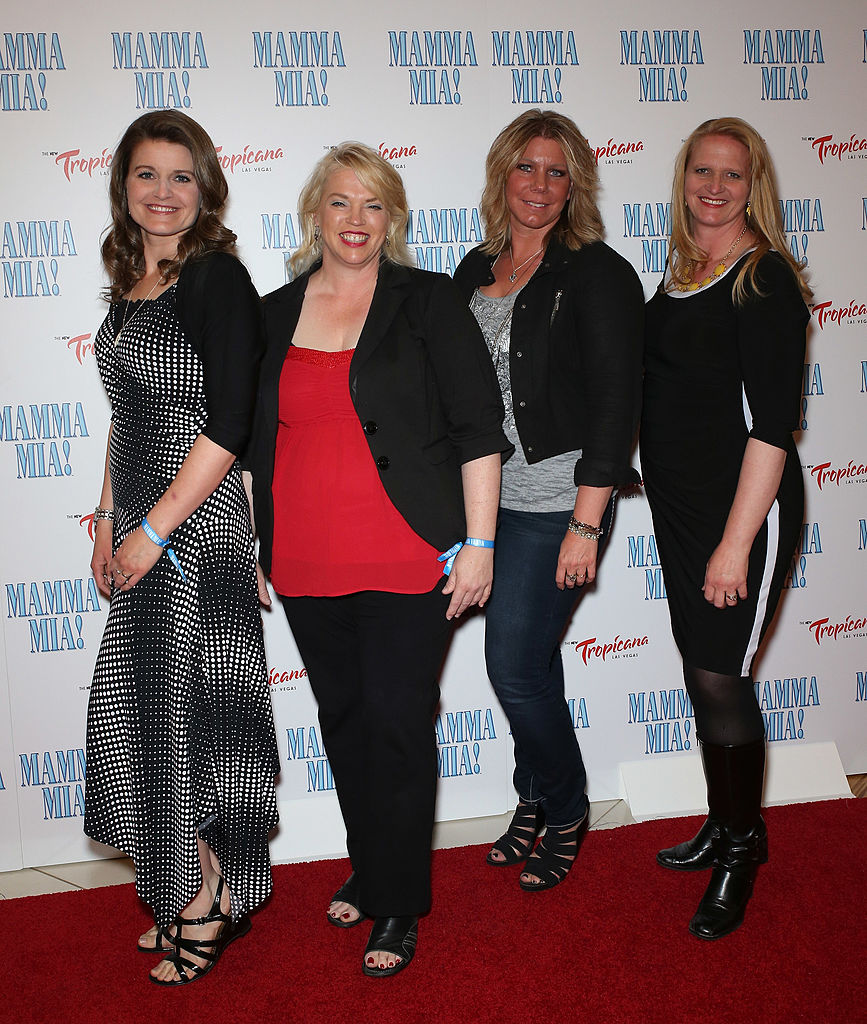 Maddie Brown is married to Caleb Brush
Madison "Maddie" (Brown) Brush, Janelle's oldest daughter and second-oldest child, is 23. She was always vocal about wanting a monogamous marriage rather than a polygamous one. She's been married to close family friend Caleb Brush since 2016, when they had a televised wedding on Sister Wives in Bozeman, Montana.
Although Brush initially thought she might convert to mainstream Mormonism, the Church of Jesus Christ of Latter-Day Saints didn't want a child from a polygamist family to be associated with them. She now identifies as an evangelical Christian, like her husband.
The Brushes are now proud parents to two children: two-year-old son Axel James and infant daughter Evangalynn Kodi, born in August 2019. They live in North Carolina.
Some fans thought Aspyn Brown Thompson might be open to polygamy
24-year-old Aspyn (Brown) Thompson, Christine's oldest daughter and first child, also married a family friend from the Brown family's church, the Apostolic United Brethren (a fundamentalist Mormon sect). Mitch Thompson was his wife's childhood crush, and the pair married in 2018 in Sandy, Utah. The wedding, like her sister's, was on Sister Wives.
Some fans thought that the Thompsons might have a plural marriage eventually, especially because Aspyn seemed more open to polygamy than her siblings were as teenagers. On their engagement and wedding planning episodes, her husband said he'd be "open" to plural marriage, but that his wife no longer was and that he'd respect her wishes.
Thompson graduated from the University of Nevada, Las Vegas, with her bachelor's degree in 2019. She and her husband moved to Utah just after her graduation.
Mykelti and her husband are enjoying newlywed life
Mykelti (Brown) Padron was the second of Christine and Kody's children and the second Brown daughter to get married. She married a member of the Church of Jesus Christ of Latter-Day Saints, Tony Padron, whom she met in St. George, Utah. They wed in 2016 in Utah in a Sister Wives wedding and enjoyed a honeymoon in Seattle.
The 23-year-old now sells Color Street nail polish and LuLaRoe clothing, in addition to enjoying life with her husband and their dog, Spader, in Utah. They are reportedly looking forward to having children and do not plan on having a plural marriage.
Logan Brown is happily engaged
Logan Brown, Janelle and Kody's oldest son, is no longer part of the Mormon church or his parents' religion. The 25-year-old has never expressed interest in polygamy.
Brown graduated from the University of Nevada, Las Vegas, in 2017, with a bachelor's degree exercise science. He proposed to his longtime girlfriend, Michelle Petty, on a bridge over the Colorado River in Austin, Texas. He recently earned his MBA from the University of Nevada, Las Vegas, while Petty received her master's degree in criminal justice.
The Browns' oldest child is more private than many of his siblings and no longer plans to appear on Sister Wives.
Meri's daughter Mariah is living her best life in Chicago
Mariah Brown is the only child of Meri and Kody Brown. She made waves by coming out as a lesbian on an episode of Sister Wives, and despite their religious beliefs, her family accepted her wholeheartedly.
The 24-year-old is now in graduate school in Chicago, where she attends the Loyola University School of Social Work, and is engaged to her longtime girlfriend, Audrey Kriss. The couple met while attending Westminster College.
Brown is vocal about her political views on social media and has attended the Women's March several times. Brown even proposed to Kriss at the 2019 march. She also blogs about wellness, fitness, and nutrition, and works as a yoga teacher.
Hunter Brown attends the Air Force Academy
Hunter Brown, 22, is Janelle and Kody's third child. He graduated from the United States Air Force Preparatory School before enrolling in the United States Air Force Academy, which he currently attends.
He's slated to graduate in 2020 and maintains a low profile, as his Instagram is private and he hasn't appeared on Sister Wives recently.
Garrison Brown seems happy with his girlfriend
Robert Garrison Brown, who goes by Garrison, is 21 years old. He is Janelle and Kody's fourth child.
Brown graduated from National Guard basic training in 2016 and, as recently as September, posted Instagram photos with his rumored girlfriend, University of Nevada, Las Vegas student Kylie Marshall.
He also appears to have studied at the College of Southern Nevada, but it's unclear what he majored in. Currently, he runs a Hawaiian-themed clothing shop called Bob's Floral Apparel.