Where Beyoncé Got the Inspiration for Her Iconic 'Single Ladies' Dance
Beyoncé is one of the most transcendent icons of our time. One of her proudest moments as an artist is her video for "Single Ladies (Put a Ring on It)." The dancing in that video remains one of the most impressive choreographed routines in any music video.
All great artists have influences. Beyoncé is no exception. The idea for the "Single Ladies" dance came from an unexpected source.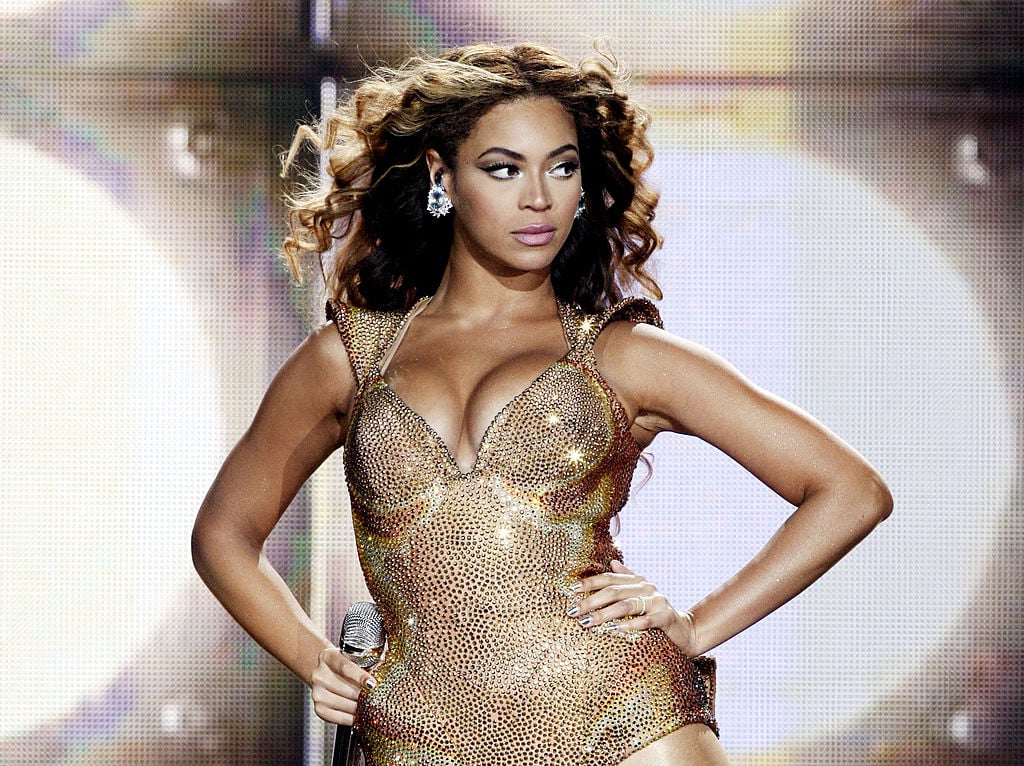 How a YouTube video and a Broadway legend inspired Beyoncé
YouTube is a huge part of many peoples' lives. Even celebrities watch YouTube. Beyoncé once found a clip of some choreography by Broadway legend Bob Fosse.
Specifically, she found a clip of The Ed Sullivan Show where three female dancers performed a Fosse routine called "Mexican Breakfast." One of the dancers was Fosse's wife, Gwen Verdon. The choreography apparently connected with her.
Beyoncé has been open about taking inspiration from the clip. She discussed "Mexican Breakfast" on 106 & Park. "I saw on YouTube—It's these three ladies, and one of them is Bob Fosse's wife, who's this choreographer, and they're doing 'Walk it Out.' …It's one take, and it's black and white. I thought, 'Wow, how amazing would that be now?'
The difficult process of filming 'Single Ladies'
Beyoncé pointed out that modern music videos are filled with cuts, making it easy for dancers to hide their errors. A single-take choreographed dance routine is hard – and very impressive. Beyoncé decided that's what the "Single Ladies" video should be.
Understandably, creating the video was difficult. Committing to a single-take music video is a challenge. Beyoncé said crafting the "Single Ladies' video was very exhausting. She said it was tiring because if she messed up a dance step, she had to start the routine over from the beginning
Despite any hardships, Beyoncé still managed to shoot the entire video over the course of twelve hours. That's one of the unsung feats of her career. The video garnered acclaim, yet some critics disliked how close "Single Ladies" mimics Fosse's choreography.
'Single Ladies' gets mixed reviews among the Broadway community
Writing for Playbill, Robert Simonson said the "Single Ladies" choreography "was largely lifted (or 'inspired,' if you prefer a more generous word) from a Bob Fosse dance." Simonson seemed upset by Beyoncé's choice to take inspiration from Fosse.
Fosse's underling Margery Beddow had a mixed appraisal of Beyoncé's routine. She said Fosse would have been glad to see Beyoncé looking "sexy" in the music video with her backup dancers. However, she felt Beyonce's take on "Mexican Breakfast" was reductive. Beddow felt Beyoncé was missing the "acting" component of Fosse's choreography.
Beddow explained "The point of his work was it was all about acting. Whether you're singing and dancing, you're acting. You're in the business of communicating ideas. Fosse had a subtext to the steps, so that you would be doing something with your hips, but with your eyes and your head, you're thinking 'How do you like this?'"
Regardless of how some Broadway experts viewed the video, it was acclaimed. It won the Video of the Year at the MTV Video Music Awards in 2009. Thanks to Beyoncé and others, Fosse's influence lives on.
Also see: Why Everyone Thought Beyoncé Was Working With Adele