Where did DaBaby Go to College?
Rapper DaBaby has talked about going to college in some of his songs, so which college or university did he attend?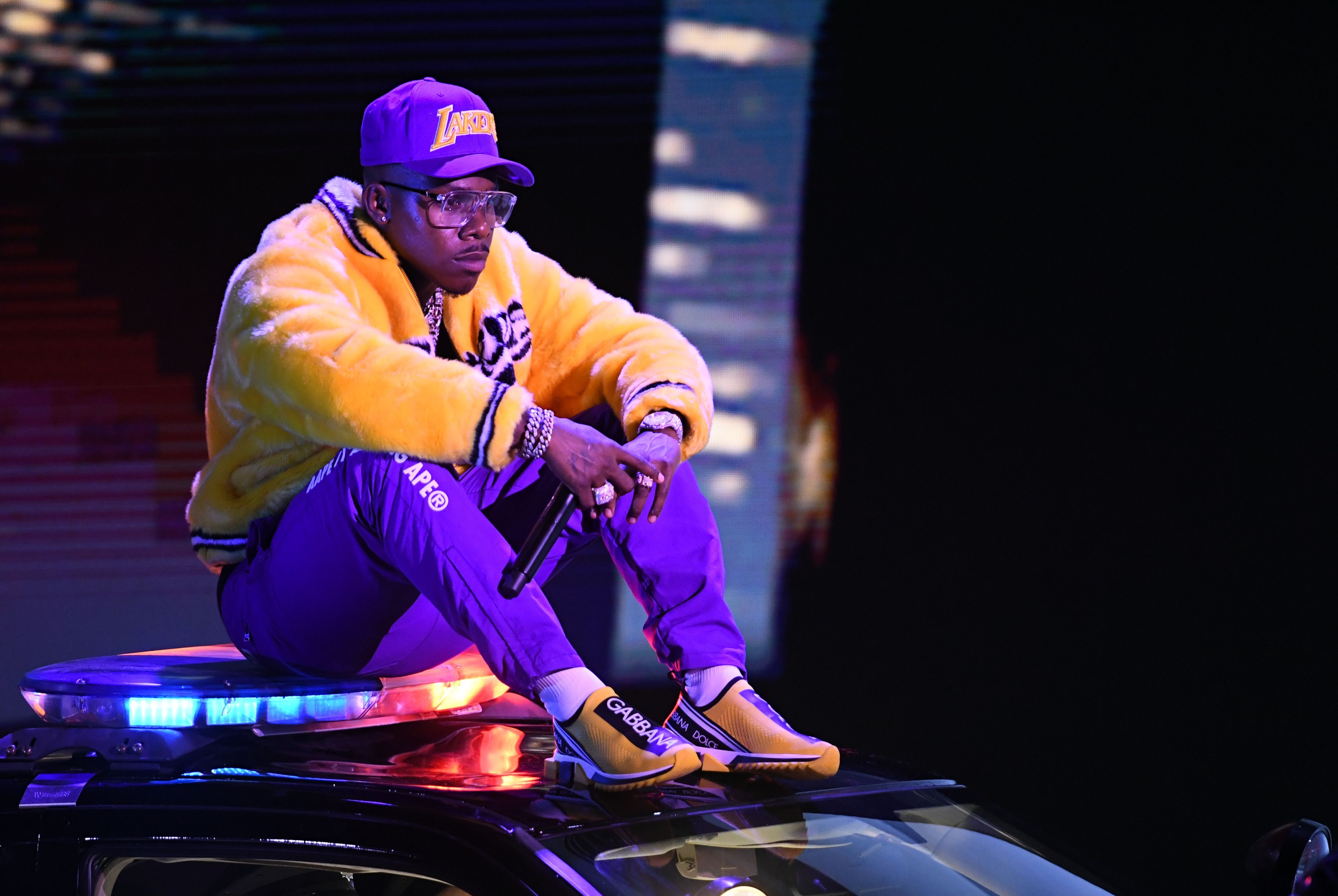 DaBaby is one of the biggest rappers of the past two years
In 2019, DaBaby he had hit albums like Kirk and huge singles such as "Suge" and "Bop." He was also nominated for multiple Grammys. "Suge" was nominated for two awards in the categories of Best Rap Performance and Best Rap Song. When 2020 arrived, he continued the rapid releases with the unveiling of Blame it on Baby, his first album of the year. It debuted No. 1 on Billboard's top 200 albums chart. Blame it on Baby also became his second straight No. 1 and his third straight top 10 album release.
Fans have often talked about the fact that he releases music so quickly after each project. The rapper talked to Rolling Stone about why he doesn't really slow down in between project releases.
"Some people wait because they have to. Fortunately enough, I wasn't put in that position," he said. "I had the green light, and everything I've dropped was hot. If I didn't put out new music, there wouldn't be 'Rockstar.' I'd still be trying to beat out 'Suge.'"
DaBaby's education
Many people have wondered where DaBaby went to college, as he referenced his education in one of his most popular songs. In Dreamville's "Under the Sun" with J. Cole and Lute, DaBaby rapped lyrics about his time in school.
Part of the lyrics state:
B*****s call me a jock, all-American
I'm at the top of my class with my letterman
I remember back in college, b*****s knocking on my dorm door
I ain't never let 'em in
Now you know that that's cap, know I hit a few
In a recent interview with Complex, it was revealed that he briefly attended The University of North Carolina at Greensboro. Greensboro is not that far from the rapper's hometown of Charlotte, North Carolina, as the Queen City is about an hour and a half southwest of Charlotte. Speaking with the publication, DaBaby said that he came into his own individuality while at the university.
RELATED: DaniLeigh Refers to DaBaby Breakup on Instagram: 'That Man Was 100% Single to Me When We Started'
"I was just different," he said. "I was definitely the only person like me up there, but it taught me a lot. And it was different, but you ain't supposed to fit in. That means you special."
After leaving, he really began to dive into his music. "I would work longer and harder than people who had nine-to-five jobs and I'm just investing every single dollar I got into it," he added.
As for his success now, DaBaby is just doing what he's always been doing, but taking it up a notch. "When I became mainstream, I just amplified it. I did the same exact thing," he said. "[Just] be yourself, and whatever it is that you want to do, do it to the fullest. It's as simple as that, there's no cutting corners."