Where Does Ina Garten Buy Her Truffle Butter? Plus 3 Delicious Ways to Use It
Ina Garten loves "good" ingredients, and she always has a few of her store-bought favorites available in her pantry. One of those ingredients she makes sure to have on hand is truffle butter. In fact, she adores truffle butter so much that she buys six at a time and keeps them in the freezer because she has so many delicious ways to use it.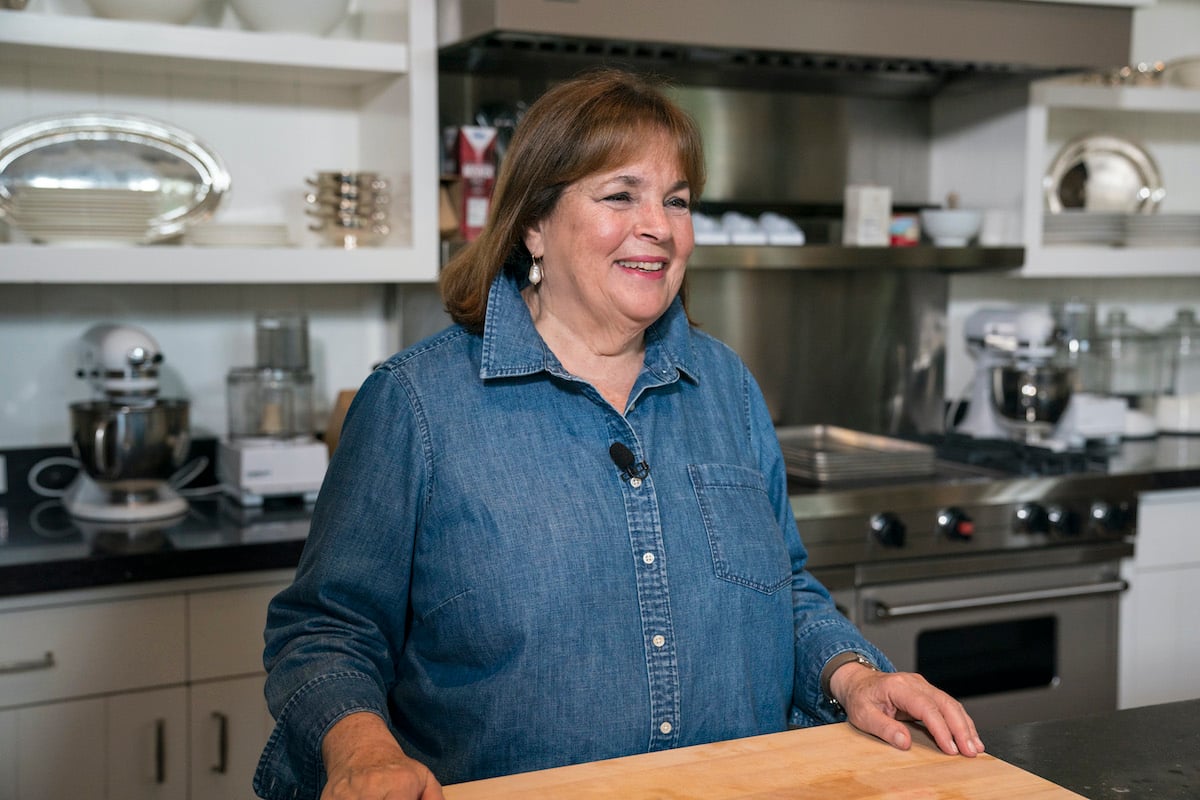 What kind of truffle butter does Ina Garten love?
The Food Network star known as The Barefoot Contessa loves white truffle butter. Which is — of course — butter infused with white truffles. Garten has quite a few recipes that feature the white truffle butter. Including Fettuccine with White Truffle Butter and Mushrooms, Ina's Truffle Butter Roast Turkey, and Truffled Mac and Cheese.
However, not all truffle butter is created equal. Garten has two very specific brands that she uses. And she buys them from two very specific places.
Where does the 'Barefoot Contessa' get her truffle butter?
Garten told House Beautiful that she orders her white truffle butter online at dartagnan.com or urbanitrufflesonline.com. The D'Artagnan option comes in a three-ounce tub for $9.99 or a one-pound log for $29.99.
The pricier option comes for Urbani Truffles, the largest distributor of fresh truffles in the world. They are 100 percent Italian white truffles, and the three-ounce tub will set you back $44.49. So, it is definitely a splurge. Urbani promises that their truffles go "from underground in Italy to your table in less than 48 hours."
Ina Garten has delicious ways to use white truffle butter
One of Garten's recipes that includes white truffles — which CNBC calls "diamonds of gastronomy" — takes a comfort food dish to the next level. The Food Network star's Truffled Mac and Cheese calls for quite a few quality ingredients that lead to "outstanding" results.
You'll need good olive oil, shiitake mushrooms, cremini mushrooms, cream sherry, kosher salt, cavatappi pasta, white truffle butter, all-purpose flour, whole milk, Gruyere cheese, extra-sharp Cheddar, freshly ground black pepper, ground nutmeg, garlic cloves, fresh parsley, and fresh white breadcrumbs.
This creamy pasta dish from 'The Barefoot Contessa' is perfect for the holidays
Garten says that her Fettuccine with White Truffle Butter and Mushrooms is a perfect dish to serve at holiday get-togethers because you can "make huge amounts of it." This easy recipe takes just 30 minutes and a handful of ingredients to make.
You'll need kosher salt, freshly ground black pepper, good olive oil, cremini mushrooms, heavy cream, white truffle butter, fresh fettuccine, chives, and grated Parmesan. Kitchen tools needed include a large pot, a large saute pan, a colander, tongs, shallow bowls, and a large bowl.
You can 'Cook Like A Pro' when making Ina Garten's Truffle Butter Roast Turkey
From Garten's cookbook, Cook Like A Pro comes her recipe for Truffle Butter Roast Turkey. This is an easy recipe that features one 12-14 pound turkey (with giblets removed), three ounces of white truffle butter, kosher salt, freshly ground black pepper, and a large bunch of fresh thyme.
You'll also need one large onion, unpeeled and cut into eighths. As well as one whole head of garlic, unpeeled and cut in half crosswise. The final ingredient on the list is good olive oil.
Make sure to have a large, shallow roasting pan on hand for this dish. And, you can't be afraid to get your hands dirty by running your fingers between the skin and the meat to loosen the skin up. You'll also need to use the pro technique of placing the butter under the skin and gently massage the turkey skin to spread the butter evenly.
Episodes of The Barefoot Contessa air Saturdays on The Food Network.
RELATED: 'Barefoot Contessa' Ina Garten Has 2 'Grown Up' Versions of Her Top-Rated Mac and Cheese