Where Does Keanu Reeves Live and What's His House Like?
Keanu Reeves is a talented actor with over 30 years of experience in the industry. He possesses a unique energy and charisma that have earned him roles in Hollywood blockbusters such as the Matrix series to the John Wick franchise. Thanks to his showbiz success, Reeves' net worth is an estimated $380 million. But despite his fame and fortune, Keanu Reeves' house is modest.
Keanu Reeves has built a career that allows him to have whatever he wants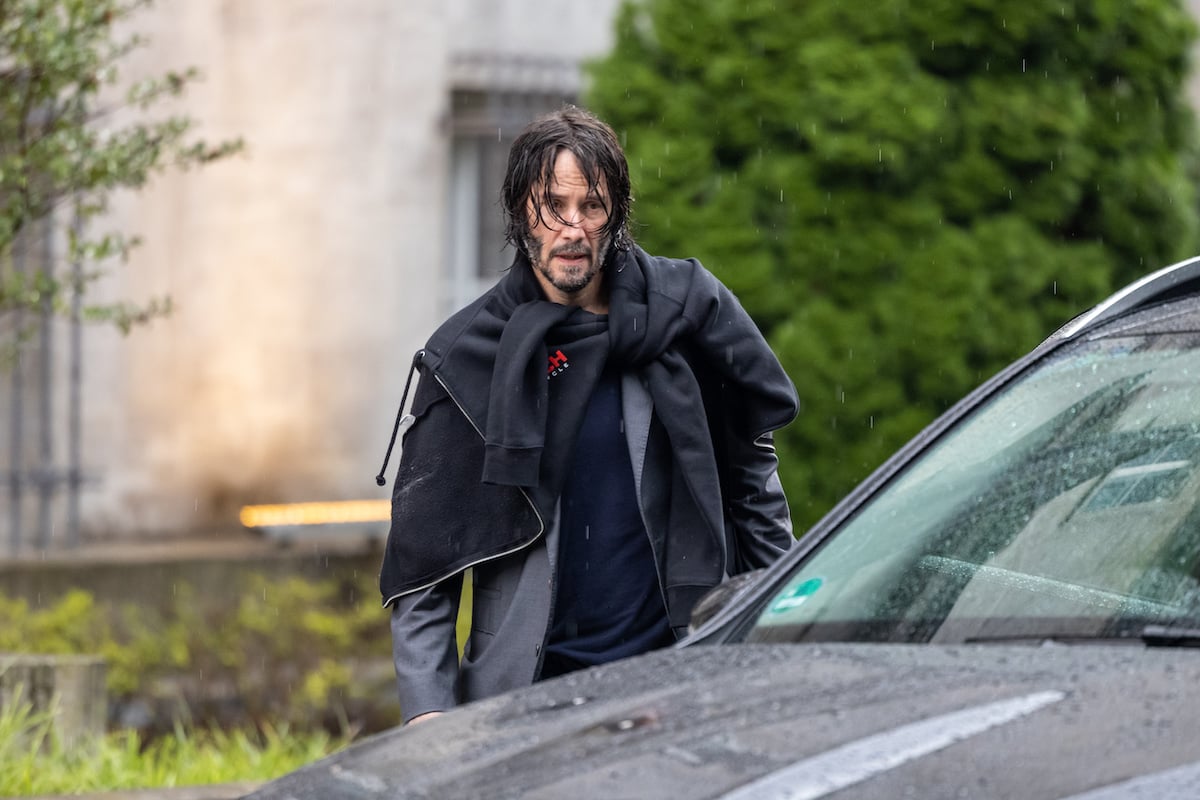 Reeves' career dates back decades. After taking acting courses in the '80s, he booked his first TV role in 1984 on the Canadian sitcom Hangin' In, Whoa Is (Not) Me reports. The program was short-lived but helped the actor get his name out there. 
Eventually, Reeves landed work in various big-screen projects, including the 1989 sci-fi comedy Bill & Ted's Excellent Adventure, the 1992 horror Bram Stoker's Dracula, and the 1997 thriller The Devil's Advocate.
Movies like The Matrix (1999), Constantine (2005), and John Wick (2014) helped catapult Reeves to superstardom. But despite his celebrity, the actor has shown he isn't entirely fond of the spotlight. He's a famously low-key person who tends to keep most aspects of his life under wraps, from his relationship status to his living arrangements.
Keanu Reeves lives a quiet life in California
According to Velvet Ropes, Keanu Reeves lives in an $8 million house in the Hollywood Hills neighborhood of Los Angeles. Purchased in 2003 for $4.85 million, the 5,607-square-foot home has only two bedrooms, three bathrooms, and a three-car garage. The residence was built in 1988 and sits on a 0.41-acre plot dotted with palm trees and shrubs. Aerial pictures of Keanu Reeves' house show a single-story modern home with a long, narrow infinity pool on the back terrace. 
The actor is so private it doesn't appear he has ever spoken publicly about his house and its details. But he has complained about all the activity in front of his place.
"I'll come out in the morning and get my newspaper [and star spotters are there]," he said in an interview with The Daily Telegraph. "You feel like an animal in a cage."
Elaborating on the tourists and sightseers outside his home, Reeves added, "They visit everyone's homes and sit outside … They look at you like: 'There's one!' And I get it. But walking around LA, no one cares pretty much."
The actor bounced around before settling on his LA home
Before putting roots down in the Hollywood Hills, Keanu Reeves spent a significant amount of time living in hotels, he told GQ. According to The Things, he also stayed in rental homes around LA, but nothing compared to having his own space, he said at a music festival.
"And so, for a couple of years, I went looking and looking. And I had a wonderful experience. When you walk into a place and you go, 'Oh, this is it, this is it.' So I was able to live in that place, the home where I live now," he shared. "It gives you something, you know. It's a safe place, a place to rest, a place to think, to entertain. It's great to have it."