Where Elvis Presley Got the Idea for His Stage Outfits
Elvis Presley is well known for his over-the-top stage looks. Many envision The King of Rock & Roll in his iconic white jumpsuit fitted with gold bedazzlements and red accents. While his Hollywood good looks and sing-a-long numbers brought people from all over to his concerts, his fashion sense is also part of his legacy — part of what made Elvis Elvis.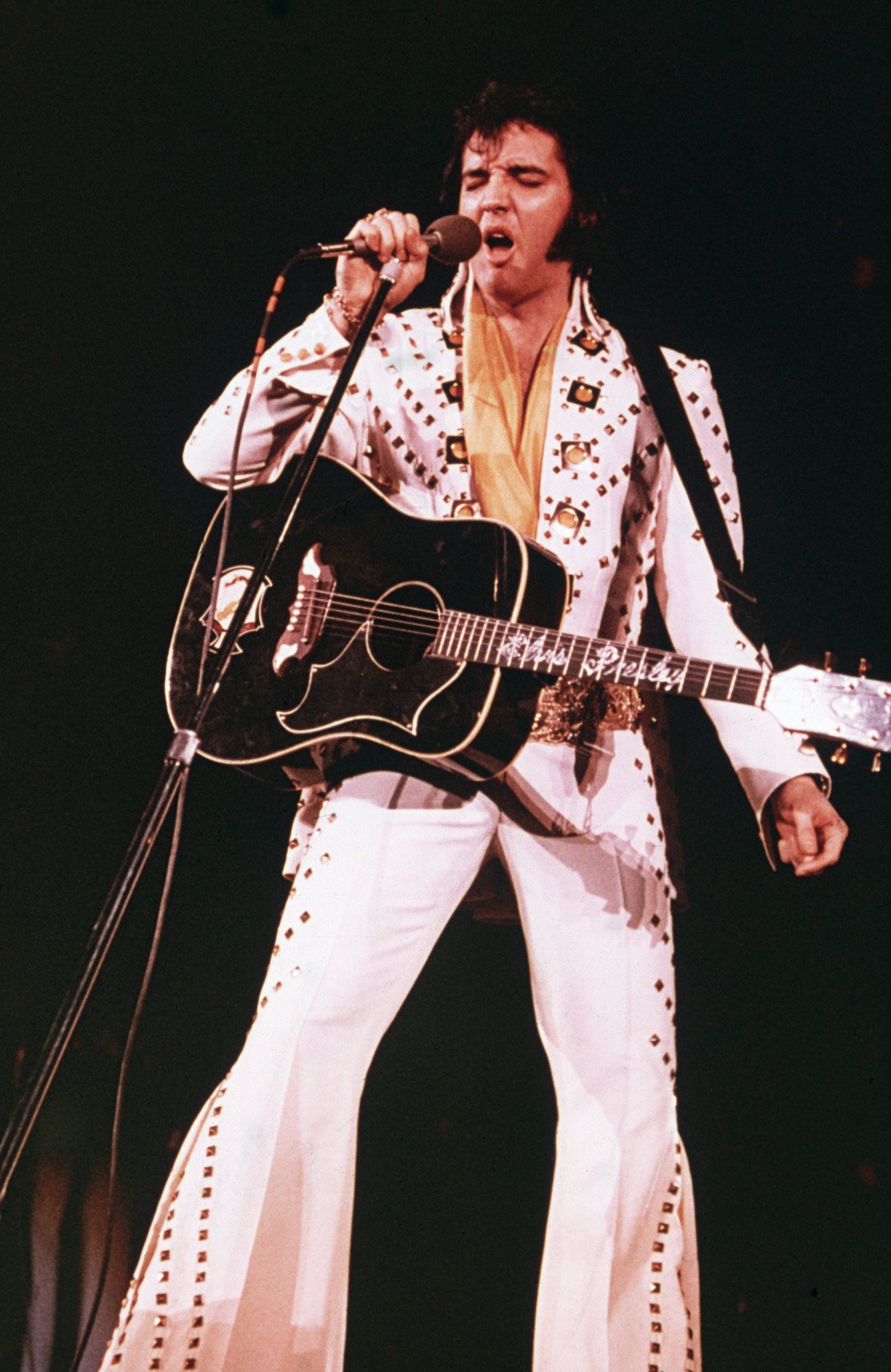 During an interview back in the day, Presley discussed his various looks. From the leather jackets he wears in multiple film appearances to his white and light blue jumpsuits, he revealed the looks he favors and the inspiration behind his stage outfits. 
Elvis Presley talks about his fashion inspiration 
During a 1969 Press Conference, Presley discussed his return to live performing — following a bit of time away from the stage. Presley explained that it was getting "harder and harder to sing to a camera all day," noting that he missed the interaction with the audience — the connection that builds in the concert hall. 
And, he may have missed wearing the clothes he identified with the most. He explained that, though he is in a leather jacket in his TV specials, he "hate[s] wearing them," noting that they are far too restrictive and "hot" when working. He presumably prefers his stage outfits (with the memorable degree of breathing room around the chest region). When asked about the "inspiration" behind his stage look, Presley shared: 
"I got the idea by a Karate-gi.. I once had" 

Elvis Presley | Elvis.com
And though Elvis Presley may have meshed right in with the "Hollywood scene," given his charm, good looks, and fashion sense, it wasn't his favorite place to be.
Elvis Presley wasn't a big fan of Tinseltown 
When asked about spending time in Hollywood – jumping from movie to movie – Presley explained that it's not up his alley. He said:
"I just don't go for it…I have nothing against it, but I just don't enjoy it."

Elvis Presley | Elvis.com
It should come as no surprise that following several cinematic appearances, Presley was ready to return to the stage — ready to return to the lifestyle and the live performance aspect of his career. Movie musicals aren't the same as live concerts, especially when you get to wear a bright and shiny get-up on the stage. Yet, luckily for fans of the King, there are many movies that you can admire today due to his expansive film portfolio.