Where to Follow Every BTS Member on Social Member
Learn where to follow every member of K-pop group BTS on social media.
The hugely popular K-pop sensation BTS has got ARMY spending more time than usual on social media. While the septet as a group has had official social media accounts since their debut album back in 2013, for the first time ever each individual member has signed up for Instagram.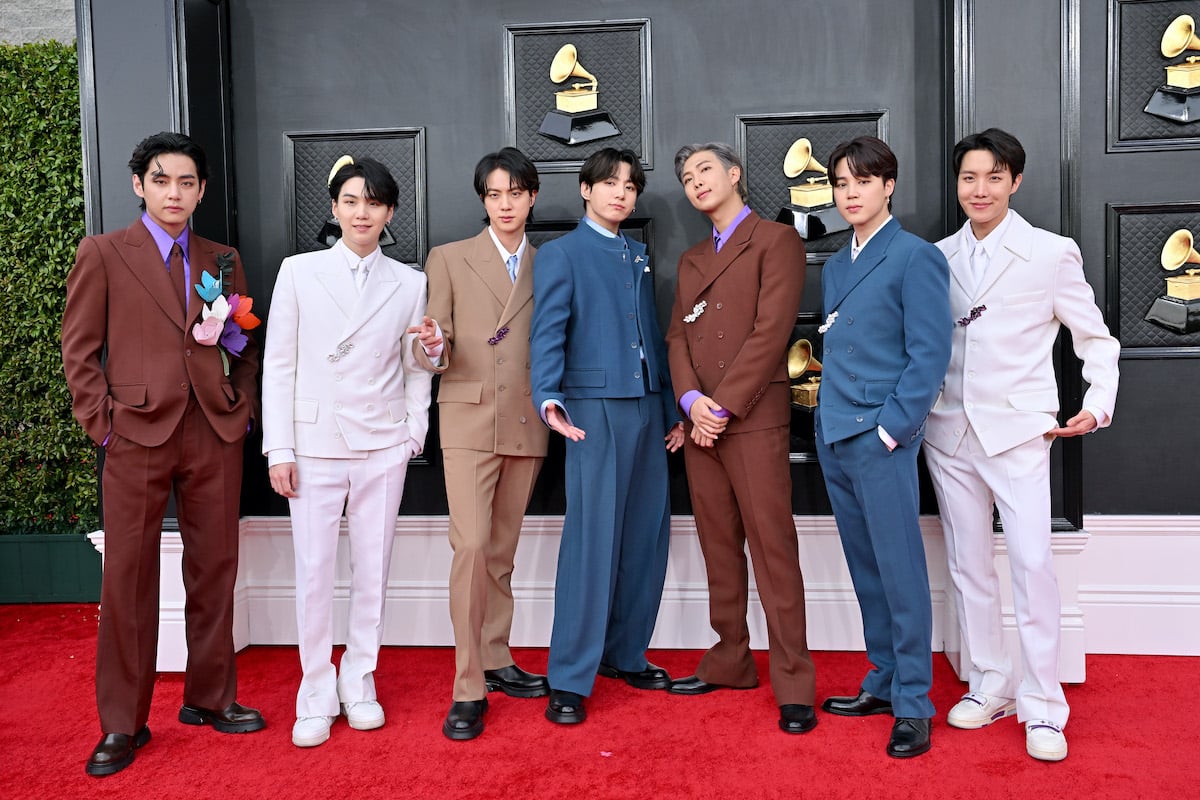 Fans can now stay up to date with RM, Jin, Suga, J-Hope, Jimin, V, and Jungkook in more ways than ever before. Certain members' social media accounts have changed since they were first created, so read on for the most up-to-date information on where to follow the group. 
BTS members create individual Instagram accounts
While the group's official Instagram page has been around for a while, each member now has their own verified account also. Here's where you can follow them all on Instagram:
So far RM has been the most active of the group, frequently sharing photos from art exhibitions that he visits on the weekends. J-Hope also uses his Instagram account a lot, favoring striking images taken at their concerts or aesthetic OOTD snaps. Jimin is the quietest of the group, only occasionally updating his feed.
Everywhere else you can follow BTS
Aside from Instagram, BTS as a group has verified accounts on several social media sites. On Twitter, you can find personal tweets from the members on their shared account, @BTS_twt. This is a good spot to catch behind-the-scenes photos and video clips that don't get shared on other platforms. All official updates on the group's schedule as well as upcoming music and merchandise releases are posted under a separate account, @BTS_bighit. 
The group also posts updates on new media releases on their official Facebook page, Bangtan Official. To catch the members performing short dances and goofing around, head to their TikTok account, bts_official_bighit. And of course, you wouldn't want to miss out on official BTS music releases and vlogs, so be sure to check out their BangtanTV YouTube account, as well as their record label's account, HYBE Labels. 
BTS also does a lot of interacting with fans in their official fan community, Weverse. Here the members individually post pictures and messages that aren't revealed on any other platform and they even personally reply to comments left by ARMY. Finally, you can watch live stream videos of BTS members chatting to viewers, eating, or just relaxing with music on the platform VLIVE. Visit their official page to check out past live streams and follow them to get notified when the next one happens. 
The group's latest update confirms a new comeback album
Social media users might have noticed a recent tweet from BTS's official account that revealed a sneak peek at their upcoming album. It's been nearly a year since the group's last album release and fans are eagerly awaiting what's next. While the previous release, "Butter," was a single that included only four tracks, versions of "Butter" and "Permission to Dance," this upcoming album is expected to be full length. 
So far much about the new album is a mystery. In the teaser trailer, which features an assortment of video clips spanning the group's history, the tagline "WE ARE BULLETPROOF" is shown, along with the upcoming release date of June 10th, 2022. This date was not chosen randomly, it coincides with the group's 9th debut anniversary and its yearly celebration, Festa. Fans will have to keep a close eye on BTS's official Twitter and Weverse pages for more comeback teasers as the day approaches.