Where Is 'Amy Schumer Learns To Cook' Filmed?
'Amy Schumer Learns to Cook' features a country home on Martha's Vineyard.
Amy Schumer's new cooking show, Amy Schumer Learns To Cook premiered from her country home on Martha's Vineyard.
During the first episode, Schumer and husband Chris Fischer, an award-winning chef, discuss leaving New York City for the country during the pandemic. They sip cocktails and make comfort food, while their nanny films the show. The couple's son Gene makes a few appearances in between naps and the family jokes about domestic bliss.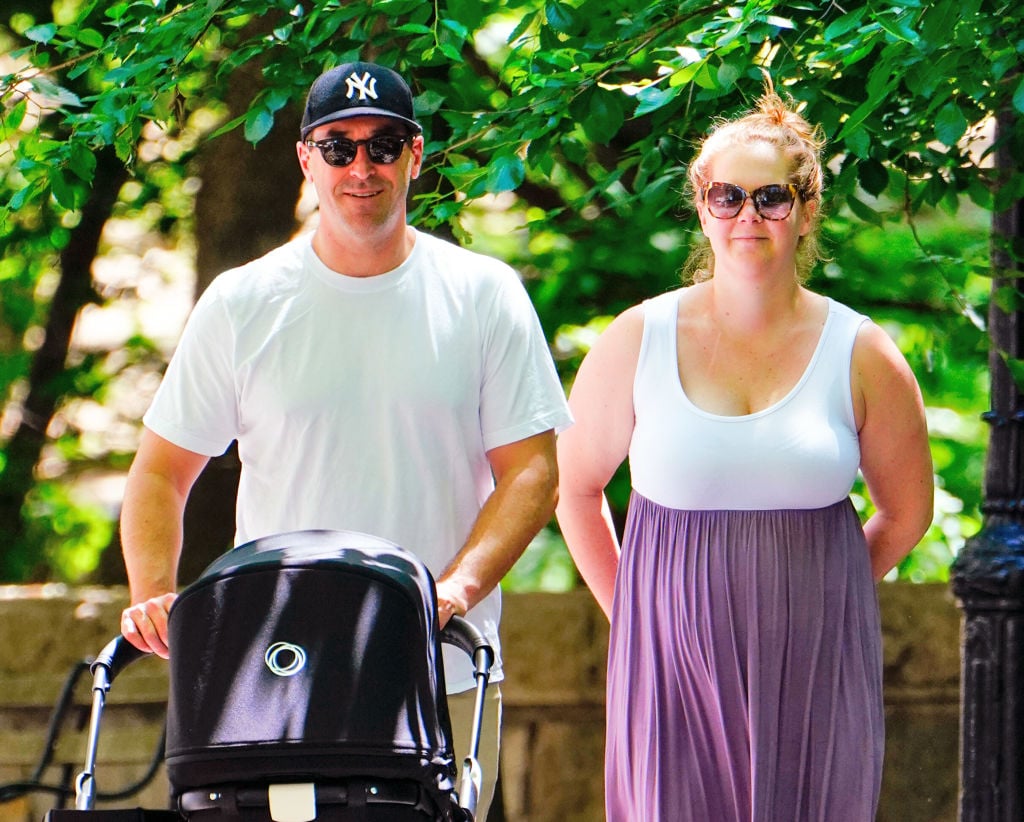 At one point, Fischer forages for produce. Schumer captures her husband gathering ingredients, joking about how he was just picking food from someone's garden. "Chris and I are excited to make this project with Food Network combining our two passions — for Chris it's cooking and for me, eating," Schumer shared in a statement. "With everything going on in the world right now, we are so grateful to be able to share an entertaining and informative experience with viewers."
Fischer is from Martha's Vineyard
Heading to the rural island made sense for the couple. Fischer's family used to own Beetlebung Farm in the up-island town of Chilmark.
"When I grew up, and during the summers, my whole family worked on the farm," Fischer told The Nourished Life. "At noon everyone would sit down and have lunch together. Family members that were working off the property would come, and soon friends followed suit; sometimes there would be 25, 30, 40 people around for lunch. Sometimes there were four generations of my family sitting there having lunch."
While living on the Vineyard, Fischer ran the kitchen in several successful restaurants including The Beach Plum Inn and the Covington in Edgartown. Both establishments provide that farm to table experience.
Schumer shared Fischer's award-winning cookbook on Instagram, suggesting that fans try some of the recipes while at home. "If you're feeling like making some new recipes while your locked down I highly recommend Chris Fischer's cookbook #beetlebungfarmcookbook on @amazon its about growing up on a farm on Martha's Vineyard. My fav recipes are the black and blue pie from his sweet Grandma and the crack rice! He's my favorite chef of all time and also my husband. He won a @beardfoundation award for it 🏆and we have a baby too," she wrote.
Schumer also fell in love with the Vineyard (and Fischer)
Shortly after the couple married, Schumer made a surprise appearance at the Martha's Vineyard Film Festival. She said to her husband and audience, "Don't you think it's a good thing that I've been coming here for 20 years and you didn't know?" 
Even though she had gone to the island for decades, she only recently met her husband through a chance encounter. While staying on the island her assistant's brother (Fischer) came over to cook for her, Good Morning America reports. Fischer was asked to help Schumer plan her friend comedian Rachel Feinstein's birthday party and sparks flew.
The rest is history as the couple quickly started dating and then surprised everyone by getting married only months later. Schumer planned the wedding in only a handful of days. Her wedding invitations were sent out via text message. "I'm getting married on Tuesday. I hope you can come."
Although the couple resides mainly in New York, they return to the island during the summer, now with their son Gene.
Amy Schumer Learns to Cook is on The Food Network.