Where Is Cardi B From?
Cardi B had her fair share of struggles and difficult times before hitting it big several years ago. Where is she from and how did she become famous?
Cardi B is one of the hottest stars in entertainment today. Her unapologetically brash attitude, an undeniable talent for rapping, and her bold sense of style have endeared her to fans all over the world, and her red-hot career is showing no signs of slowing down.
Still, it wasn't an easy ride to the top for Cardi B. She had her fair share of struggles and difficult times before hitting it big several years ago, with the release of the popular song "Bodak Yellow."
Keep reading to learn where Cardi B was born and raised, how she spent her early years, and how she eventually became famous.
Where was Cardi B born?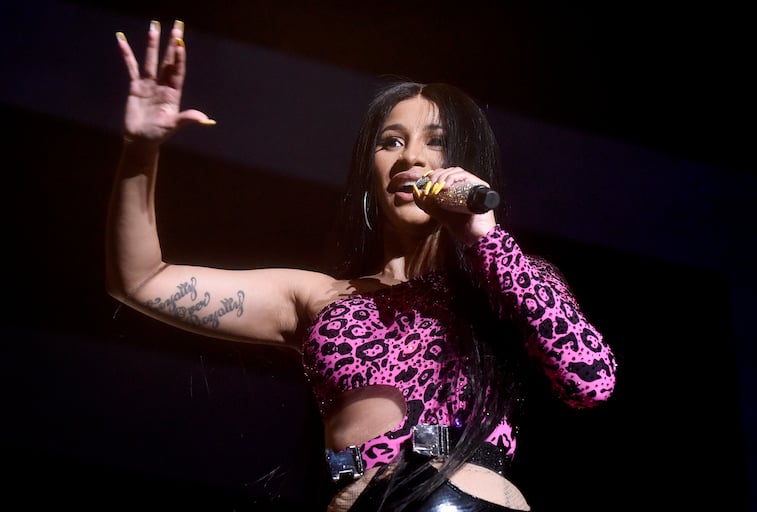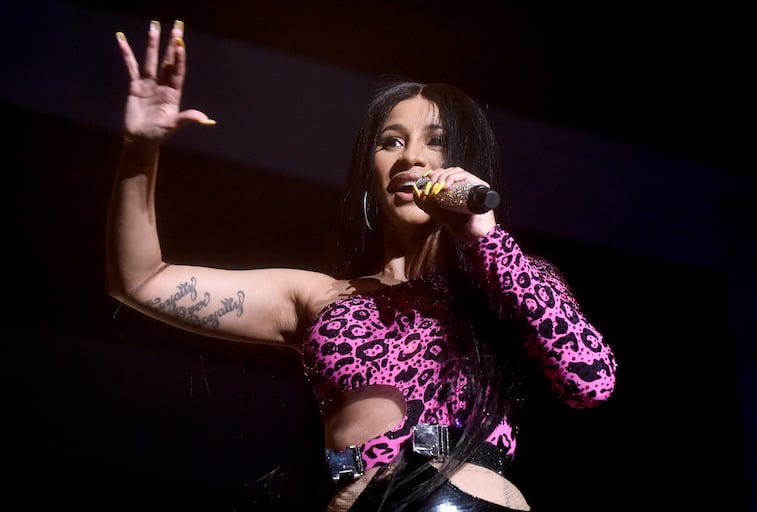 Cardi B was born in 1992 in Washington Heights, Manhattan. Her birth name is Belcalis Marlenis Almánzar, but as a young woman, she was often referred to by the nickname of "Bacardi," which she ended up shortening simply to Cardi B. Her background is Dominican, Trinidadian, and Spanish, which all contributed to creating her unique, thick accent that has become so closely identified with her. 
Like many teenagers, Cardi B worked a succession of odd jobs when she was young. For a while, she worked at a local Tribeca grocery store but was eventually fired.
However, her former manager offered her some career advice before she left the store for the final time — and ultimately, the manager's words would change the entire trajectory of Cardi B's life. 
Cardi B worked as a stripper for a while
When Cardi B's former manager suggested that she become a stripper, Cardi B didn't take offense at the suggestion. Instead, she went to a local strip club and auditioned, eventually getting the job on the spot.
She later explained that she realized right away she could make really good money as a stripper: "literally in five hours I made my whole check." 
Cardi B doesn't regret her past as a stripper and has stated that the whole experience "matured" her as well as enabled her to make a really good living for herself. She also revealed that many of the fellow strippers that she met helped her to feel "more powerful" and that stripping really allowed her to build her self-confidence.
It was during her time as a stripper that she first took to social media, and gained a large following in pretty short order. Cardi B became an internet celebrity through many of the photos and videos she shared, her unique manner of speech and attractive looks helping to bolster her social media presence. 
When did Cardi B become famous?
During Cardi B's rise to social media fame, she was noticed by some of the producers of the reality show Love & Hip-Hop: New York. She was cast on the show in 2015 and went on to appear in the reality program for the next two years. Still, she wasn't content to be a reality star and had her sights set on a career in music.
In 2017, Cardi B signed a record deal and released her single "Bodak Yellow," which became an instant hit. People who had no idea who Cardi B was previously were certainly aware of her after the single hit the airwaves, and she became one of the most successful rappers of all time.
These days, Cardi B is one of the biggest and most influential artists in music. She has gotten married, to fellow rapper Offset, and had a baby in the summer of 2018, but a family hasn't slowed her down at all.
In fact, she only keeps growing and succeeding, inspiring other women to rise above their circumstances and stand tall.