Where Is Jerry Seinfeld's Former Girlfriend Shoshanna Lonstein Now?
Jerry Seinfeld has been a happily married man to wife Jessica for over 20 years. The Seinfeld star previously had a controversial relationship with Shoshanna Lonstein. What is she doing now?
Jerry Seinfeld's controversial relationship with Shoshanna Lonstein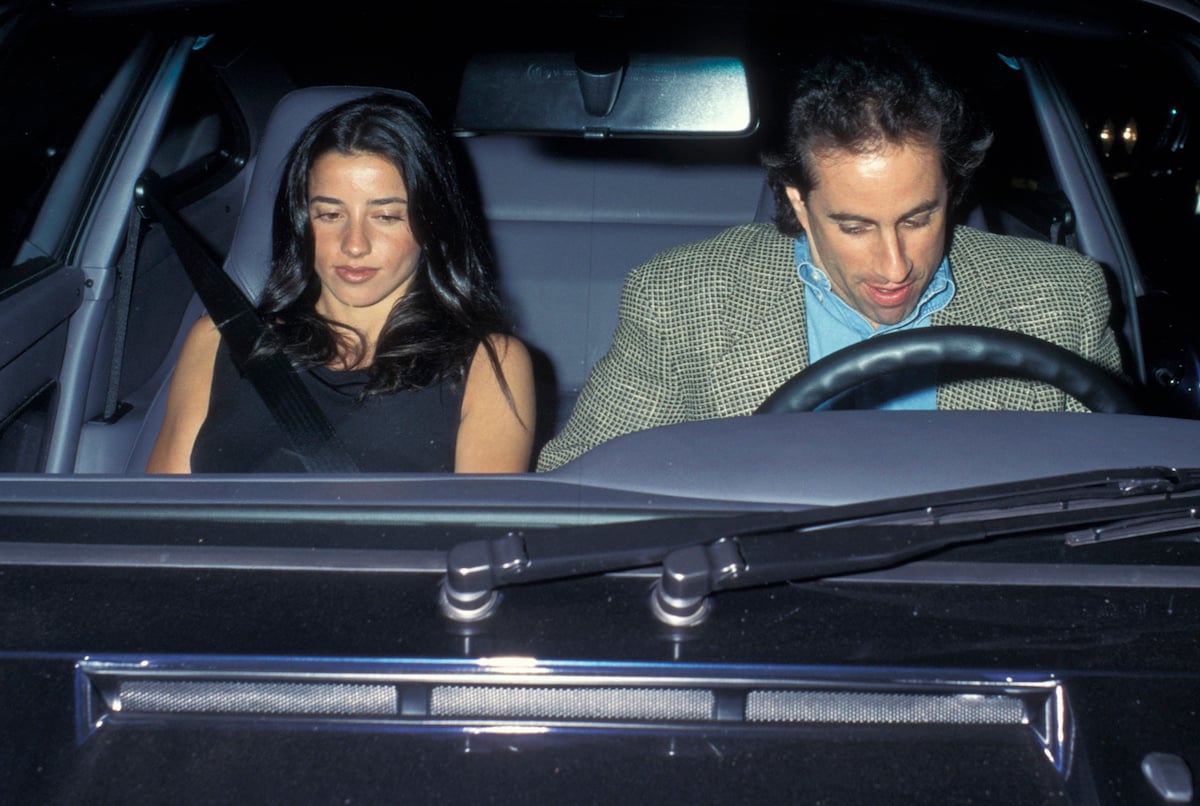 In 1993, Jerry Seinfeld hit the pinnacle of his career. With his namesake TV sitcom on a hot streak, it seems there was nothing the 38-year-old stand-up comedian couldn't do.
That same year, 17-year old high school senior, Shoshanna Lonstein, prepared for graduation from New York City's Upper East Side when she met Seinfeld at Central Park. The two hit it off despite the nearly 20-year age difference and her underage status. He claimed later not to know she was 17.
Lonstein attended one year of college in Washington before transferring to California for the sake of her and Seinfeld's relationship. The two faced intense scrutiny due to Lonstein's age throughout their four years together.
Lonstein graduated from UCLA with a bachelor's degree in history and art history before ending things with Seinfeld. In later interviews, she stated the breakup was due to being homesick while also facing heat from the press.
The comedian's current marriage began with similar criticism
The Seinfeld star didn't take much time for himself following the breakup with Lonstein before meeting his current wife, Jessica Seinfeld. The two met in 1998 at a Reebok gym in Manhatten, she recalled to The New York Times.
But, Jessica was already a taken woman and 18 years younger than Seinfeld. She'd only just married theatrical producer, Eric Nederlander, two months before Seinfeld struck up a conversation at that gym.
She later revealed her marriage to Nederlander was "irreparably broken" and that the two attended therapy to try to patch things up, but failed to do so. Jessica and Seinfeld started dating months later, but Nederlander wasn't a fan.
"I was manipulated, misled, and completely caught off guard by Jessica's infidelity," he told Page Six in 1998."Jerry and Jessica have no respect for decent values. They deserve each other."
Jessica and Seinfeld were engaged a year after they met, but news of their relationship hadn't gone public until a month before. The scrutiny led to a private 1999 ceremony. Today the couple has three children.
What is Lonstein doing now?
Following the breakup from Seinfeld, Lonstein worked hard to separate herself from years as tabloid fodder. She launched a clothing company, SHOSHANNA, and married Joshua Gross, partner at Gruss & Co. and the CEO of Round Hill Music, in 2003. They also have three children together — one of which often models her mother's designs.
By 2013, Lonstein and Gross called it quits just as she became the Elizabeth Arden Inc. Style Director. Her designs have been featured on shows like America's Top Model and celebrities don the gear, such as Mindy Kaling and Kelly Ripa.
These days, Lonstein creates swimsuits and facemasks made with sustainable regenerated nylon, donating excess to local essential workers.
Lonstein's time with Seinfeld happened but considering all she's done since, it seems like one chapter both have moved past.