Where Is Rapper Iggy Azalea Now?
Many fans are wondering what the "Goddess" singer is up to and if she is ready to make a comeback.
Hip-hop artist Iggy Azalea seemed to come out of nowhere, quickly becoming one of the best-selling female rappers in the music industry. The young rapper gained notoriety collaborating with legendary recording artists as her music skyrocketed to the top of the charts.
Last year, Azalea unexpectedly announced that she was taking a hiatus from music to focus on her family as she looked for new creative projects. 
Now, with live music returning and the summer touring season approaching, many fans are wondering what the "Goddess" singer is up to and if she is ready to make a comeback.
Iggy Azalea became a household name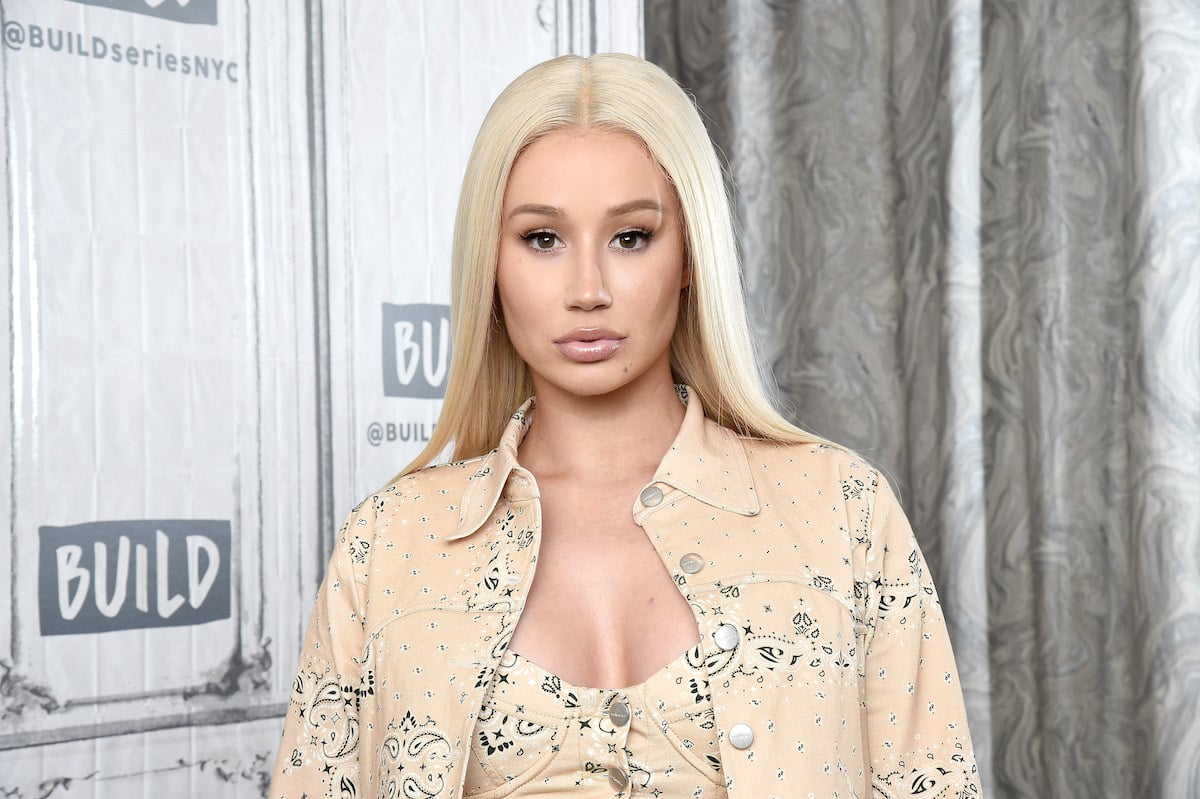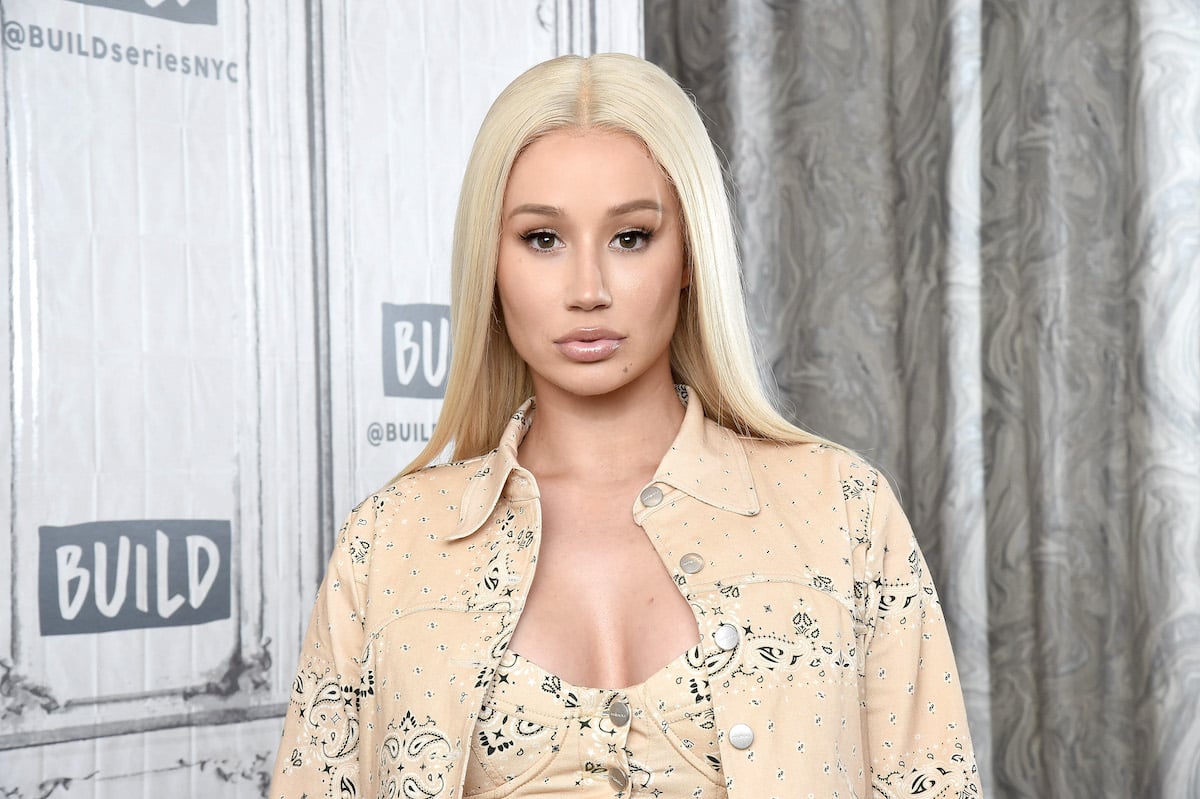 Azalea was born Amethyst Amelia Kelly in Sydney, Australia. When the aspiring singer turned 16, she moved to the United States in search of a career in the American music industry.
In 2011, the "Trouble" singer went viral on YouTube when she uploaded a music video for her original song "Pu$$y." The video caught the attention of T.I., who signed the young rapper to his Grand Hustle Records label.
Azalea's debut album, The New Classic, dropped in 2014, making her a household name. Fans couldn't get enough of chart-topping hits that included "Work," "Fancy," and the single "Black Widow" featuring Rita Ora. That same year, Azalea appeared on the single "Problem" with Ariana Grande.
In 2018, Azalea switched labels and released the EP Survive the Summer, followed by her second studio album, In My Defense, released in 2019. The "Sally Walker" performer released another EP, Wicked Lips, and then put out The End of an Era, her third and final studio album, before announcing her hiatus from music in the summer of 2021.
In the past decade, Azalea has received four Grammy nominations and won various prestigious awards, including American Music, MTV, and Billboard Music. The hit single, "Go Hard or Go Home," was featured on the soundtrack of the Fast & Furious 7 film. The award-winning artist has collaborated with Jennifer Hudson, Wiz Khalifa, Bebe Rexha, Tyga, Britney Spears, Charli XCX, and more.
The rapper's YouTube channel has over 3.4 billion views, and to date, she has sold 48 million records worldwide. As of 2021, Azalea's estimated net worth was $15 million.
Taking a break from the music industry
Despite a highly-successful career, USA Today reported Azalea has been controversial since her first days in the U.S. spotlight.
Racist comments seemed to plague the white female rapper, often accused of cultural appropriation and blackfishing. High-profile celebrities such as Kim Kardashian, Selena Gomez, and Kylie Jenner have also been called out for changing their appearances to look like someone of Black/African descent. In addition to using makeup and hairstyles to alter her looks, Azalea uses an exaggerated Southern drawl while rapping that many refer to as a "blaccent."
According to the Daily Beast, Azalea was unapologetic about her behavior, saying in a 2019 Cosmopolitan interview, "I'm still going to make the same type of music and still be ridiculous and larger than life." She continued, "So, I can't be that f**king sorry about it."
The 31-year-old artist has also had her share of celebrity beef with fellow rappers Snoop Dogg, Azealia Banks, Lizzo, Macklemore, and Eminem. She notoriously threw shade at Cardi B and Megan Thee Stallion in a Tweet that went viral and was involved in a highly publicized feud with former mentor T.I. after he referred to her as a "problematic rapper." According to The Root, the recording mogul said, "I'm still actively looking for another female rapper who can undo the blunder of Iggy Azalea."
Tired of the drama and looking for a change, Azalea announced via Twitter in July 2021 that she was "going to take a few years to focus on other creative projects and things I'm feeling passionate and inspired by, beyond music." 
Is the hiatus over?
In May 2020, Azalea gave birth to a son, Onyx, who she shares with rapper Playboi Carti. Many fans believed her decision to put her music career on hold centered around being a mom.
After making the announcement, Azalea told Entertainment Tonight that she had no intention of signing any new offers and was not contractually obligated to do so. She admitted she does not want to do "an aggressive tour where you're away all the time." Azalea said, "I don't want my son to be transient in that way, always on a tour bus… that's not my vision for my future."
The rapper's Instagram feed offers an inkling of what she has been up to lately. She promotes her Totally Plastic makeup line carried in Ulta stores, reminisces about past tours, eats ice cream in a hot tub, and enjoys riding a bike. Azalea's latest Instagram post shows her with a horse, with the caption, "First day back riding in 3 years!"
Now, less than a year later, it seems Azalea may have had a change of heart. The pop-culture phenom recently performed in Las Vegas and is headlining the European EXIT festival in Serbia in July 2022. She is also embarking on a 25 concert U.S. summer tour with Pitbull. The "Can't Stop Us Now" tour begins in Raleigh, North Carolina, on July 28, 2022.