Where Is 'The Blacklist' Filmed?
The Blacklist became one of NBC's top-rated shows in its very first season. With season 8 ordered, fans are more engaged than ever in the mysteries surrounding FBI Agent Elizabeth Keen (Megan Boone), and her informant, Raymond "Red Reddington (James Spader). That said, is The Blacklist filmed near Washington D.C.?
'The Blacklist' follows an FBI informant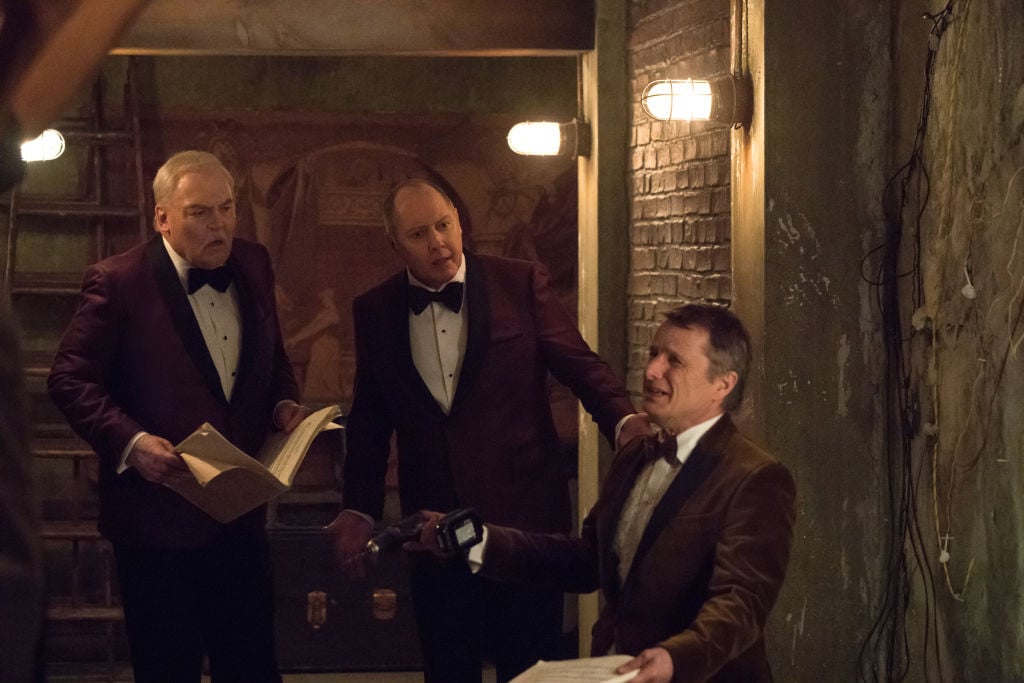 RELATED: 'The Blacklist': Which FBI Task Force Star Has the Highest Net Worth?
NBC's The Blacklist is a crime drama that follows a wanted criminal after he turns himself in to the FBI. Spader's character, former U.S. Naval officer-turned elusive criminal, Reddington, offers the underground's elusive "blacklist" criminals in exchange for immunity. The catch is that he will only work directly with Boone's character, Agent Keen.
The series renewed in February for season 8. The coronavirus pandemic (COVID-19) shut down production of the season earlier than planned. This left showrunners scrambling to finish the season right.
A half-animated finale ensued, giving writers free rein over how to lead into season 8. Fans were divided on the nontraditional animated portion.
When the show resumes, there will be a new main cast member. TV Line reported that Laura Sohn's character, Agent Alina Park, is officially part of the team. She replaced Samar Navabi (Mozhan Marno), who left in Season 6. 
Is 'The Blacklist' filmed in Washington D.C.?
RELATED: 'The Blacklist': Why a Sony Executive Called-Out Producer, Jon Bokenkamp For an Episode's Minor Detail
Politically-charged TV shows tend to revolve around political landscapes (obviously). The Blacklist is supposed to be set in and around the Washington D.C. area. Plotlines are inspired by crimes solved by the immediate FBI offices and the secret Task Force team.
The show is primarily filmed in New York City, New York. As multiple outlets reported, The Blacklist is shot in the same studio Law & Order has been filmed for over 20 years.
Some landmarks portrayed in the show include the FBI's J Edgar Hoover building, the Lincoln Memorial, the Washington Monument, and the National Mall. Through the magic of TV, much of this can be compiled via editing.
Untapped Cities noted key NYC locations The Blacklist has filmed over the last seven seasons. Some of these include Madison Square Park, Yonkers Train Station, and the easily recognizable Whitney Museum (which was under construction while the series filmed).
Holtermann's Bakery on Staten Island even doubled as an "old time automotive repair shop located in Cuba," according to SILive.Com.
As for when season 8 will resume in "The Big Apple," it's hard to say. Filming won't resume until all of NYC opens to the public and restrictions from COVID-19 lift.
Creator, Jon Bokenkamp, told TV Guide, "We are able to go into the writers' room this season with some really exciting, big turns that would have been a great cliffhanger, but I think are going to be a really fantastic springboard for what happens next season."
Here's what it takes to shoot one episode of 'The Blacklist'
RELATED: 'The Blacklist': Why Producers Cast One Significant Character 3 Days Before Filming
A lot goes into creating a one-hour episode of The Blacklist, regardless of location.
"I don't think people really know, I certainly didn't, what goes into making a one hour drama it's kind of crazy," Boone told the St. Louis NBC affiliate.
"You see quick flashes. It's all edited together. It looks real slick and engaging and we're in the middle of a snow bank for 12 hours some days, so the glamour kind of wears off at times."
She explained that one episode takes around nine days of filming with five to eight scenes per day.
"I think I work more now than I used to be awake during the day," she said. "It will be one of the defining, creative moments in my life," she said.