Where Is the Cast of 'Girlfriends' Today?
On July 29, Netflix announced that it had acquired the rights to seven Black-led sitcoms and will roll out those shows starting in August. Amongst the sitcoms making a comeback is The CW's Girlfriends.
From 2000-2008, Girlfriends was one of the highest-rated scripted shows on television among African-American adults. The show followed friends, Joan, Mya, Toni, and Lynn as they attempted to navigate adult life.
Now that the groundbreaking series will soon be available to stream on Netflix, we wonder, what has cast been up to since the show went off the air?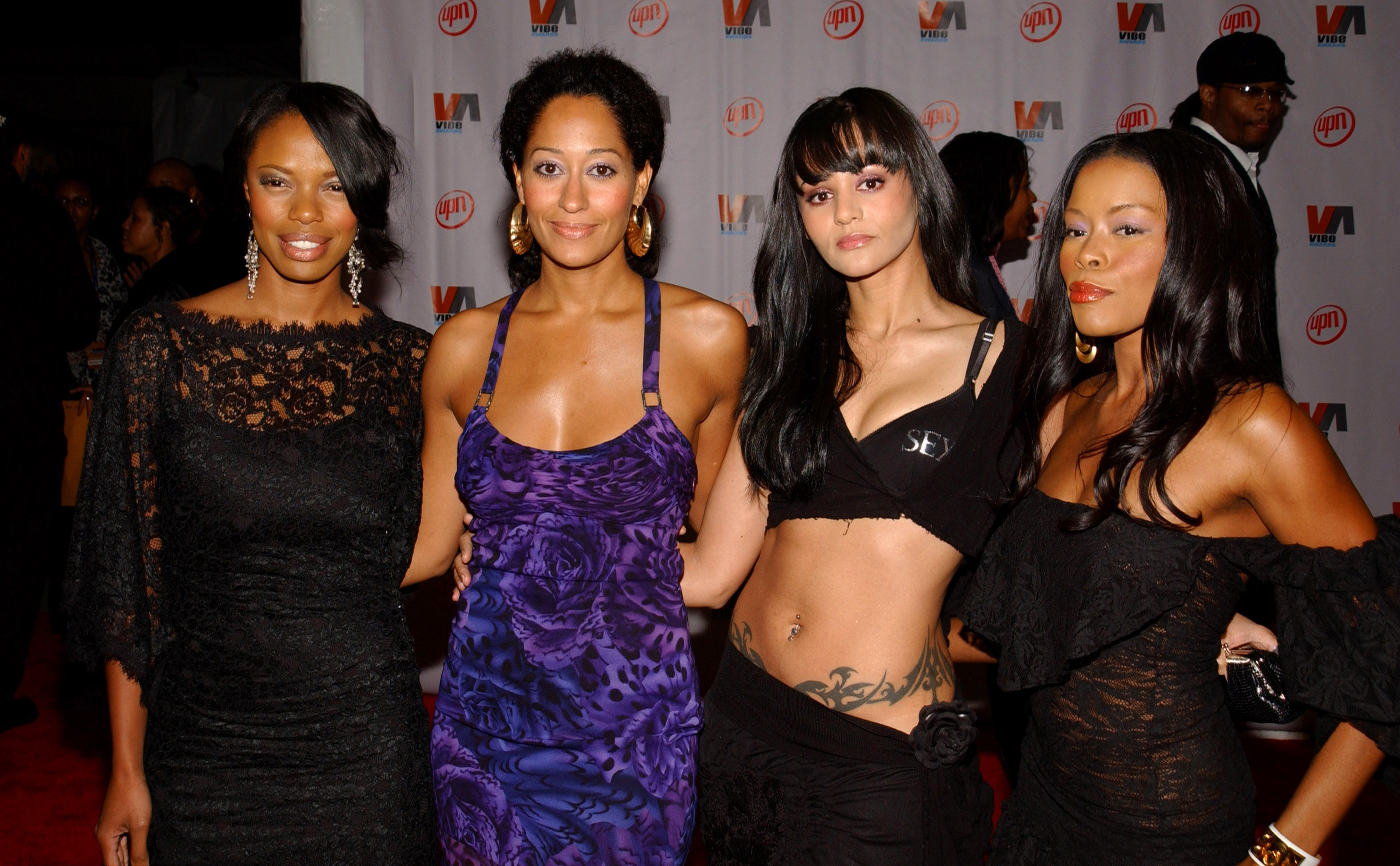 Tracee Ellis Ross
During the show's eight-season run, Tracee Ellis Ross played Joan Clayton, a career-driven attorney who many considered the unofficial "den mother" of her friend group.
While Girlfriends wasn't Ross' first acting project, it certainly skyrocketed her fame to new heights and set the standard for her future in the entertainment industry.
After the show ended in 2008, Ross appeared in several television series, including Private Practice, Bad Girls and CSI. She also landed a starring role in the BET sitcom Reed Between the Lines but only did one season.
Then in 2014, Ross was cast as Dr. Rainbow Johnson in the hit ABC comedy series Black-ish. Today, she still stars as the female lead on the show and has earned countless awards and nominations for her portrayal.
In 2020, Ross played the leading role as Grace Davis, the legendary superstar singer, in the musical comedy-drama film The High Note. She even made her singing debut in the movie.
Jill Marie Jones
Jill Marie Jones' portrayal of the loud and bougie Toni Childs-Garrett was one that will always be remembered. Though she became the friend many loved to hate due to her selfish ways, her storyline kept viewers entertained until Jones left the show in 2006.
Since her departure, Jones has continued acting in television and has even gone on to appear in several films, including The Perfect Holiday alongside Queen Latifah, Terrence Howard, Morris Chestnut, and Gabrielle Union and, 35 & Ticking.
Persia White
Known as the free-spirited Lynn Searcy, Persia White never failed to make fans laugh with her portrayal.
After Girlfriends ended in 2008, she co-produced the award-winning documentary Earthlings, narrated by Joaquin Phoenix, and digitally released her debut album Mecca.
White's also continued acting and appeared on The Vampire Diaries in a semi-recurring role. She also married fellow Vampire Diaries actor Joseph Morgan in 2014.
Golden Brooks
Since her eight-season run as the sassy and rant-filled Maya Wilkes, Golden Brooks has kept added projects to her impressive resume.
In addition to starring in independent films, Brooks has also made appearances in shows like Lifetime's Drop Dead Diva, Hart of Dixie, Blunt Talk, and Yellowstone.
She also starred as one of five leads on TV One's reality series, Hollywood Divas, from 2014-2016.
Reggie Hayes
Hayes starred as William Dent, senior partner at Joan's law firm, who was somewhat of a mama's boy with a dry sense of humor. Like his gal pals, William also attempted to navigate through work life and dating while living in Los Angeles.
After Girlfriends ended, Hayes appeared in several movies and TV shows, including Criminal Minds, Will & Grace, Charlie's Angels, and NCIS.
Hayes is also an avid supporter of his community and has continued to help various charities throughout the years.