Where Kim Kardashian West and Kanye West Reportedly Stand After Reuniting in San Francisco
Kim Kardashian West and Kanye West's relationship was solid for nearly a decade. But after experiencing a series of rough patches, the Keeping Up With the Kardashians star filed for divorce from the rapper in February 2021 after six years of marriage.
Amid their split, it was reported that Kardashian West and West weren't on the best of terms with each other. However, a new report suggests that the exes' post-breakup dynamic is a lot better after they recently reunited for a family outing with their kids in San Francisco. Find more on those reports and the latest on their relationship below.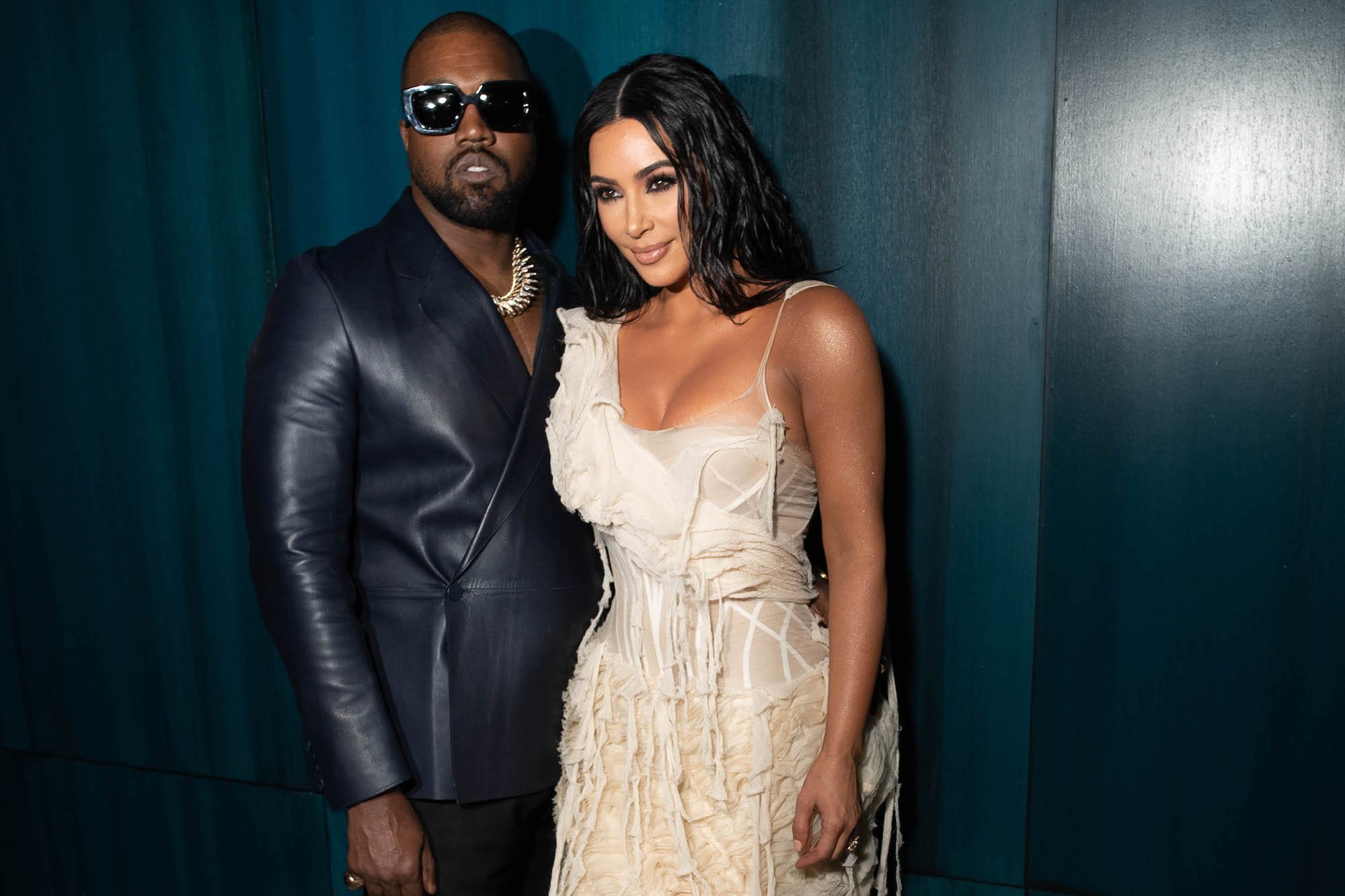 Kim Kardashian West and Kanye West recently reunited to spend family time with their kids
Five months after Kardashian West filed to end their marriage of six years, she and West have reunited.
According to E! News, the pair came together during the weekend of July 16 to enjoy some family time with their four kids, North, 8, Saint, 5, Chicago, 3, and Psalm, 2, in San Francisco. The Wests visited the Asian Art Museum, where they appeared to be "one big, happy family" as they browsed through the digital artwork.
"They were there for the kids as the museum is a very family friendly environment, and this specific exhibit brings out the childlike wonder in us all," the source shared. "By all accounts, they were gracious, appreciative, and had a great time!"
Kardashian West and West's reunion marks the first time they have been spotted together since she pulled the plug on their marriage.
Following their split, the former flames didn't have a lot of contact with each other as the reality star remained in Los Angeles with the kids while the rapper has resided in Wyoming. West even changed his phone numbers and told Kardashian West she could only contact him through his security, according to Page Six.
While it seemed like their relationship was non-existent, things between Kardashian West and West have reportedly gotten a lot better.
Sources say Kim Kardashian West and Kanye West are 'getting along well'
Following their fun family outing in San Francisco, insiders reported that Kardashian West and West are "talking" again and are "getting along well" as they navigate their new normal as co-parents.
"Kim has always been open to co-parenting together and being able to do things as a family," a source told E! News. "Kanye needed some time, but he now seems more open to it." 
After Kardashian West gave him space, West reportedly reached out to her when he felt "ready" to reunite. Since then, the two have been communicating a lot more.
"She knows how important family time is and wants the kids to have a great relationship with Kanye, so she's willing to do whatever it takes to see that happen," the source continued.
Has Kanye West's dynamic with Kim Kardashian West affected his budding romance with Irina Shayk?
Now that Kardashian West and West are back on good terms, many can't help but question the status of his relationship with supermodel Irina Shayk.
In June 2021, multiple media outlets reported that West and Shayk were dating after they were spotted celebrating his 44th birthday together in France.
Over the next few weeks, the couple's romance appeared to heat up. But on July 13, rumors began to surface that their burgeoning entanglement had been thrown in ice-cold water after the supermodel had allegedly friend-zoned the "Flashing Lights" rapper.
"She likes him as a friend, but doesn't want a relationship with him," a source told Page Six. "She doesn't want the association that they are dating, which is what would have run in the press if she showed up [in Paris with him]. It would have been another month of news saying that they are dating."
Eventually, separate sources set the record straight on West and Shayk's relationship, sharing that their romance is still going strong.
"They have been seeing each other for several weeks… Kanye has been flying in and out of New York to be with her," an insider told E! News. "They are still in touch and he has seen her a few times. He is very interested in dating her and seeing her more."