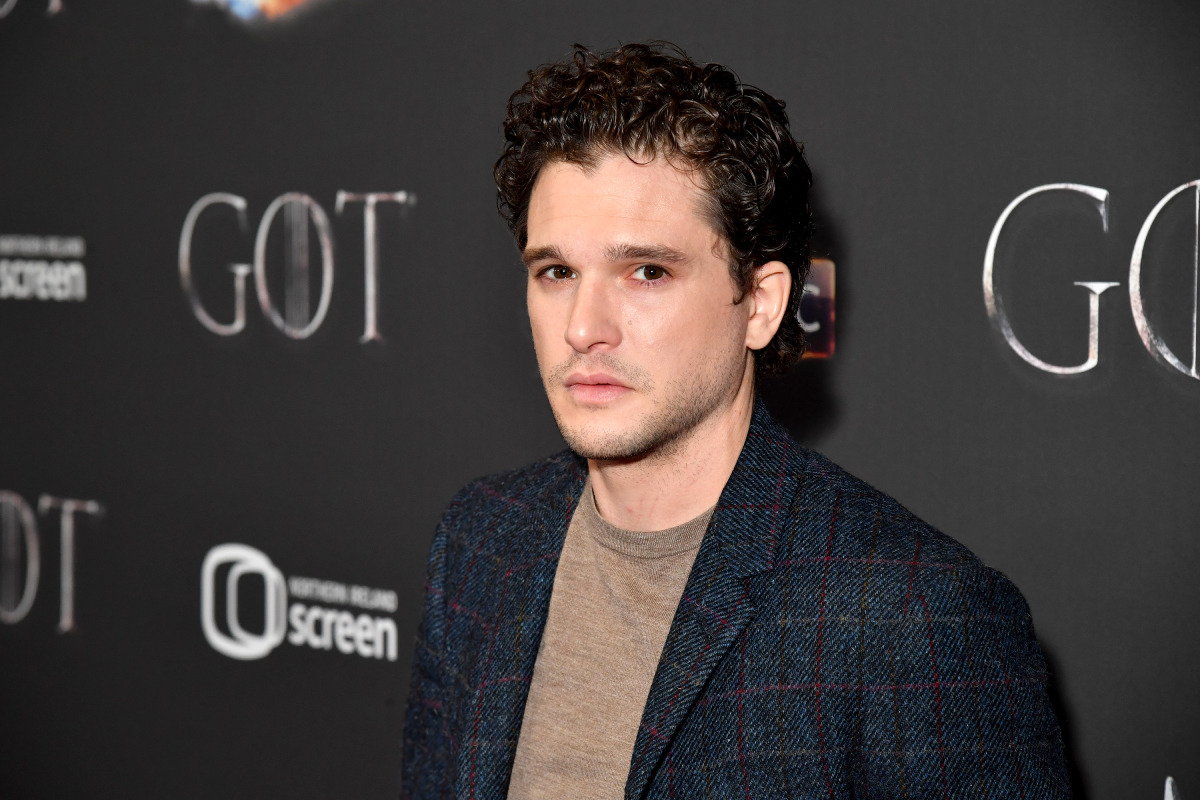 Where Kit Harington's Black Knight Could Appear in the Marvel Cinematic Universe Next
Kit Harington made his debut in the Marvel Cinematic Universe in 'Eternals' as Dane Whitman aka Black Knight.
Kit Harington made his Marvel debut in Eternals last fall. But his introduction into the Marvel Cinematic Universe wasn't as one of the titular god-like group of immortals, or even a superhero. Instead, Harington's character was a human named Dane Whitman.
It wasn't until the post-credits scene that Dane's other identity — a superhero known as the Black Knight — was actually acknowledged, teasing that the character would come into play in the MCU's future. The question is — where in the MCU will the Black Knight appear next?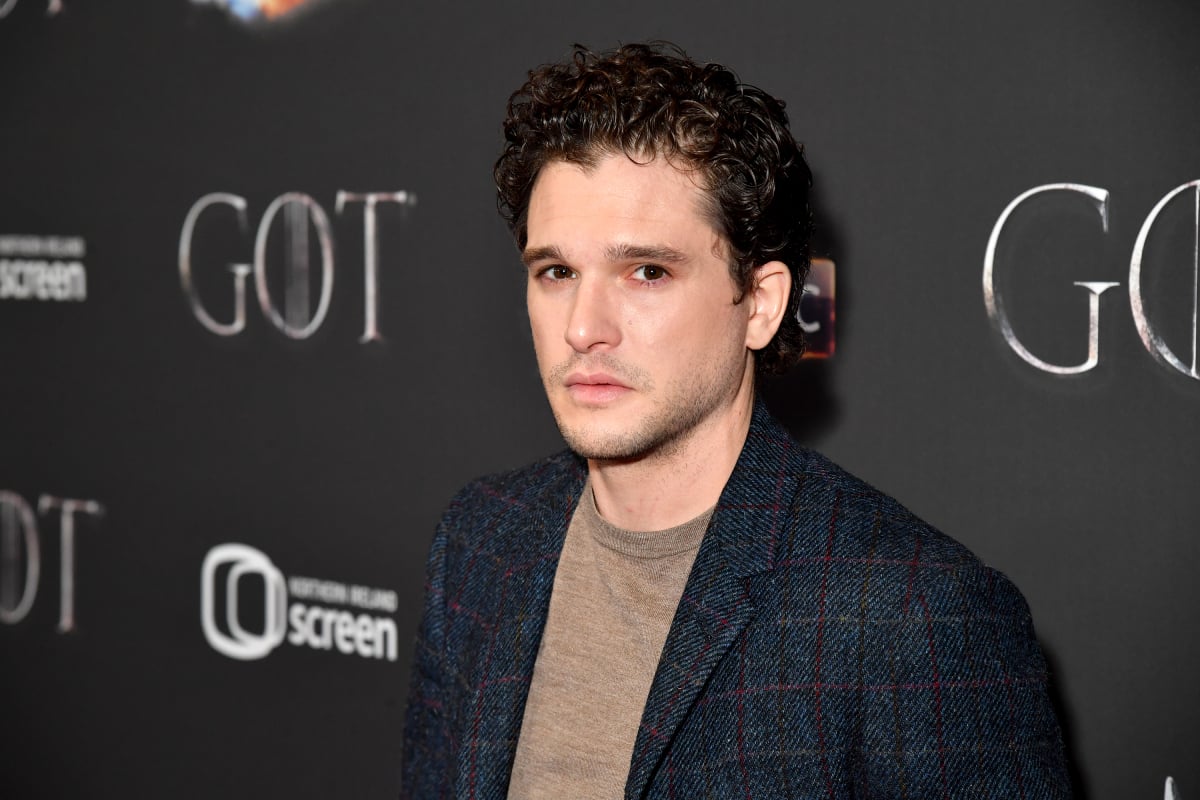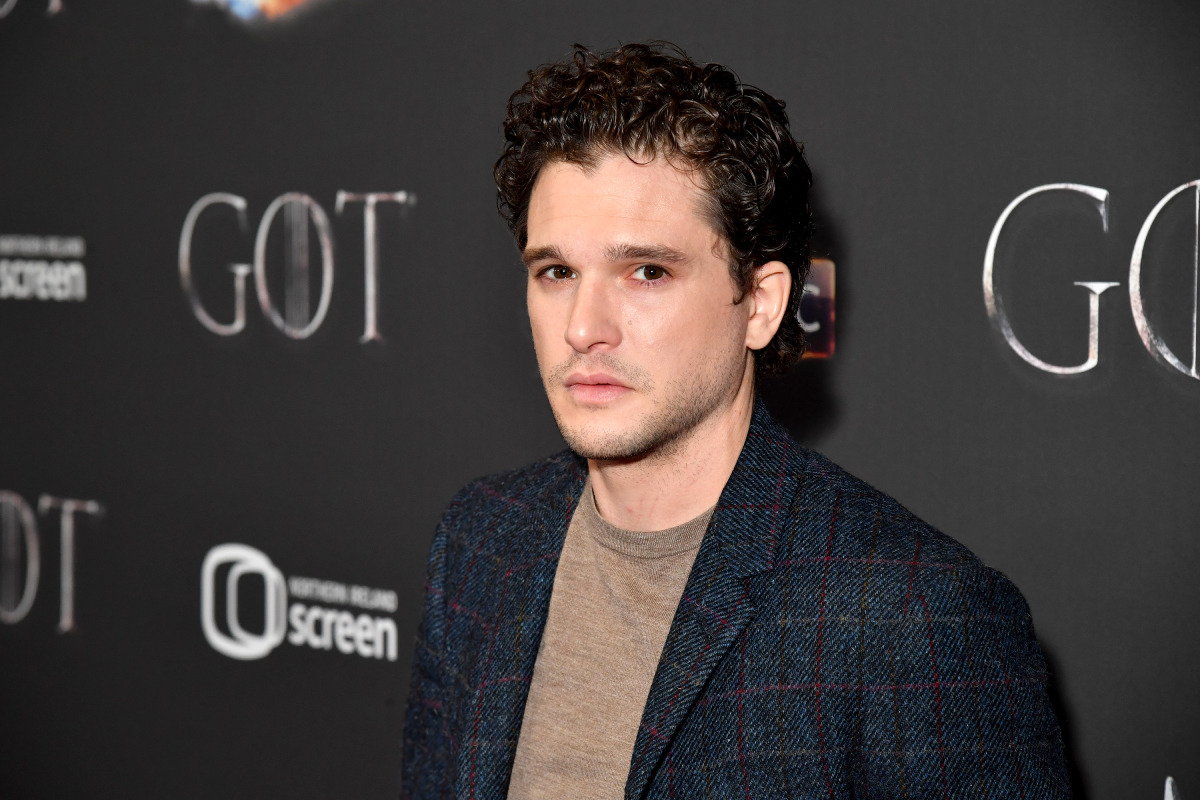 Who is Kit Harington's Marvel character Dane Whitman, aka The Black Knight?
Dane Whitman first appeared in the MCU as the nice, human museum guy that Sersi (Gemma Chan) — one of the Eternals — was dating. He didn't get a lot of screen time, and mostly stayed put in England as the story unfolded.
But Dane and his family actually have a rich history in the Marvel comics, as he is the descendant of an Arthurian knight. At the end of the film, Dane finally alludes to this when he hints to Sersi that he has uncovered an old, complicated family secret. 
They never truly revealed his superhero status, but the post-credits scene did introduce the Black Knight's iconic weapon — his ancestor's cursed sword, the Ebony Blade. All Dane has to do is touch the blade of the sword to obtain the powers of the Black Knight.
The post-credits scene hints that the Black Knight could appear in 'Blade'
In the post-credits scene, Dane opened a long, ornate wooden box to find out more about his family's legacy, as whispering voices emerged among a whoosh of air. The Latin words carved in the box –Mors mihi lucrum — translated to "Death is my reward."
Inside was the Ebony Blade, a long, black sword with a blade that gravitates towards Dane's hand. But just before he could touch it, viewers heard a voice off-screen that said, "Sure you're ready for that, Mr. Whitman?" before the screen quickly cuts to black.
The off-screen voice was Mahershala Ali, who will star as Marvel's daywalker Blade (aka Eric Brooks) in an upcoming standalone film. Production has been delayed numerous times. But it was recently revealed that Blade will finally start filming on July 4 in New Orleans and Atlanta with a working title of "Perfect Imprints."
This project is the most likely place that fans will see Dane Whitman again in the MCU.
Kit Harington almost appeared in 'Moon Knight'
Moon Knight head writer Jeremy Slater recently revealed that he almost included Dane Whitman in the Disney+ series. However, he decided against it because they weren't ready to have Harington suit up as Black Knight, and they didn't want to disappoint fans.
"We talked about Dane Whitman a little bit just because he works in a history museum and that could be a natural interaction. My feeling was if we got Kit Harington to show up and he doesn't suit up and he doesn't kick ass, as a fan I'm pissed off," Slater told SlashFilm.
"If I see [Dane] show up I want to see him go full Black Knight. Just seeing an interaction where he walks past and goes 'Oh hey Steven,' who responds 'Oh, hey Professor Whitman!' It felt like that would be a waste of the money it would cost to get Kit Harington in there."
'Moon Knight' didn't have any room for Black Knight but the Halloween special might
Slater explained that there's only so much you can do to tease those kinds of reveals before people get frustrated. 
"There was no space in those first two episodes to have him suit up and play Black Knight in the storyline, so we ultimately decided that it didn't make sense to make this connection. But it was something we definitely talked about a couple days in the room," Slater said.
This insider info has sparked another possibility for the next appearance of Dane Whitman/Black Knight — the 2022 Halloween Special. According to The Direct, Marvel Studios currently has the special in development and it will be released on Disney+ in October. 
They have stayed extremely quiet about this project. But rumors indicate it will be all about Jack Russell, a shapeshifter who's known as Werewolf by Night.
The speculation is that Werewolf by Night, Moon Knight, Blade, and Black Knight could appear in the special, considering they all protect Earth from supernatural threats. There's also the possibility that this special could include vampires and introduce Blade with Dane at his side.
Will Black Knight be part of 'Avengers 5'?
There will come a day when there will be an Avengers movie that doesn't include Iron Man, Captain America, or Black Widow. 
Marvel boss Kevin Feige has confirmed that Avengers 5 will happen. And some believe that Harington's Black Knight could be a member of the new version of Earth's Mightiest Heroes. After all, he was an important part of the superhero group in the Marvel comics.
Black Knight's most notable stint as an Avenger was when they faced off against Kang the Conqueror, and Dane defeated the villain on his own. Marvel has yet to reveal their plans for Kang. But the end of Loki indicated it won't be long before he arrives in the MCU.
If Kang does end up being the villain of Avengers 5, it's pretty much a sure thing that Black Knight will be there to fight him.
Kit Harington insists he doesn't know if Black Knight has a future in the MCU
There's been no confirmation that Harington is in the Blade cast or is part of any other Marvel project. The Game of Thrones alum has played coy about his future in the MCU, insisting he has "no idea" if his character would continue.
"I've got no idea whether my character goes on or not," Harington told Total Film in the fall of 2021. "I had read up on who he could be, or might be. So there's the possibility for a longer trajectory. And hopefully, I think this is the tip of the iceberg for my character. I hope. But I just don't know, you know?"
Eternals is now playing on Disney+.