Where Was 'Shadow and Bone' Filmed?
Netflix's new series, 'Shadow and Bone," brings Leigh Bardugo's fictional worlds to life. Here's where the fantasy series was filmed.
Netflix's Shadow and Bone is an epic fantasy series based on Leigh Bardugo's Grisha novels. It takes place in a magical war-torn world and features epic landscapes and interiors. 
The show's rich backdrop effortlessly brings the author's fictional lands of Kerch and Ravka to life. Here's what we know about the real-life filming locations for Shadow and Bone.
Where was 'Shadow and Bone' filmed?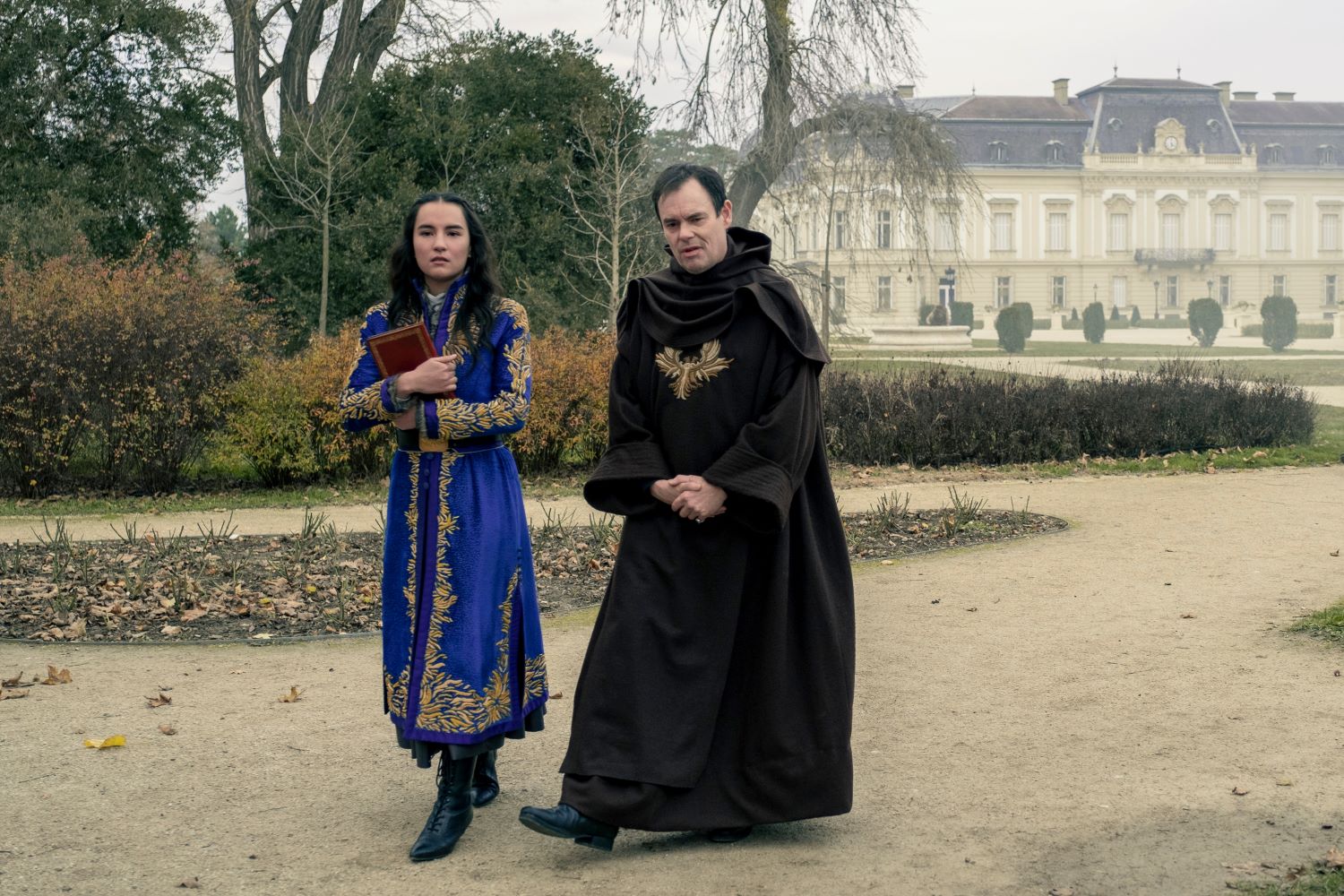 Most of Netflix's Shadow and Bone was filmed in and around Budapest, the gorgeous capital city of Hungary. Budapest's sprawling movie production complex, Origo Studios, served as the base for the series.
In Bardugo's books, the fictional nations of Ketterdam and Ravka feel similar to the Netherlands and Russia. So showrunners likely chose to film in Budapest because of the European city's diverse aesthetic, including its Romanesque, Gothic, Renaissance, and Baroque architecture.
The series was filmed in Budapest from October 2019 to February 2020. Due to the pandemic, some post-production scenes were shot in Vancouver, British Columbia. 
'Shadow and Bone' star Ben Barnes describes Budapest as 'czar punk'
In Shadow and Bone, Ben Barnes plays General Kirigan, the Darkling. The actor recalled shooting in Budapest and said he fell in love with the city and its unique vibe.
"For me, by the end, I loved Budapest," Barnes told The Fandom. "Budapest is really beautiful. We describe it as czar punk, like steampunk but with a Russian element to it."
"Budapest feels like this very exotic place, in some ways, in terms of the architecture and the palaces and the statues, and that kind of stuff," he added. "So it felt like the right place to be making it."
Despite filming in freezing temps, the cast enjoyed their time in Budapest
Shadow and Bone was filmed in Budapest's chilly winter months. And according to series star Archie Renauz, who plays Malyen "Mal" Oretsev, some days felt grueling to film.
"I always found the cold days quite challenging," Renaux said in a recent interview with Wonderland Magazine. "Sometimes there would have been a really long week and then you'd just be outside in the elements."
But Renaux said that the cast stuck it out together. And while filming, they still managed to enjoy each other's company, along with the city's restaurant and bars. 
"I've been so lucky on all the films and TV that I've done where I've loved everyone that I've worked with – especially on Shadow and Bone," Renaux recalled. "We were spending so much time with each other. You sort of do become a little family when you're thrown into a foreign country, and you work together and then socially, you go out together after work – go out for meals, go out for drinks."
The actor added, "We got these lovely apartments that we got to stay in, everyone would host a night every now and then. I loved it."
Shadow and Bone is currently streaming on Netflix.