Where Is 'SurrealEstate' Filmed?
The ghost genre has stayed alive for a long time due to its popularity with people who are obsessed with hearing ghost stories told through entertainment. What is new is a TV show that focuses on two ghost hunters who hold up day jobs working as real estate agents.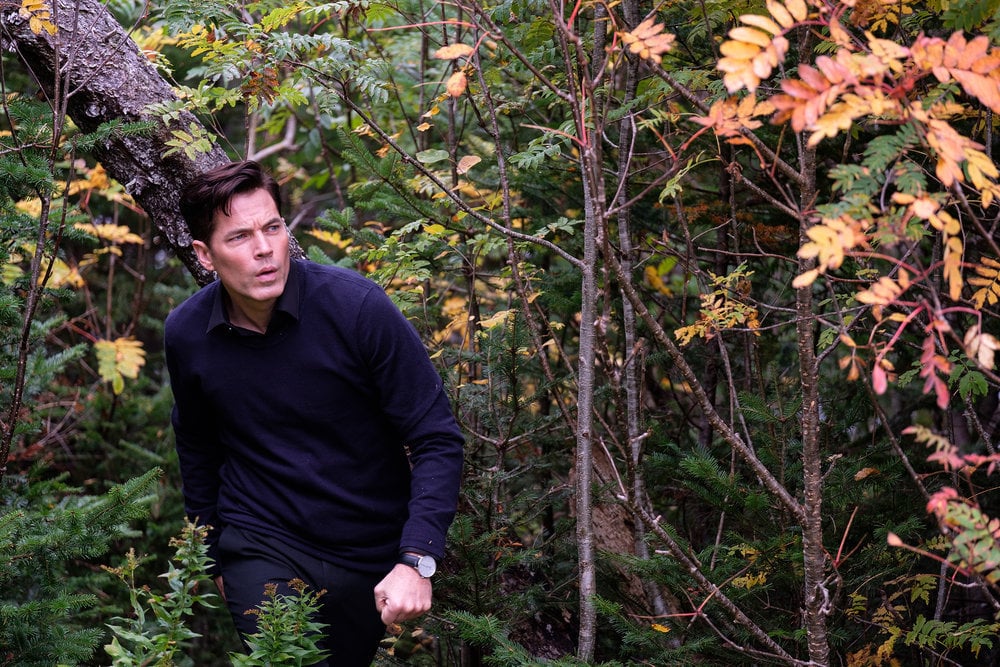 SurrealEstate debuted in 2021, and three episodes in, it has managed to gain a substantial following. Given its precise and strategic storytelling, fans are interested in learning every detail about the show, including its filming location. So where is SurrealEstate filmed?
'SurrealEstate' is filmed in Canada
SurrealEstate has a complex storyline that requires an excellent production location to tell its story fully. According to CBC News, the show is filmed in Newfoundland and Labrador, with the exact location being in St. John's.
One of the showrunners, Rob Blackie said that fans of the show who're acquainted with the place would be able to recognize a few areas on the show. In an interview regarding the production location, Blackie said:
"When we sat down and read the pilot script, immediately it looked like something that had been written for St. John's Newfoundland. We sort of read the script and thought, 'Oh! This is Circular Road' or 'This is the east end.' So it was actually really fun … sometimes, it's people that we know or neighborhoods that we know and literally knocking on doors."
Newfoundland and Labrador is slowly gaining recognition due to several films currently shooting in the area. Some of the shows filming in Newfoundland include Disney's live-action Peter Pan & Wendy and Hudson & Rex. Blackie expressed his enthusiasm for the growing appreciation of the location, saying:
"It's unbelievably exciting from our point of view. What we've been saying for a while is that we can see this sea change happen … it means there's enough of a talent pool locally, in the crew and in the cast to be able to handle the higher volume, and that's what we're facing right now where there will probably be three or four bigger budget shows that happen in town within a calendar year."
Who are the cast members of 'SurrealEstate'
Tim Rozon plays the realtor Luke Roman who can sense the dead. Rozon also had another stint on a supernatural show, Wynonna Earp. He also starred in the wildly popular Schitt's Creek playing Mutt Schitt and is famous for his role on Instant Star playing Tommy Quincy.
Sarah Levy's name might be pretty familiar with some people as she played Twyla Sands on Schitts' Creek alongside her brother Dan Levy and father, Eugene Levy. She also had a minor role in Cheaper by the Dozen 2. Levy plays Susan Ireland on SurrealEstate.
Adam Korson, who plays Phil Orley, the former Catholic priest, is famous for his role in the sitcom Seed playing Harry. Maurice Dean Wint of the horror film Cube plays August Ripley, the technology specialist, while Tennille Read and Savannah Basley play Megan and Zooey, respectively.
What is the premise of 'SurrealEstate'?
SurrealEstate follows the life and adventures of a real estate agent named Luke Roman, who owns Roman Agency. Roman Agency is a real estate brokerage firm specializing in selling haunted homes, otherwise known as "metaphysically engaged" properties.
Luke is shown to be strongly connected to the spiritual realm, which allows him to sense the presence of otherworldly forms inhabiting a client's home. He also has the ability to communicate and negotiate with the ghosts. Luke works alongside his team at Roman Agency to take on real estate cases that nobody else in the realtor world can't or won't.
SurrealEstate was first announced in 2020 and had a working title, The Surrealtor, before the production team settled on its current title SurrealEstate. The show premiered on July 16, 2021, on CTV Sci-Fi at 11.30 pm. NT. It also airs in the U.S on Syfy.
RELATED: 4 Best (And Worst) Haunted Houses to Visit in the US