Where Was 'The Last Letter From Your Lover Filmed?
Novel adaptations are not a new thing for Netflix. In recent years, the streaming giant has enjoyed success with several of its original productions that are book adaptations. Netflix had been riding high with Sweet Tooth, but one of its latest additions also proves to be a worthy contender. The Last Letter from Your Lover details a complicated romance between four characters whose lives are more intertwined than they realize. But where was the movie filmed? Find out here.
What is 'The Last Letter from Your Lover' about?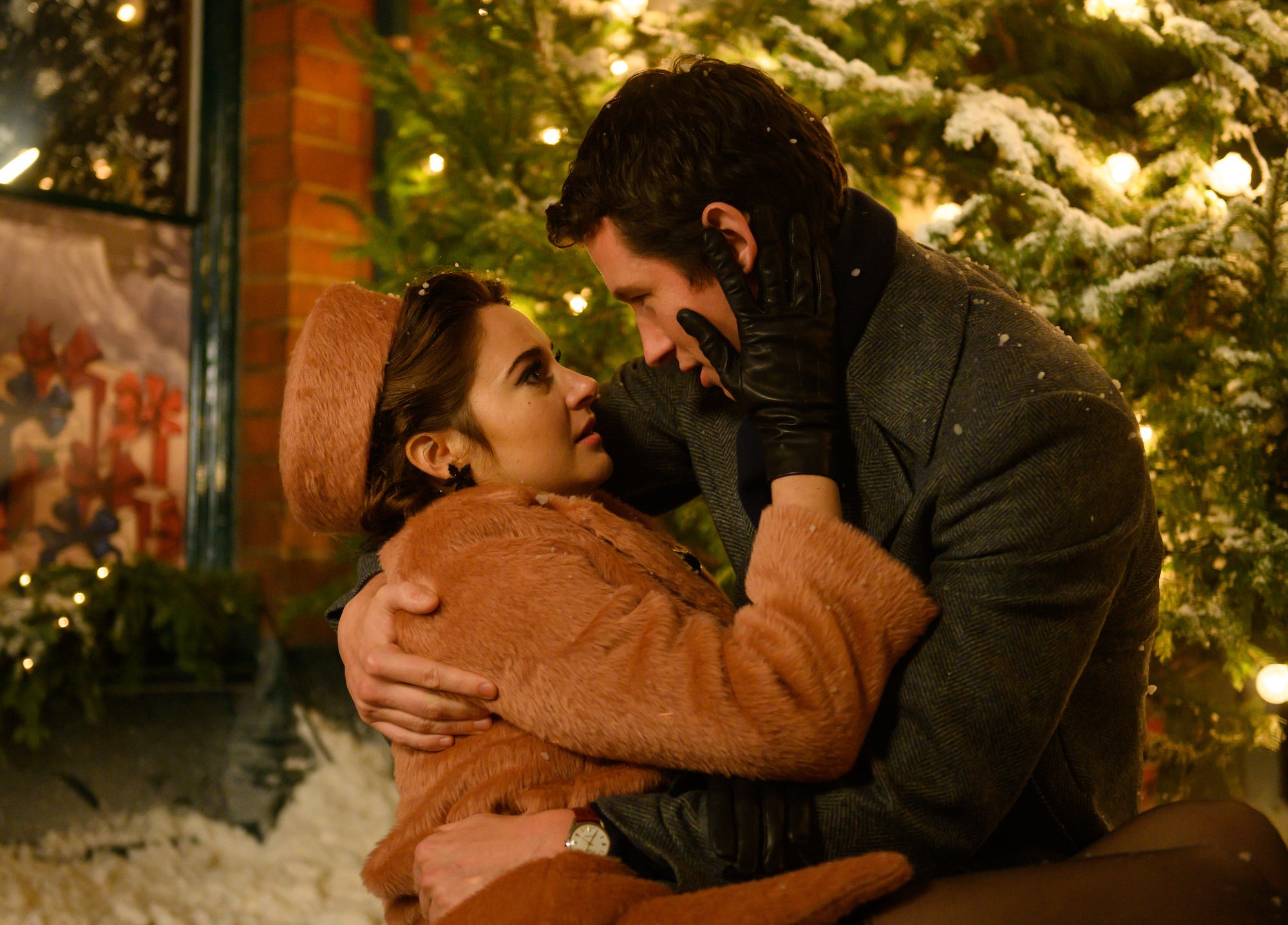 The Last Letter From Your Lover chronicles a narrative parallel, moving in two timelines. The movie starts by showing a journalist, Ellie (Felicity Jones), who has no interest in anything related to romance. Still, she gets assigned to write an article about her paper's recently-deceased editor. She begins her search with Rory (Nabhaan Rizwan), a formal archivist who gives her access to the archives.
There she finds a love letter addressed to somebody named J. The letter comes from a person named Boot. The movie then transports the viewer into the '60s, where a socialite called J, short for Jennifer Stirling (Shailene Woodley), is introduced.
Jennifer is recovering from amnesia from a car accident. Her best friend tells her everything is fine, reminding her of how perfect her life is, but the wealthy socialite can't shake off the feeling that something is amiss.
Jennifer feels lost, and her husband Lawrence (Joe Alwyn) treats her like a beautiful ornament he occasionally sees in between business trips. In one dinner she hosts, Anthony O'Hare (Callum Turner), a foreign correspondent, interviews Larry at a luxurious beach in France. As Jennifer and Anthony wait for Larry to return, they start bonding.
The two become close and begin a whirlwind romance. He proposes that they elope, and although Jennifer is initially scared, she goes to meet him and gets into a serious car accident in a last-minute rush, which causes partial amnesia. Ellie and Rory, in the meantime, bond over the letters and begin their investigation.
When Anthony proposes they run away again, Jennifer refuses but changes her mind — this time too late. She discovers Boot left and abandons the letters with the editor. Ellie helps an old Jennifer and Boot to meet once more in Postman's Park as she and Rory watch from a distance.
Where was 'The Last Letter to Your Lover' filmed?
According to The Cinemaholic, the film was filmed on location in Spain and England, with production starting in October 2019 and wrapping up on Dec. 15 that same year. One of the highlight locations where The Last Letter From Your Lover was filmed was on the Formentor Peninsula in the Spanish archipelago. The director Augustine Frizzell chose the largest island Majorca because of its Moorish cultural remnant.
Another critical location was at a luxury hotel in Port de Pollensa called Hotel Formentor. The hotel has since undergone renovations, but most of the scenes were filmed at a nearby beach, Playa de Formentor beach. One scene also involves Jennifer vacationing in the Riviera. However, the director and her team used the Spanish island as a stand-in for the French Riviera.
Most of the sequences were filmed in England, where they had to show Marylebone Station as per the story, but the actual location was in Quorn and Woodhouse Station on the Grand Central Railway in Leicestershire. A few crucial scenes occurred on the Richmond Bridge while the climax was set in Postman's Park.
The film narrowly escaped Brexit
Brexit has been a contentious topic for the longest time and almost affected production on The Last Letter From Your Lover. The film's director recently revealed that she had to shuffle some scenes between the lead stars Shailene Woodley and Felicity Jones to avoid any Brexit issues.
She said, "We didn't know if we were going to be barred from filming something, so we did that first. And then we came back and did Felicity's half." Aside from Brexit, the movie had a seamless production with Netflix giving "really smart" notes, which Frizzell said "made the film better."