Where to Watch 'Killing Eve' Season 3 and When to Expect Season 4
There are countless television programs about murder and murderers, about cops trying to find said murderers and assassins and the like. However, there's only one Killing Eve, and boy is there really nothing like it. The subject matter is pretty unique, but the two actors at the helm — Sandra Oh and Jodie Comer — are …
There are countless television programs about murder and murderers, about cops trying to find said murderers and assassins and the like. However, there's only one Killing Eve, and boy is there really nothing like it. The subject matter is pretty unique, but the two actors at the helm — Sandra Oh and Jodie Comer — are really what set this series apart. They bring so much tension and power to their roles and the show, making it oh-so-addicting. 
With all that said, if you still haven't watched Killing Eve yet — and no shade, because you still have a ton of time before the final season — here's how you can do that.
'Killing Eve' Season 3 is available to US viewers right now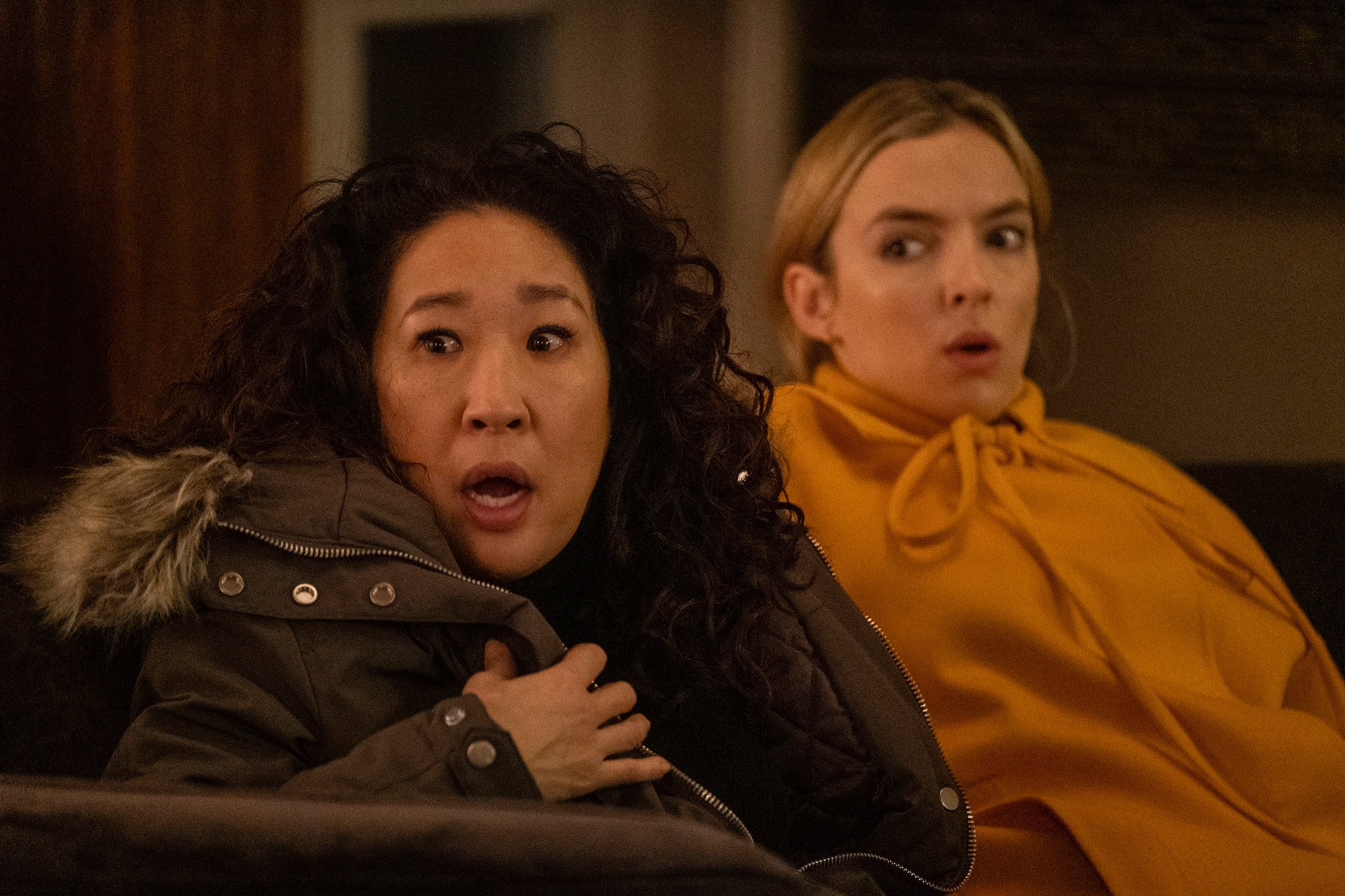 Killing Eve is a bit different than other mainstream shows because it's a British series. Oh doesn't flaunt a British accent — she's Canadian-American — but it takes place in the U.K. for a lot of the first season and Eve Polastri (Oh) is an MI5 agent when the audience first meets her. Everyone else is vaguely European so it's not hard to sus out that it's a British series. 
With that said, the series originally aired on BBC channels and BBC iPlayer, first in the U.K. and then in America. In the US it premiered on BBC America and AMC. 
As with most series, it takes several months after the finale for that season to appear on any streaming service. But luckily you can watch Killing Eve season 3 — which ended at the end of last May — on Hulu. All eight episodes of Killing Eve season 3 are available to stream on-demand on the platform. The AMC website has some behind-the-scenes featurettes and opening scenes if you sign in, but no full episodes. 
You can catch up on Seasons 1 and 2 on Hulu
As for where you can stream full episodes in the US, Hulu is also your go-to spot. Unfortunately for Netflix faithfuls, Killing Eve is not available on that streaming platform. So even if you have something like Sling TV, Philo, YouTube TV, or FuboTV, Google recommends that you have a premium subscription even if you own one of those streaming services. However, with Hulu, you 100% can stream all past episodes. Or you can rent episode-per-episode on something like Amazon Prime Video or Apple TV if that's more your style. 
If you need a little bit of pushing to start the series, Killing Eve is really kind of an assassin/spy-thriller with a queer element to it. But, to be more specific, Eve is a MI5 agent who is obsessed with female assassins and killers. When she's put on the Villanelle case, you can probably guess that she becomes fasicnated not just by Villanelle's chosen career, but also bu the charismatic and attractive killer as well. And for Villanelle's part, she also becomes highly attracted to not only the idea of Eve chasing her — and catching her — but also to Eve herself. 
As stated before, it's pretty damn gay, but also not in a super overt way. And it's oh so entertaining. It's addicting to watch once you get into it. So if you have Hulu and start watching, odds are you'll fly through all three seasons pretty fast. 
Season 4 starts filming later this year, so don't expect it anytime soon, unfortunately
No spoilers here, but Killing Eve season 4 is on the way. However, because of the pandemic it was severely delayed and won't start filming until this summer, according to the Killing Eve Twitter account. This means that the fourth and final season most likely won't premiere until 2022.
When it does premiere, you can catch on the channels BBC America and AMC Network, but unfortunately Hulu won't come in handy with that. Even with Hulu Live, those two channels aren't available with the service. So you'd have to make sure your cable provider or streaming service live TV provider offers those channels.
As for what to expect from season 4, without giving anything away for newbies, producer Sally Woodward Gentle told Entertainment Weekly after season 3's finale that the next season will deal with the concept that "Change is possible." That was before this really long hiatus, so things can change, but do with that what you will.