Where Did Tucker Carlson Go to College and What Did He Study?
If you want to watch news that is edgy, current, and sometimes brutal, celebrity pundit Tucker Carlson is your guy. This Fox Newscaster is amassing many viewers with his sometimes controversial stories. Most of his fans are those who favor the conservative side of politics.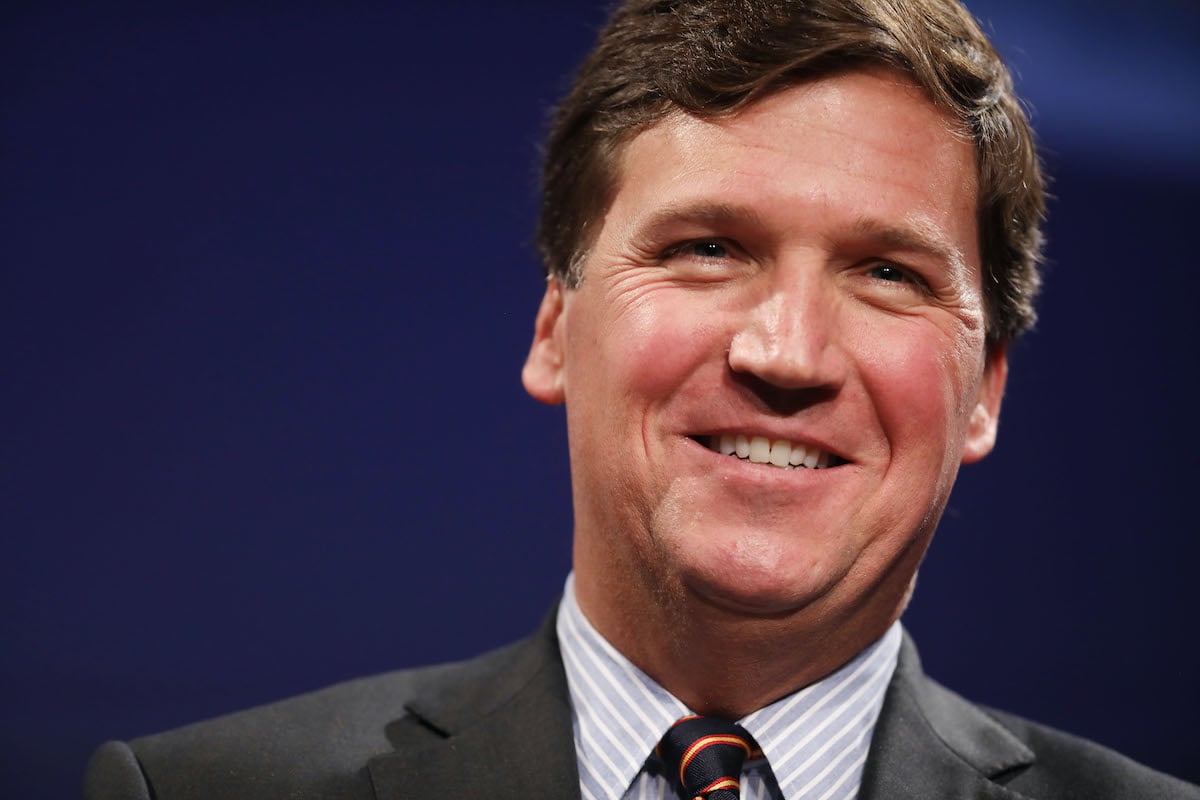 Whether you enjoy watching him or not, being in the spotlight has made many people question his opinions and views. His success has made many people question where Carlson went to college and what he studied.
Tucker Carlson's early life
Carlson was born May 16, 1969, in San Francisco, California to Richard Warner Carlson and Lisa McNear. Both his parents were successful in their own right: he as a journalist and politician, she as an artist.
Growing up, Carlson had little contact with his mother since she and his father divorced when he was six. After which, she moved to France. She died in 2011.
At 14, Carlson attended boarding school in Rhode Island, where he discovered that he could debate topics and dominate the room. Part of it stemmed from his ability to speak his mind.
From there, he went on to continue his education at Trinity College in Hartford, Connecticut. He graduated in 1991 after getting his bachelor's degree in history.
Life after Trinity College
Upon graduating from Trinity College, Carson's first career goal was to join the Central Intelligence Agency (CIA), according to Business Insider. It did not work out. His father encouraged him to give journalism a try. Therefore, between the years 1991 and 2000, Carlson focused most of his attention on weekly newspaper journalism and news magazines.
He was a fact-checker for Policy Review, an opinion writer with the Arkansas Democrat-Gazette newspaper, and more during the early years of his career. In 1999, he interviewed the then-Governor George W. Bush for Talk Magazine.
Eventually, Carlson moved on from printed media to a television reporter. It was a move that would put him among the wealthiest journalists on Fox News, though it didn't begin on Fox News. He joined CNN and shows like Crossfire and The Spin Room.
It was on Crossfire in 2004 that America really began to take notice of Carlson. It came on the tail end of an interview with Jon Stewart on the Daily Show. Carlson was called out by Stewart and told that he [Carlson] was hurting America with his views. Crossfire was canceled and Carlson's contract was not renewed by CNN.
He moved on to work for PBS, where he was Tucker Carlson: Unfiltered, but did not stay there long. Then he joined MSNBC, but his show was ultimately canceled. Not enough viewers were tuning into it. This led to Carlson contributing to Fox News in 2009, appearing on Fox and Friends or substituting on Hannity.
He launched his own political news website alongside Neil Patel, The Daily Caller in 2010. Carlson stepped away from The Daily Caller, his website, in 2020.
What is Carlson doing now?
Today Carlson is one of the most successful news journalists around. He has had several shows named for him, including his 2016 series on Fox News, Tucker Carlson Tonight, a show that has become extremely popular. It is estimated that his cable news program and YouTube channel receive well over 60 million views.
This show airs Mondays, Wednesdays, and Fridays. It features a single guest, and they debate or talk about current issues.
According to Fox News, his cable television show Tucker Carlson Originals. It is an "In-depth documentary series where Carlson and his producers travel to important stories and bring them into sharper focus".
Throughout his career, he has been recognized for his questionable commentary and very controversial ideas. However, he doesn't seem to be losing popularity among his republican followers.