Where Are Vanessa Hudgens' Parents From?
Vanessa Hudgens remains a favorite for fans who first saw her as a child star, and some wonder about her personal life, including her family.
Stars who got their start as children have a special place in fans' hearts. Getting to see their favorite celebrities grow up before their eyes often gives fans extra attachment to — and even a sense of protection over — their favorite child actors. Vanessa Hudgens is one of those stars who leaped from childhood fame to more mature roles.
Because she's spent her life in the spotlight, fans have watched her relationship drama and even some controversies. She remains a favorite among many who first saw her as a child star, and some wonder more about her background and path to fame. Who are Vanessa Hudgens' parents, and where are they from?
Vanessa Hudgens found fame with 'High School Musical'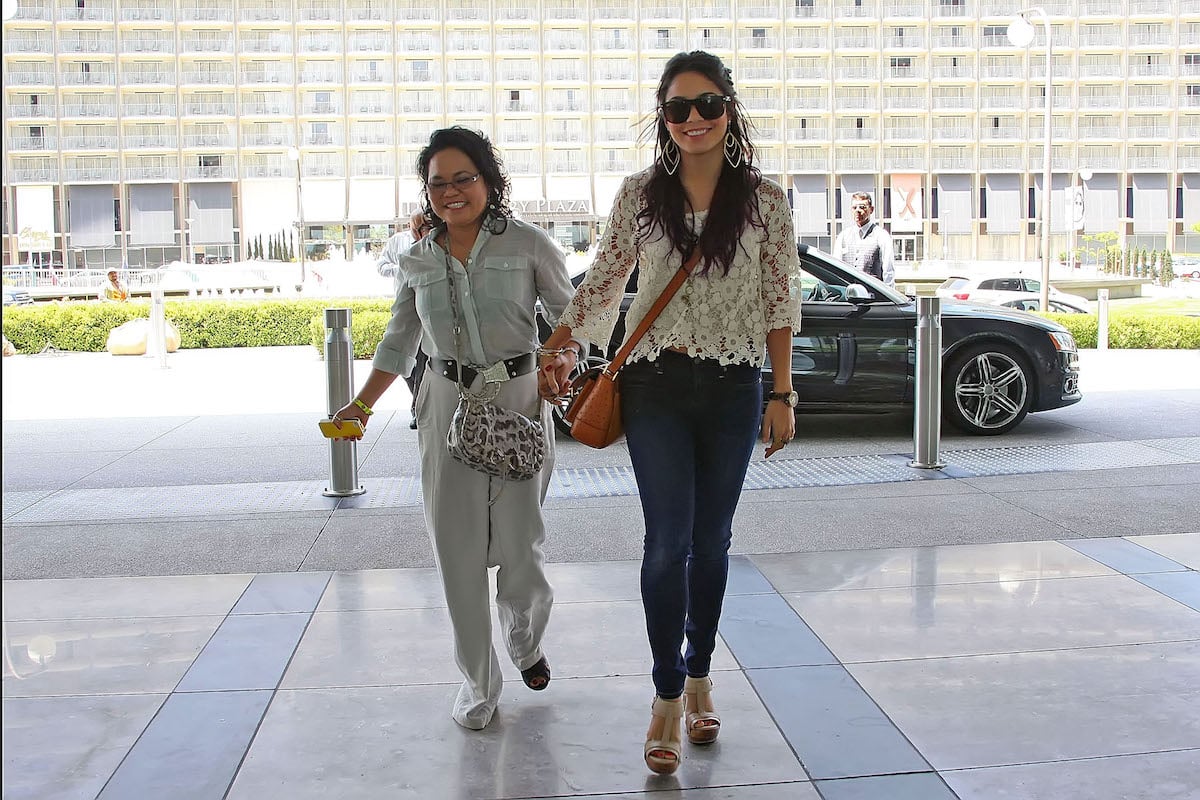 Hudgens was born in 1988 in California, Biography reports. She knew she was destined for the stage from an early age and began performing in local theatrical productions when she was only 8 years old. As she grew, her ambitions increased, and she began auditioning for more mainstream entertainment.
Her efforts paid off when Hudgens landed a role in 2003's Thirteen. That small part in a critically acclaimed film helped boost her star power, and soon she had a recurring role on The Suite Life of Zack and Cody, a Disney comedy series that saw its share of celebrity guests during its three-season run. 
But undoubtedly, Vanessa Hudgens' breakthrough role was performing in High School Musical. The 2006 film saw immense success and birthed two popular sequels. In all three films, Hudgens starred as Gabriella Montez. 
Vanessa Hudgens has grown up in the spotlight
Vanessa Hudgens' meteoric rise to fame meant she spent her late teen years and early adulthood firmly in the spotlight. Much attention landed on Hudgens' love life, especially her relationship with High School Musical co-star Zac Effron. These days, her romantic relationships continue to draw attention. It seems she has a new beau: Pittsburgh Pirates shortstop Cole Tucker. 
It's not just her love life that has drawn fans' attention, however. Hudgens' adorable excitement over a new car had fans squealing with delight. At the same time, she has been at the center of some controversies that have upset her fan base. When she made some insensitive comments about the COVID-19 crisis — including the phrase "yeah, people are going to die" — fans became outraged. Though Hudgens insisted others took her comments out of context, she drew some side eyes for seeming out of touch with the pandemic's seriousness. 
Her parents had normal jobs
While many child stars hail from famous families and leverage their connections to get a foot in the door, that wasn't the case for Vanessa Hudgens. Her parents are Greg Hudgens, a firefighter, and Gina Guangco, an administrative assistant. They raised Hudgens and her younger sister Stella in San Diego before relocating to LA. 
Curiosity about Hudgens' parents made its way into a Wired video where celebrities answer the internet's most-asked questions about them. Apparently, "Where are Vanessa Hudgens' parents from?" ranks high on the list, so Hudgens spilled the details. "My mom is from the Philippines, and my dad was born in the States," the actor revealed. 
Those hoping to see more of Hudgens can keep an eye on her upcoming appearance in Lin Manuel Miranda's directorial debut film Tick, Tick … Boom!, which is in post-production after pandemic-related delays.