Where Was Julia Child Born? She Studied in France, But Wasn't From There
With multiple networks devoted to food programs and dozens of food shows, it might seem difficult to recall a time before cooking was considered primetime entertainment. Today, celebrity chefs share the same notoriety as movie stars and athletes.
Three chefs even have stars on the Hollywood Walk of Fame. Competition cooking shows with dramatic appeal are led by big personalities like Bobby Flay and Gordon Ramsay.
However, long before these men, a woman captivated the world with her cooking ability and charm. For a decade, Julia Child hosted the hit, The French Chef, but few realize she wasn't born in France. 
Julia Child was a California girl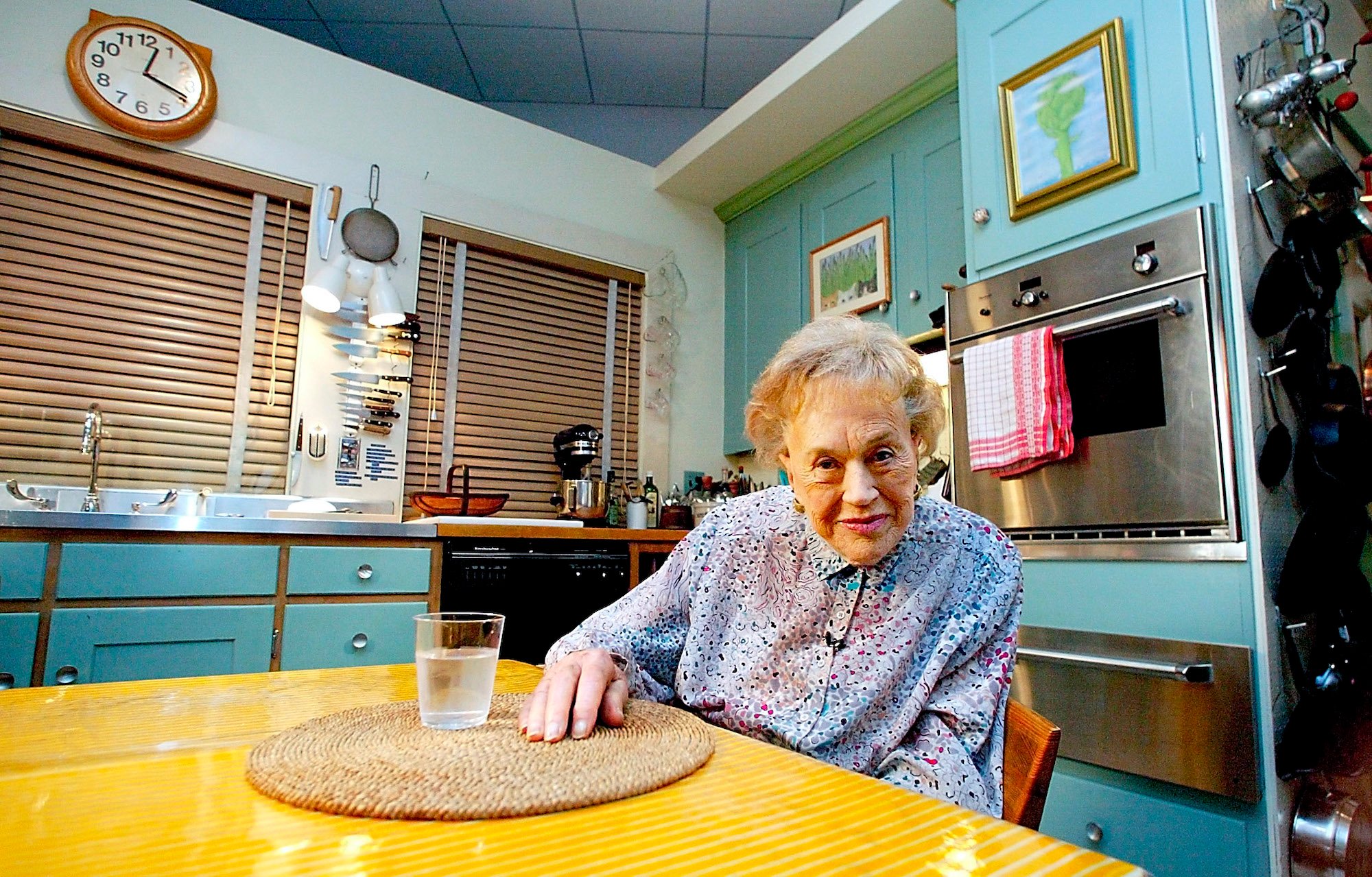 Child was not born in France even though she was famous for her French cuisine. She was actually born into an affluent family in Pasadena, California, according to Taste of Home.
She grew up in California, where she attended boarding school. After boarding school, she went on to Smith College where she studied to become a writer. Although none of her fictional works were successful, Child did find employment in advertising before World War II changed her life. 
During WWII, Child volunteered with the Office of Secret Services, where she found great success. She worked on everything from research to developing shark repellent. It is also during this time that Child met her husband, Paul.
A late start to cooking
While many chefs fondly recall growing up in the kitchen, Child did not cook at all until she was married. Growing up, her affluent family employed a chef, so she never learned. After college, Child claims she survived on frozen dinners. Yet, love changes people, and Child was determined to cook for her husband.
It was not an immediate success. On several occasions, she recalled how she had such setbacks as setting her oven on fire and exploding a duck. 
Although Child enjoyed making meals for her husband, it wasn't until the couple moved to Paris in 1948 that she fell in love with cooking. She vividly recalled falling in love with French cuisine at their first lunch in Paris in her book, My Life in France.
That meal changed her life. She attended and graduated from the Cordon Bleu cooking school. After she graduated, she formed the French cooking school, L'Ecole de Trois Gourmandes (The School of the Three Gourmands), with two of her former classmates.
Over the course of the next several years, Child wrote her first cooking book, Mastering the Art of French Cooking. The cooking school and book cemented Child as an expert in French cuisine, despite her being a California girl by birth. 
Julia Child: An inspiring modern woman
Child went on to write several more books. She also broke through into Hollywood, hosting the very first how-to cooking show. Without her first TV show, The French Chef.
The show was groundbreaking not only because it was the first how-to cooking show, but also it was the first show to have closed captioning for the hearing impaired. 
Part of Child's charm was her down to earth persona. She was a modern woman with a marriage, which was a partnership. The chef was truly relatable, often making blunders on her live TV program. She thrived on the mantra that no one is perfect. In her own words: "Maybe the cat has fallen into the stew, or the lettuce has frozen, or the cake has collapsed. Eh bien, tant pis. Usually, one's cooking is better than one thinks it is. And if the food is truly vile, then the cook must simply grit her teeth and bear it with a smile, and learn from her mistakes."