Where Was 'Woke' Filmed on Hulu?
Hulu's 'Woke' Season 2 was filmed in Atlanta, beginning in June 2021. After shutdowns due to positive COVID-19 tests, it wrapped in the summer before premiering in April 2022.
Following two years and multiple set shutdowns to positive COVID-19 tests, acclaimed Hulu comedy Woke has returned. Where was Woke Season 2 filmed?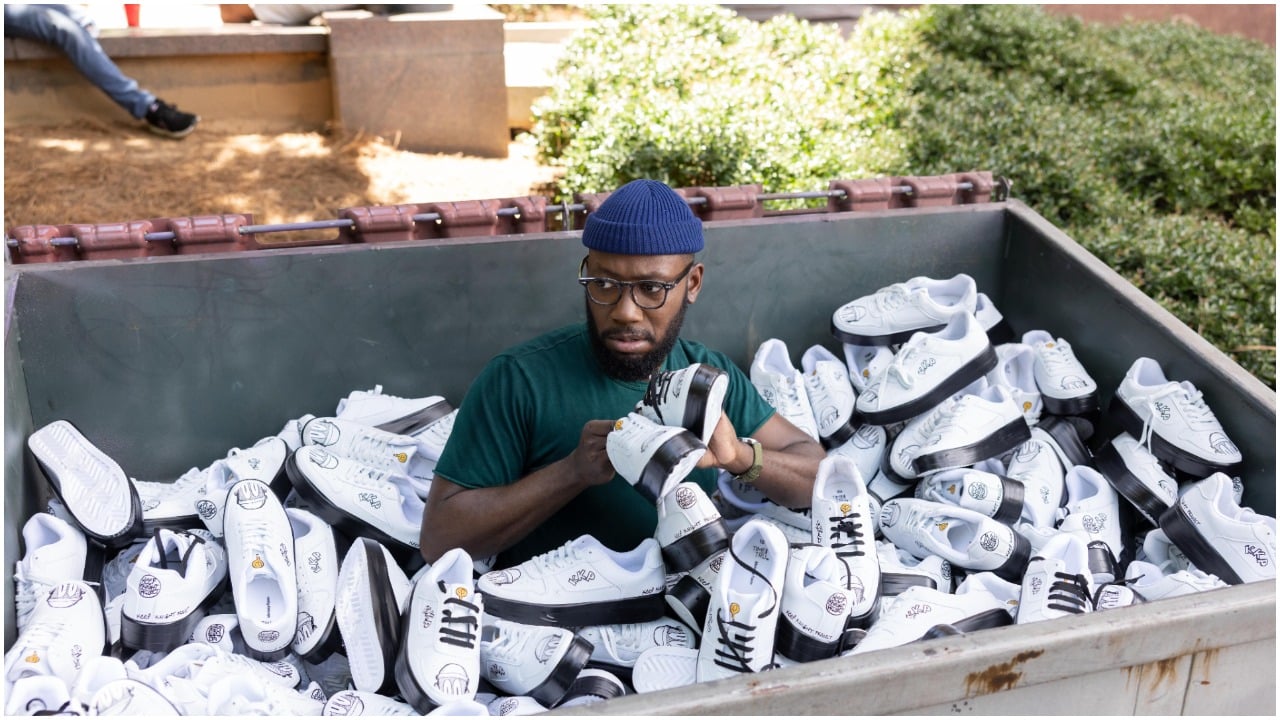 What is 'Woke' Season 2 about on Hulu?
Black cartoonist Keef Knight (Lamorne Morris) finds himself eying mainstream success after creating Toast & Butter. Usually, the artist avoids including controversial topics in his work, such as racism, religion, and politics.
However, an incident with a hostile policeman changed his stance.
Affected by the interaction, Keef then realized his ability to communicate with inanimate objects and began to open his eyes to everyday racism and microaggressions. Now, the cartoonist must navigate his relationships and blossoming career as a "woke" Black man.
Woke Season 2 follows a now-famous Keef who has emerged as an artist-activist. However, the cartoonist must deal with all the fame entails, including fans wanting to hear his opinion on nearly every topic and a rise in criticism.
Where was 'Woke' filmed on Hulu?
Season 2 of Hulu's comedy Woke kicked off filming in Atlanta, Georgia, in June 2021. It was scheduled to end filming in the following month, but several positive COVID-19 tests resulted in set shutdowns three times.
A source told Variety that the show followed "less than stellar" protocols and ignored mandates shortening filming days as crew members reportedly worked multiple 14-hour days.
As a result, production was suspended indefinitely in July 2021, pushing the filming conclusion date. Speaking to Variety before the show premiered in April 2022, Morris, who portrays the main character Keef, opened up about the production delays.
He claimed the first shutdown happened primarily due to "contact tracing" as it caused many "key departments" to close. According to the actor, the shutdowns resulted in an extra month of filming. Even so, Morris claims the frequent closures didn't affect season 2's storyline.
How Many Episodes Will There Be of 'Woke' Season 2?
Created by cartoonist and musician Keith Knight and inspired by his life story, Woke Season 1 premiered on Hulu in September 2020 to favorable reviews. As a result, it received a renewal a few months later. Season 2 dropped on Hulu on Friday, April 8, 2022.
The comedy is available to watch for Hulu subscribers and on Apple TV for $1.99. Both seasons of Woke have dropped with eight episodes each. Therefore, there are a total of 16 episodes in the comedy to date.
'Woke' Season 2 cast
Morris leads the cast as Keef, with Blake Anderson as the cartoonist's roommate, Gunther. T, Murph stars as roommate and friend Clovis, Rose McIver as Keef's girlfriend and artist Adrienne, and Sasheer Zamata, remembered for her time on Saturday Night Live, portrays Ayana, a Bay Arean reporter who calls Keef out.
Aimee Garcia joined the Woke Season 2 cast as Silicon Valley venture capitalist Laura who offers money to help Keef's cause, and Miguel Pinzon as Tommy, a blunt artist who helps the cartoonist contemplate his activism stances.
Keef can also communicate with intimate objects and popular comedians, including J.B. Smoove voice them as the Marker, Nicole Byer, and Eddie Griffin as 40 oz bottles, Cree Summer as Paper Bag, Tony Hale as Butter, Sam Richardson as Toast, Jack McBrayer as Sad Face, Cedric the Entertainer as Trash Can, and Keith David as Bible.
Woke is currently streaming on Hulu.