Which Actress Made the Most Money From 'Charlie's Angels'?
These days, while talk of male actors making more than their female counterparts is a common conversation, other comparisons also exist. It's not just about your gender when it comes to getting paid; it's also about other factors — things like your experience, your popularity, your social media presence, and more. Everything you bring to the table affects your pay in the end. This is true in most jobs, but it stands out even more for the entertainment industry. It's why stars like Jennifer Lawrence have spoken out about this very thing.
The 2019 movie Charlie's Angels provides a good glimpse into this phenomenon.
Charlie's Angels new and old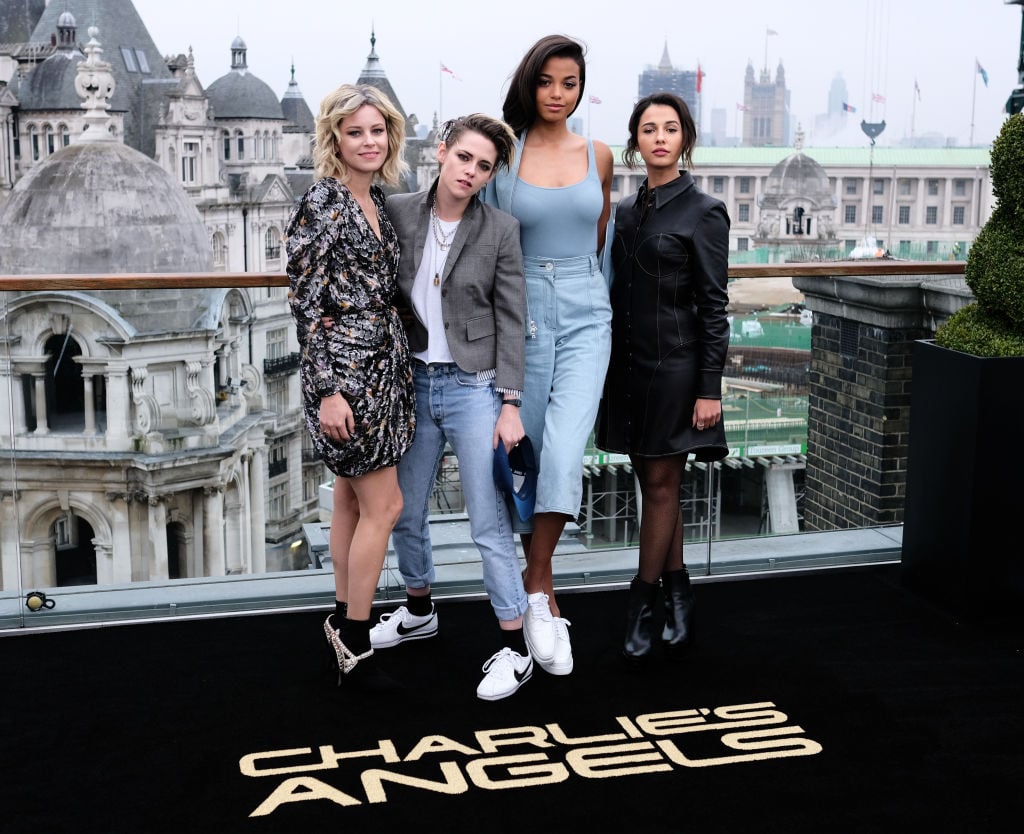 At first a popular TV show in the 70s, a Charlie's Angels film was eventually made in 2000 starring Cameron Diaz, Drew Barrymore, and Lucy Liu. Even back then, it made headlines that Diaz was paid the most by far and Liu the least. Of course, Diaz was the most popular at the time, but the other actresses weren't unheard of. The film was a hit and went on to have a sequel, which, unfortunately, wasn't as big of a hit. The film didn't stray much from the original franchise, but it had been a long time coming that a movie would be made out of the beloved TV series. 
In 2019, Elizabeth Banks helmed the remake of Charlie's Angels, albeit one with a different spin on the franchise. This one starred Kristen Stewart, Naomi Scott, and Ella Balinska. The movie was ultimately a flop, but that doesn't always equate to what the actresses make. Part of the issue at hand was that there wasn't enough star power to garner the same interest that the 2000 version did. And maybe, just maybe, audiences weren't up for another remake.
Which actress made the most money?
While Diaz is said to have pulled in $12 million for her role in the original, Barrymore made only $9 million for hers. Lucy Liu made the least by far, coming in at just $1 million. This might imply there was a favorite among the angels, but in reality, there's more science behind it than that. At the time, Diaz was a hot commodity among actresses and highly sought after. This upped her pay a bit. Liu wasn't as big of a name, so she made less. 
For the 2019 film, Stewart was the only known name among the lead actresses. Her salary is publicized at $5-7 million, which is actually a bit less than her average. The other ladies were very new to the big screen, and while their exact salaries aren't publicly known, it is thought that they made less than $500,000 each. So why is there such a difference in the amount of money for the actress in a leading role?
The Hollywood Reporter has estimated that big-name movie stars can garner $15-20 million for their leading roles, especially for big-budget films. Supporting actors or secondary leading actors in a movie may earn anywhere from $1.5-4.5 million. But lesser-known actors like breakout stars such as Gal Gadot or Henry Cavill might only get $100,000-$400,000 for their leading roles. There's a science behind the pay. After Sony's leaked email scandal, where executives talked about what they pay actors, it became evident that who you know, what you've made in the past, how popular you are at the moment, your public exposure, and more can factor into what you make.
The effort to close the money gap
While not much may be able to be done about the difference in pay between actors in the same film of the same gender — after all, more experience does equate to more pay in most industries — something might and should be able to be done about closing the gender pay gap. Actresses like Reese Witherspoon have successfully fought for more pay in the past and continue to do so, and even their male counterparts have joined in on the fight.