Which 'Below Deck' Cast Member Should Definitely Be a Guest on 'Winter House'?
The Southern Charm and Summer House mashup could use at least one yachtie from the Below Deck franchise to round out the fun on Winter House.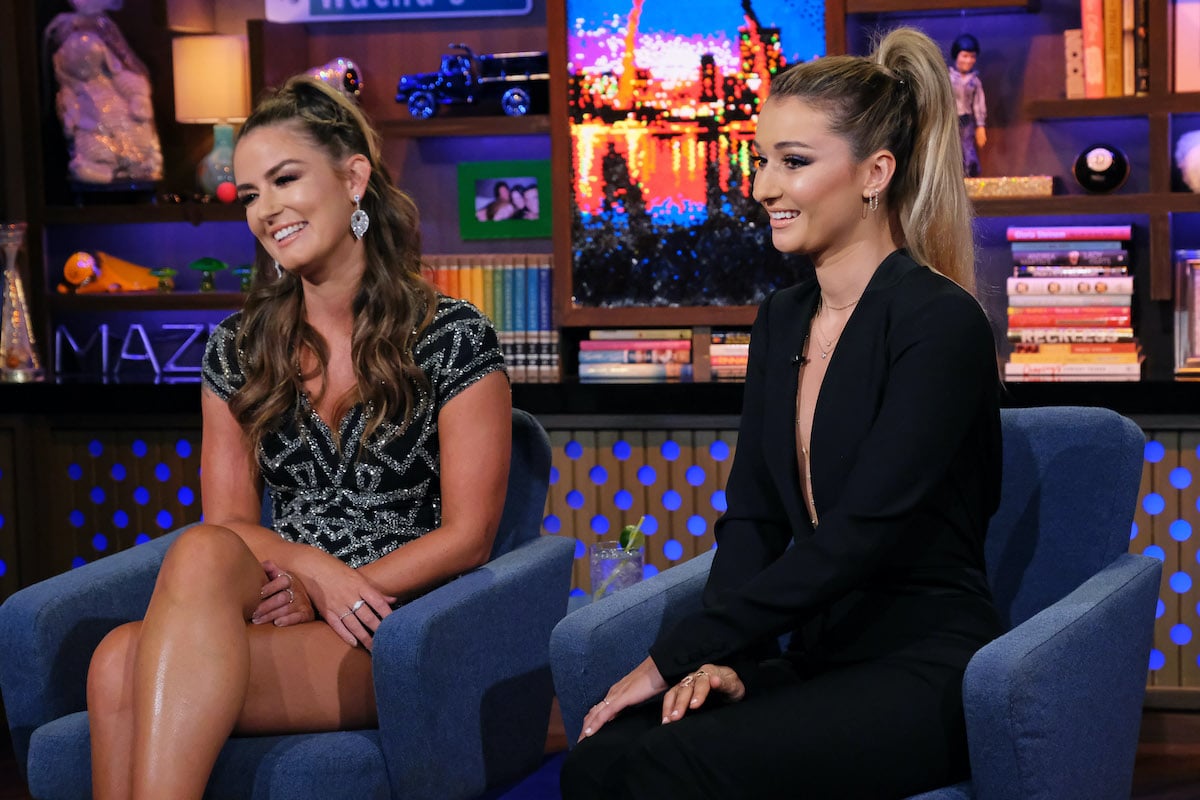 Like Craig Conover and Austen Kroll from Southern Charm, Anastasia Surmava from Below Deck Mediterranean has also partied at the Summer House in the past. Surmava hopped a ride with the Southern Charm cast during the summer of 2019 and headed to the Hamptons.
She attended the Summer House party that featured Kroll, Conover, and Shep Rose last season. Winter House rumors tease that "guests" will appear this season, so Surmava would easily fit in. Plus, Surmava knows the area well – she's a native to Vermont, which is where the series is being filmed.
Anastasia Surmava shared how she met the 'Southern Charm' cast
Surmava discussed her experience in the Hamptons and how she connected with the Southern Charm cast. Rose had recently appeared on Watch What Happens Live with Andy Cohen and was chatting on Instagram with Surmava, who had also just been on the show.
"We were just chit-chatting on Insta and he was like, 'Hey I'm going [to the Hamptons], the more the merrier you should come," Surmava said on the Out in the Wild podcast. 
RELATED: 'Below Deck': What Did Eddie Lucas Do to 'Ruin It for Everyone,' According to Kate Chastain?
"When he came to pick me up I didn't know who else was going to be in the car," she continued. "But when he came to pick me up Austen and Craig were in the car."
Cameras were ready for the Southern Charm cast at the Summer House. But producers did not anticipate that Surmava would be along for the ride. Kroll's sister, Katie was also at the party but did not appear on camera. That's when producers suggested Surmava have fun at the party but she wouldn't be included in the storyline.
'Below Deck' meets 'Winter House'?
Surmava said she hung out in the pool with Katie and ate pizza. "So when we got there they were like, 'Anastasia, we love you, but we'd just rather not have you on camera,'" she recounted. Surmava said hearing this made her pretty happy. "This is great news! I don't want to be on camera," she remarked.
Rose and Surmava sparked rumors that the two were possibly a couple. Rose posted a photo on Instagram of Surmava lounging in a unicorn pool float at the Summer House. He is also in the photo, handing a giant inflatable engagement ring to her. The two were only playing around and did not date.
This isn't the first time dating rumors surrounded Surmava. She's been super cozy on the couch with Alex Radcliffe during Below Deck Galley Talk. Fans wondered if the two were a couple. But she told Showbiz Cheat Sheet they were friends – twisted friends.
RELATED: 'Below Deck': Josiah Carter Reveals He Was Boarding a Plane to Join the Season 8 Crew
"Listen, I know so much about Alex," she laughed. "I mean, I can never go there. We are like brother and sister, like a really f*cked up brother and sister. We're more like first cousins."
Winter House is rumored to be currently filming in Vermont. Kyle Cooke, Amanda Batula, Paige DeSorbo, Lindsay Hubbard, and Ciara Miller from Summer House will likely join Conover and Kroll on Winter House.