Which BTS Members Wear Earrings?
These award-winning, chart-topping performers are known for their iconic fashion moments, oftentimes including jewelry and brightly colored hair in the ensemble. There's one BTS member, though, that doesn't have his ears pierced. Here's what we know about these performers.
Only 1 BTS member doesn't have their ears pierced 
Most of the BTS members have their ears pierced in at least one place. According to Stylecaster, Jungkook actually has eight piercings as of December 2017. V, Jimin, and Suga each have 5 piercings.
RM and Jin both have two piercings. There's one member that doesn't even have his ears pierced once. That's the rapper of the group, J-Hope.
That's not to say J-Hope doesn't sport different earring looks — they're just fake. Sometimes they look real, though, convincing some fans otherwise. However, he's yet to come forward to say he pulled the trigger.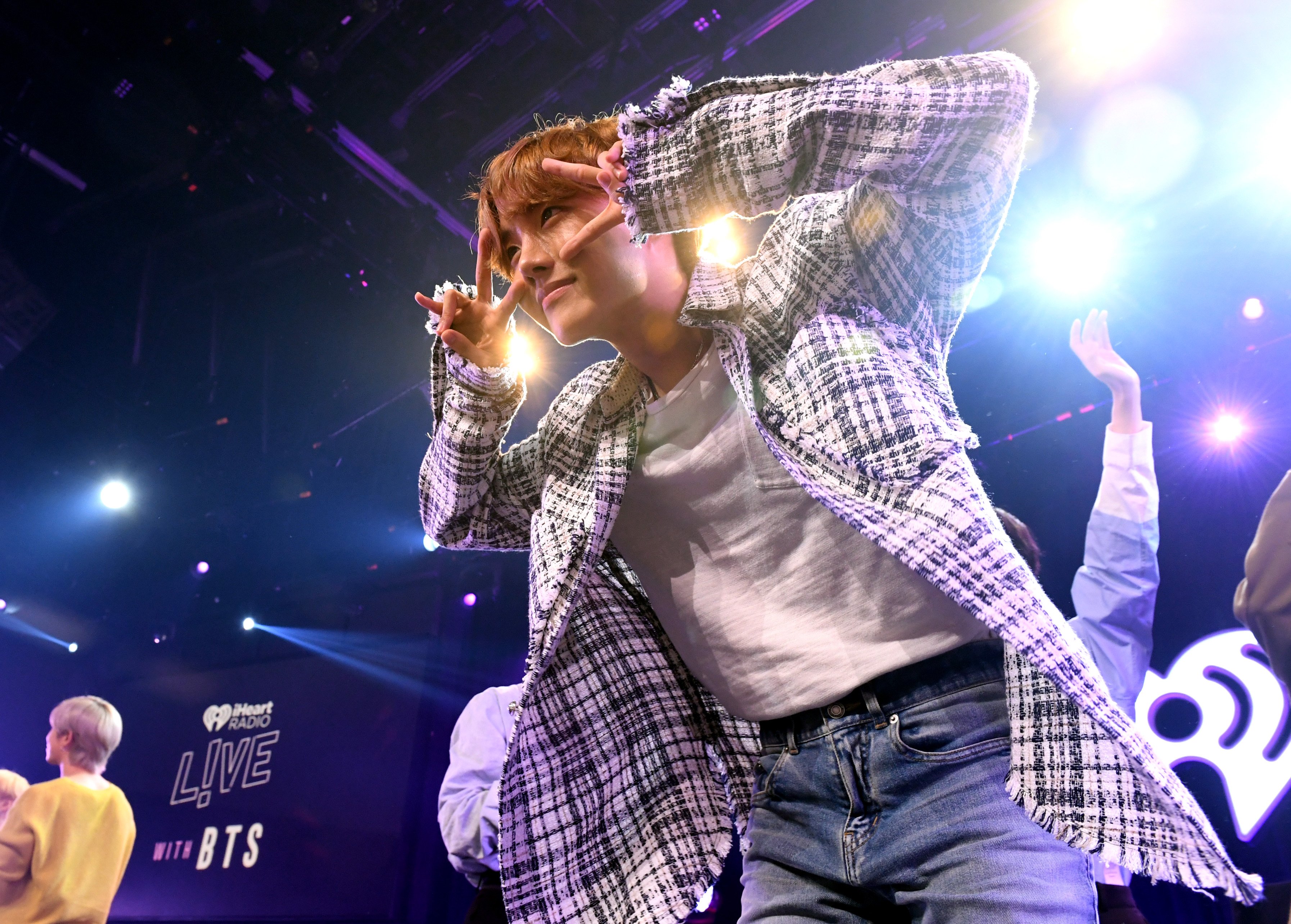 The BTS members shared their love for earrings
For their 2017 comeback, Love Yourself: Her, introducing songs like "Blood, Sweat, and Tears" and "Boy In Luv," the boys sported oversized shirts and plenty of jewelry. For some members, the earrings were the best part of this fashion era.
"I liked everything, but the accessories most of all," V said during an interview with Vogue. Particularly all the rings and earrings, I liked those the most."
As of 2019, J-Hope was undecided about piercing his ears. The member shared during one interview, the reason why he didn't just get them pierced was a promise he made to the BTS ARMY — to stay natural.
"Actually, I already made a promise with ARMYs to not get my ears pierced," he said, according to a translation from Koreaboo. "It might be hard to keep that promise though… Because I've been giving more thought to it. I'm kind of undecided now. It's complicated."
RELATED: Is Jungkook the Last BTS Member to Create a Solo Song? Here's What We Know About 'Still With You' and the Mixtapes of These K-Pop Idols
The BTS members often have different colored hair and different style evolutions
These boys aren't afraid to make a statement with their fashion choices and even their hairstyles. For RM, his hair has been everything from blue to pink to silver.
For V, that includes a perm with jet black hair and even aqua hair for another era. J-Hope sported bright red hair, even saying that was his favorite hair color during an interview with Buzzfeed.
Even the accessories tend to match the theme of each album and era. For interviews recently, fans noticed that RM has been sporting a lot of rings. For the Map of the Soul: 7 promotion, some of the boys wore necklaces and earrings. 
The "Dynamite" music video is now available on YouTube. Music by BTS, including their recently released album, Map of the Soul: 7, is available for streaming on Spotify, Apple Music, and most major platforms.
RELATED: Jimin From BTS Finally Puts the 'Dumpling Incident,' Mentioned During 'The Late Late Show With James Corden,' to Rest