Which Cast Members of 'The Office' Have Written Books?
The Office became a veritable TV legend after nine seasons on NBC. Many of the show's most beloved characters, and actors, made their way into fans' hearts and have stayed there ever since. So it's no wonder that many diehard fans of The Office want to hear more from their favorite cast members.
Luckily, these five The Office cast members have written books of their own. Some of the following titles give readers a behind-the-scenes look at the show, while others lend fans a glimpse of the actors' other passions and interests.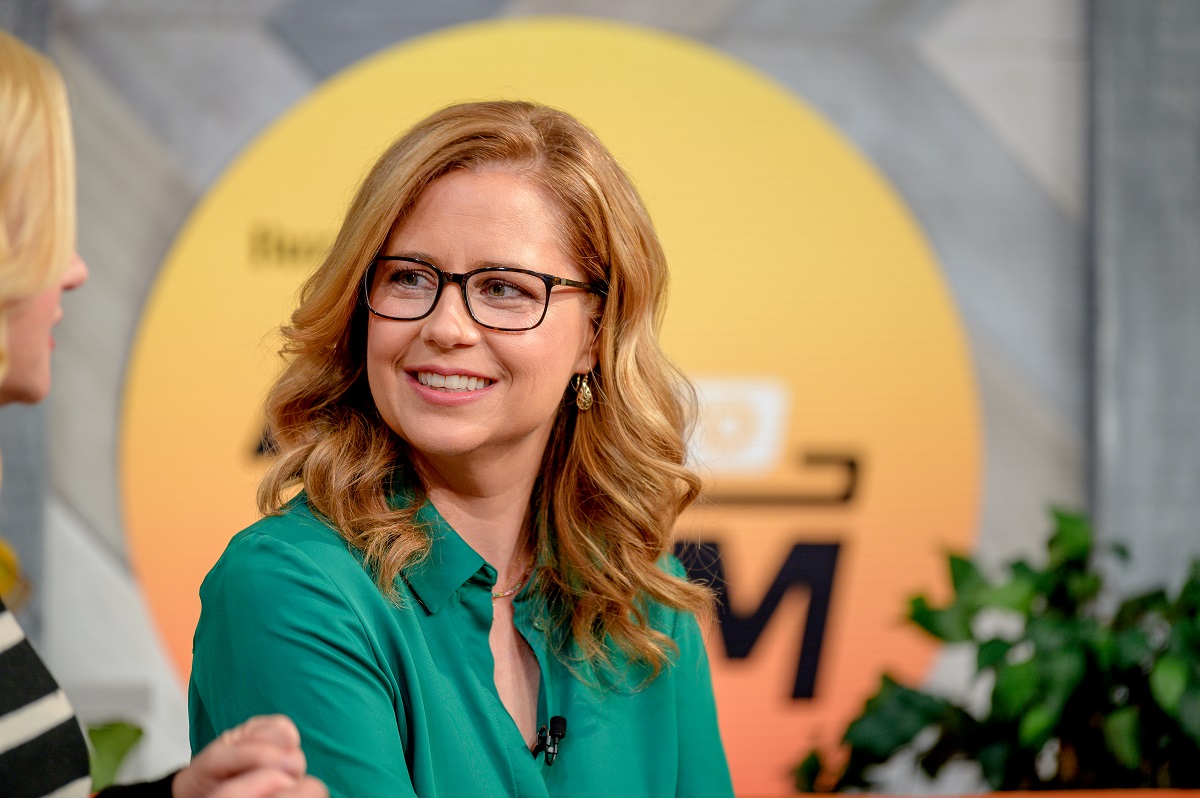 Mindy Kaling
Mindy Kaling played Kelly Kapoor on The Office, but her role on the show went far beyond working at Dunder-Mifflin. Kaling was also an executive producer, director, and writer for the NBC sitcom for all nine seasons before moving on to helm Fox's The Mindy Project.
The 41-year-old mom of two has also written several bestselling memoirs. Her 2011 book, Is Everyone Hanging Out Without Me? (And Other Concerns), focuses primarily on her relationships, childhood, friendships, body image, and cultural identity, while her 2015 humor collection Why Not Me? includes both comedic essays and even one chapter of fiction set in an alternate universe. Most recently, Kaling released Nothing Like I Imagined, a lighthearted collection of six essays about her rise to fame and her life as a mom.
B.J. Novak
B.J. Novak was Kaling's other half on The Office in all ways – as an executive producer, writer, and, of course, Kelly's on-again, off-again boyfriend, Ryan Howard. His irreverent turn as Ryan made him an unlikely candidate to write a children's book, but The Book With No Pictures – all about silly sounds and wacky turns of phrase – quickly shot to the top of the New York Times Bestseller list after it was released in 2014.
Novak's second book, One More Thing: Stories and Other Stories, is a surprisingly literary collection of short essays, many of which are bitingly humorous and absurd. Several of Novak's castmates from The Office, along with greats like Emma Thompson and Julianne Moore, provided voiceover talent for the Audible Audiobook version.
Rainn Wilson
Rainn Wilson, who captured fans' hearts as the ineffable and incorrigible Dwight Schrute on The Office, went on to found the website SoulPancake – all about life's "big questions," from philosophy and religion to science and ethics – after his nine seasons as Dwight.
In addition to the 2010 bestselling book, SoulPancake: Chew on Life's Big Questions, that grew out of the popular site, Wilson authored a 2015 memoir (The Bassoon King: Art, Idiocy, and Other Sordid Tales From the Band Room) about his childhood, his perpetual "nerd" identity, and his spiritual journey.
Jenna Fischer
Jenna Fischer is, of course, best-known for playing everyone's favorite secretary, Pam Beesly – and Jim Halpert's favorite everything – on The Office. But it took almost a decade for Fischer to land that life-changing role after she arrived in Hollywood from her hometown of St. Louis, Missouri.
Fischer's 2017 guide for aspiring performers, The Actor's Life: A Survival Guide, seeks to help actors who are making their own way. There are some juicy insider revelations about her audition and callback process for The Office, too. Plus, Steve Carell wrote the foreword, so you know it must be good.
Ellie Kemper
Ellie Kemper starred as Erin Hannon on The Office before moving on to Netflix's Unbreakable Kimmy Schmidt. In her 2018 memoir, My Squirrel Days: Tales From the Star of Unbreakable Kimmy Schmidt and The Office, Kemper covers both memorable TV journeys with her usual self-deprecating humor.
From meeting Tina Fey for the first time to entering the weird, wild world of improv, Kemper never shies away from the real and even the downright awkward in her life.