Which 'Cheers' Characters Showed Up in 'Frasier'?
The character of Frasier Crane began on 'Cheers'. Can you guess how many 'Cheers' characters showed up in Seattle?
Frasier may have centered around Frasier Crane's new life in Seattle, but he couldn't outrun his old life. While he jumped into a new job and reconnecting with his brother, Niles Crane, and his father, Martin Crane, his life back in Boston followed him. Old friends from Cheers showed up in Seattle, clear across the country from where they belonged, with some regularity, often to disastrous results. So, how many Cheers characters showed up on Frasier. It's probably more than you think.
How many Cheers characters made appearances on Frasier?
Frasier's life in Seattle went fairly well, most of the time, but every so often, Boston visited, and its unique characters always threatened to upend Frasier's rather successful life. Sam Malone and Woody Boyd popped in Seattle, partially to remind him of his former life. His lost loves made appearances, too. Both Lilith Stern and Diane Chambers showed up at the worst possible moments.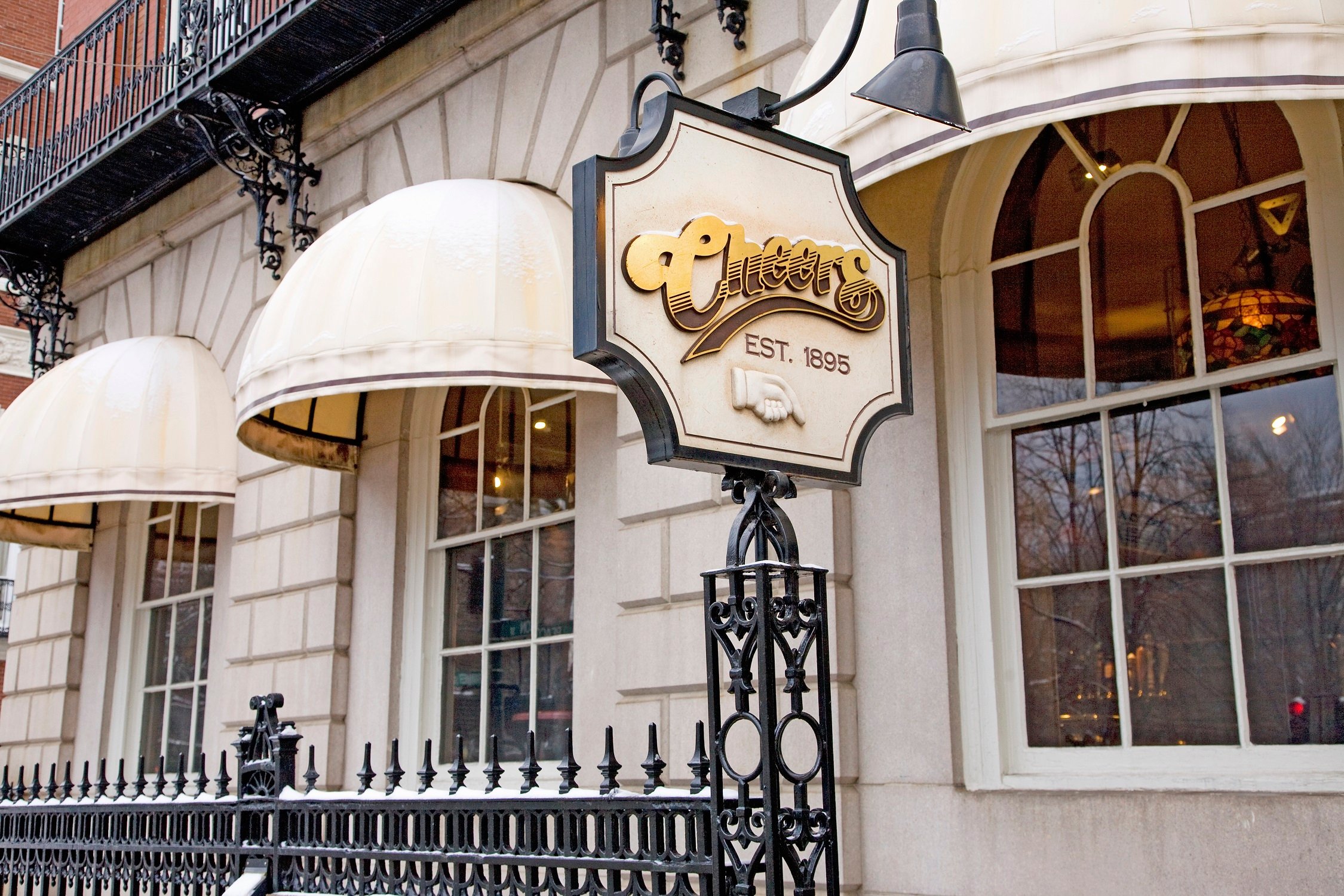 Frasier also found his way back to Boston, too. In fact, in the ninth season of the series, he traveled back to Boston with his family and visited his old haunt. There, he meets up with Carla, Cliff, Norm, and Paul, according to Fandom. While those characters technically appeared on the series, they remained safely in the Cheers universe, Instead of crossing over into the Seattle-based world of Frasier.
Frasier Crane's former love interests made regular appearances  
Frasier may have fled Boston to get away from his failed love life, but it followed him to Seattle and crept in every so often. Frasier's two main love interests made appearances on the spinoff series. Lilith Stern, the mother of Frasier's son, made regular appearances on the show. In fact, she seemed to pop up during the most inopportune moments, like when Frasier attempted to romance another woman at a resort.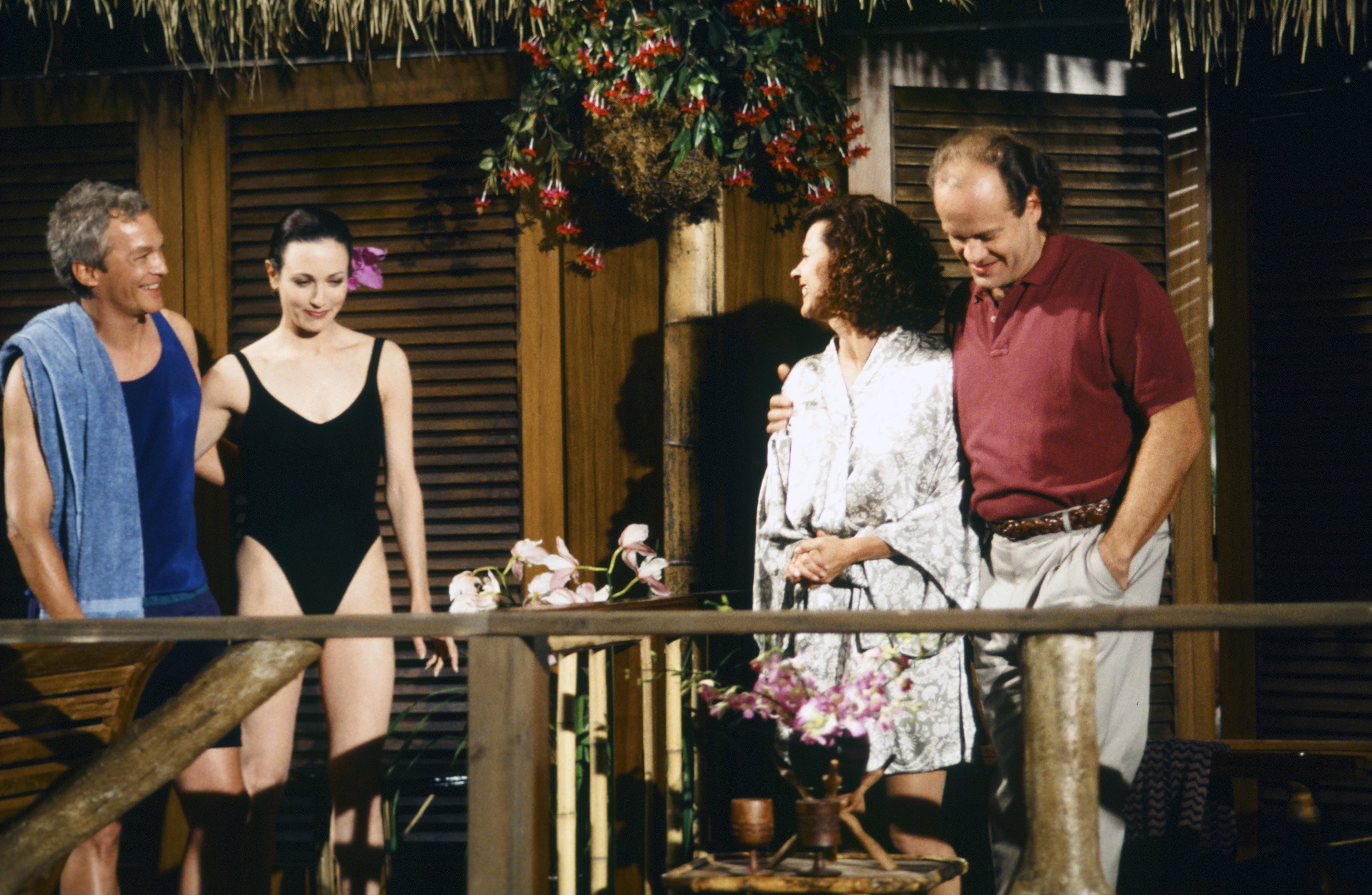 Lillith wasn't the only former love who popped up in Seattle, though. Diane Chambers, who left Frasier at the alter once upon a time, also made an appearance. Diane showed up to brag about her fabulous life, only to crumble in front of the Cranes. She eventually admitted that her life had fallen apart. Frasier swooped in, hoping to fix the situation for her, only to be destroyed when it became clear that Diane was, once again, using him.
Sam Malone and Woody Boyd both popped up in Seattle, too
Sam Malone, who owned the bar Frasier frequented back in Boston, showed up in Seattle in season 2 of Frasier. In the episode, Sam came looking for advice about a relationship. As a recovering alcoholic and sex addict, Sam looked to his old friend regularly for help, although he often didn't follow what he was told. Sam, who was portrayed by Ted Danson, only appeared briefly in the spinoff.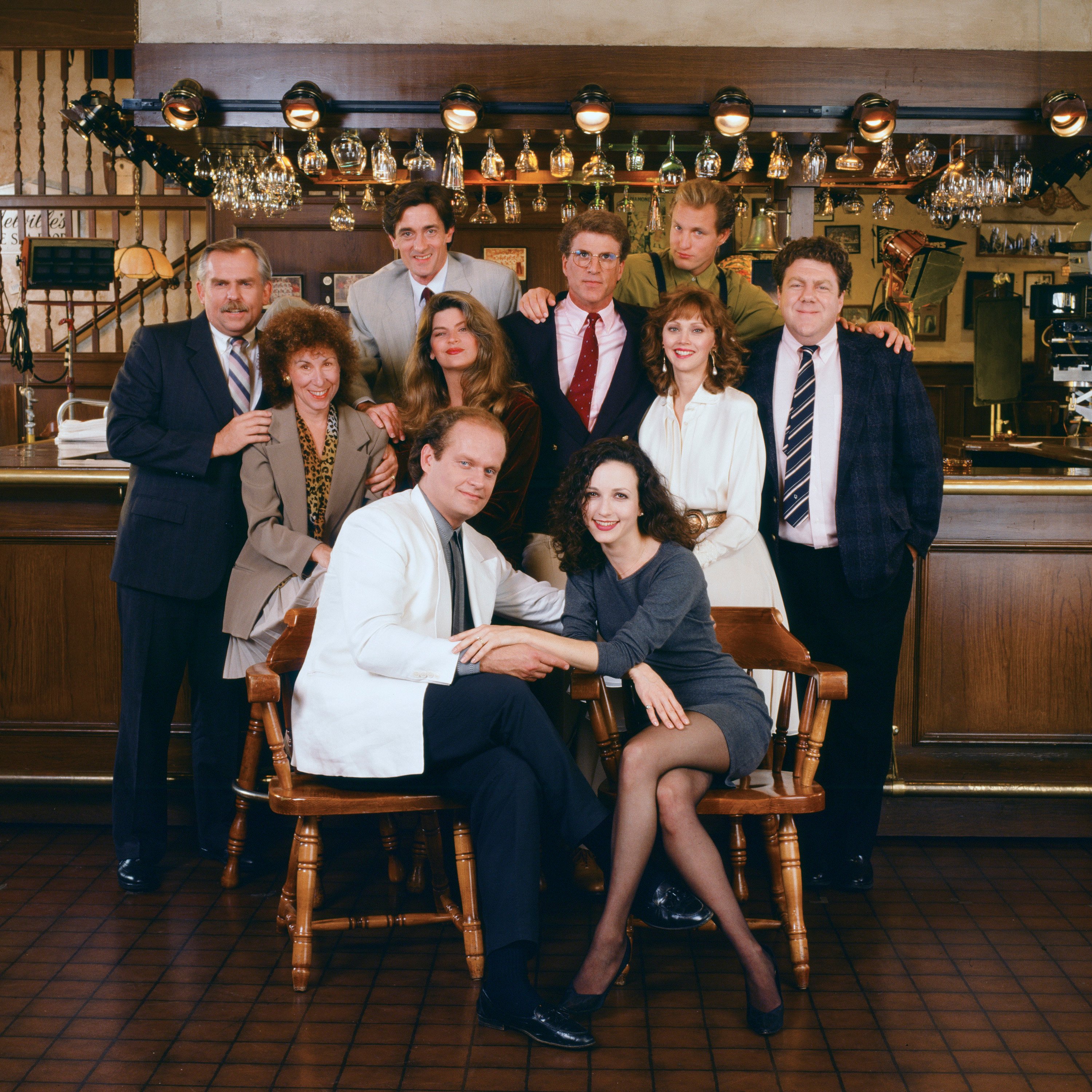 Woody Boyd, portrayed by Woody Harelson, also made a sudden appearance in Seattle. For several nights, Woody and Frasier spent time together, only to figure out that they had absolutely nothing in common any longer. They assured each other that they would catch up again at some point, but that was never meant to be. Woody was mentioned several times in the series, but only made that single appearance.