Which Cher Songs Were Billboard No. 1 Hits?
Which Cher songs managed to peak at number 1 on the Billboard charts, and when did Cher record her most well-known numbers?
Cher has been a chart-topping diva for over 5 decades, and she continues to bring fans to their knees — recently via an appearance as Donna Sheridan's mother in Mamma Mia! Here We Go Again. Throughout her career, she has managed to snag multiple Billboard Top 100 hits, yet four songs peaked at number one.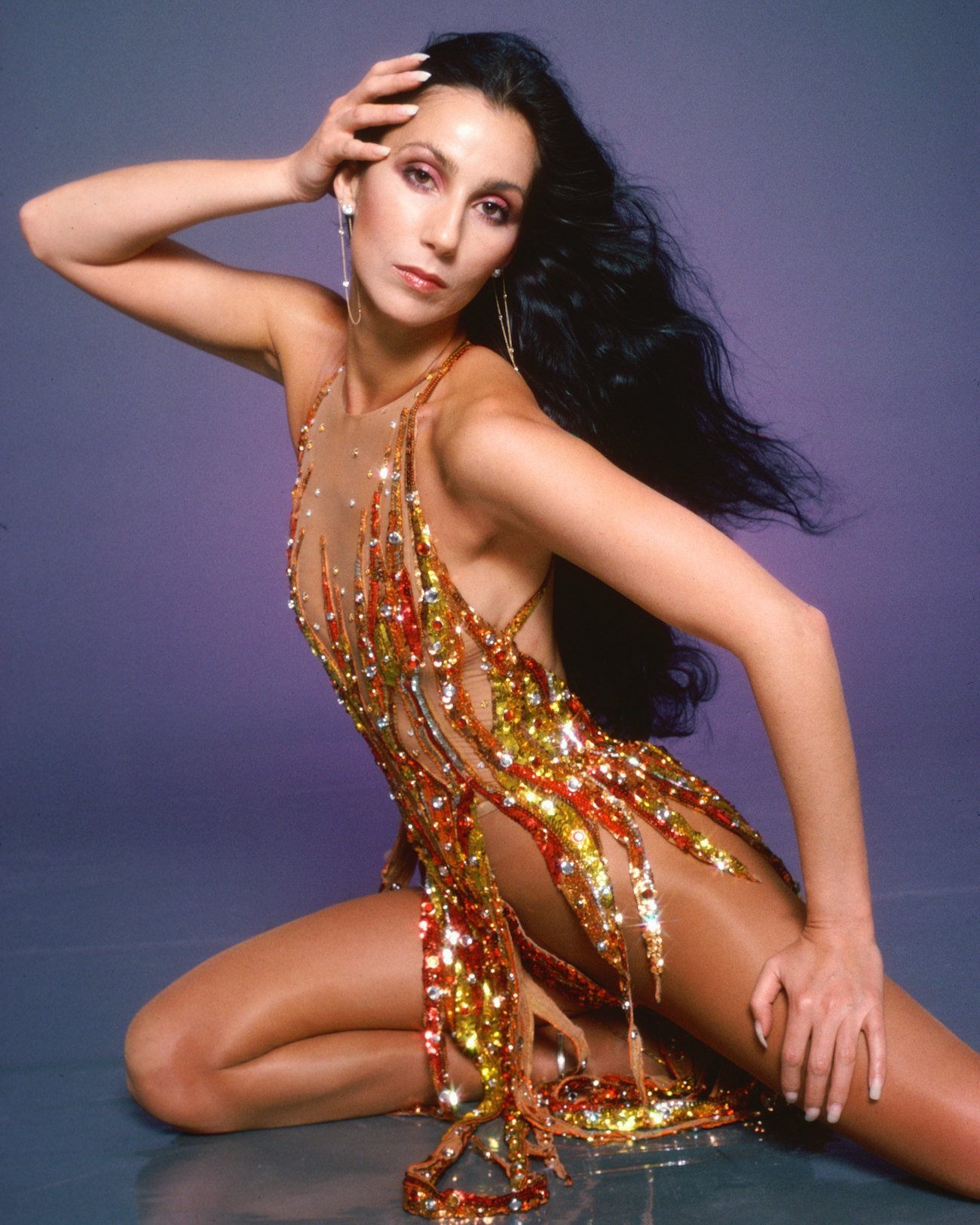 1. 'Gypsys, Tramps, & Thieves' peaked at #1 in 1971 
"Gypsys, Tramps, & Thieves" peaked at number one on the Billboard Charts in 1971; the song stayed on the charts for 16 weeks and remains a fan-favorite Cher number. "Gypsys, Tramps, & Thieves" is one of the several '70s Cher hits that reached number one. 
As for the story, the song focuses on a girl born "in the wagon of a travelin' show" to a family willing to do almost anything to scrape by. Papa would "preach a little gospel' while mama danced for money.
2. 'Half-Breed' peaked at #1 in 1973 
In "Half-Breed," Cher takes on the identity of a girl who is half Native American and half white, and she lives a life condemned by both groups. She doesn't fit in anywhere, and she struggles to find her way, forever hating the term "Half-Breed." Cher explains in the song, "We never settled. Went from town to town. When you're not welcome, you don't hang around."
"Half-Breed peaked on October 6 in 1973 and stayed on the charts for 20 full weeks. In recent concerts, Cher sang parts of "Gypsys, Tramps & Thieves, "Half-Breed," and "Dark Lady as pieces of a medley. 
3. 'Dark Lady' peaked at #1 in 1974 
"Dark Lady" peaked at number one on March 23 in 1974. In short, the '70s was quite the decade for Cher concerning Billboard hits. The song follows Cher as a woman who goes to see a fortune teller. The woman realizes that the fortune teller is sleeping with her husband upon recognizing the smell of her perfume. Like the numbers above, the song is fast-paced and carries a sing-a-long nature despite the fact that the story is quite serious and reflective. 
4. 'Believe' hit #1 in 1999 
"Believe" — Cher's most recent Billboard #1 hit — peaked on March 13 in 1999. The song managed to stay on the charts for 31 weeks, which is quite an impressive feat.
Cher has managed to top the charts for decades on end, garnering the nickname The Queen of Reinvention. Despite often telling fans that she's walking away, she can't seem to stop entertaining…and no one is complaining. While most of her number one hits came in the 1970s, Cher has 12 top 10 hits, including "If I Could Turn Back Time" (1989), "I Found Someone"(1988), and "After All" (1989).