Which Duggar Children Still Live at Home?
They might be a family of 19 kids, but the Duggar home isn't quite as full as it used to be. Over the years, many members of this super-sized clan have grown up, gotten married, and started families of their own. Eight of Jim Bob and Michelle's nine girls and 10 boys have left home, and the couple now has 12 grandchildren, with another two on the way.

Still, the Duggar compound in Tonitown, Arkansas, isn't exactly empty. A dozen kids — plus mom and dad — still live at home.

These are the Duggar kids who still live at home

With nine kids married, that leaves 11 of the Duggars biological kids still at home, plus one relatively recent addition to the family. In 2016, Jim Bob and Michelle adopted Tyler, who is Michelle's great-nephew, after his mother and grandmother were no longer able to care for him.

Aside from 11-year-old Tyler, here are the other Duggars who are still at home, from oldest to youngest:

Jana Duggar: Twenty-nine-year-old Jana is the oldest Duggar who still lives at home, where she helps care for her younger siblings. While it might be strange to some to still live at home when you're almost 30, in the Duggars world, it's expected for women to stay with their parents until they marry, and Jana is still single.

Jedidiah and Jeremiah: After Jana, 20-year-old twins Jedidiah and Jeremiah are the next-oldest Duggar kids who still live at home. But that may not be the case for long. There are rumors that both guys are courting, which means they could be leaving the nest soon.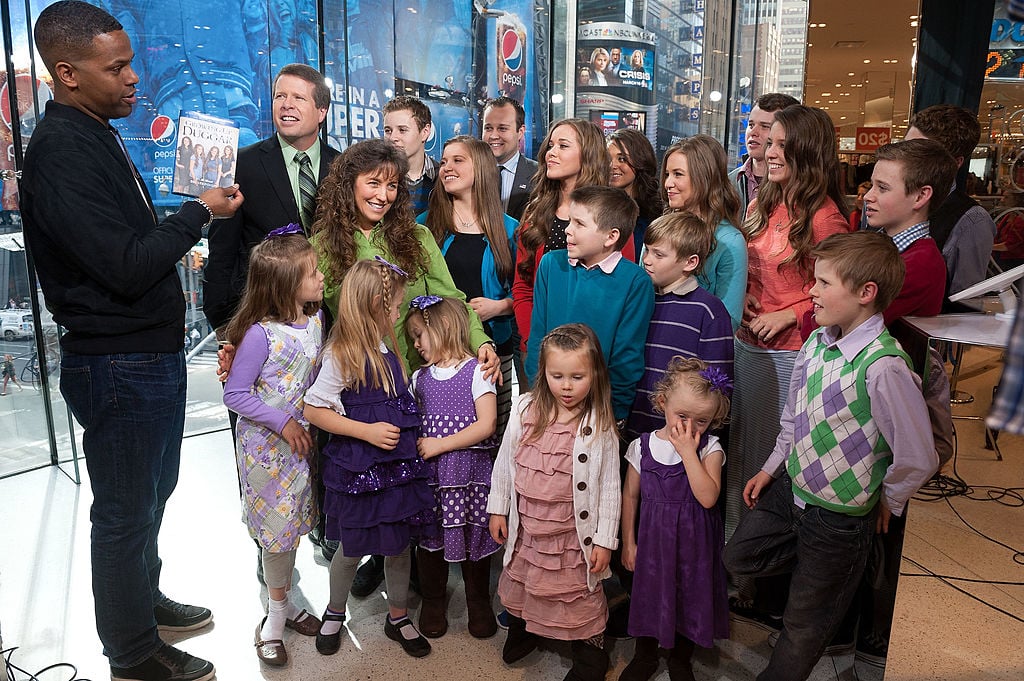 Jason: Duggar watchers also think that Jason, who just turned 19, could be getting hitched in the near future. He's already gotten involved in flipping homes for profit (Duggar men need to show they're financially stable before they settle down and start a family.) And some fans think he's already courting Lauren Caldwell, the younger sibling of his sister-in-law Kendra, who is married to his big brother Joseph.

After Jason, there are three more boys at home, 17-year-old James, 16-year-old Justin, and 14-year-old Jackson. The youngest four Duggars are all girls: 13-year-old Johannah, 11-year-old Jennifer, 10-year-old Jordyn-Grace, and 9-year-old Josie.

Where do the other Duggars live?
When a Duggar does leave home, they often don't go very far. Oldest son Josh and his wife Anna lived in Washington, D.C., for a time, but they returned to Arkansas following his molestation and infidelity scandal. These days, they live about 20 minutes from Jim Bob and Michelle.

Jill and husband Derick Dillard stayed in Arkansas after they married in 2014, and recently announced they were building a house so they could be even closer to her family. Jessa and Ben Seewald also live in Arkansas, as do most of the other married Duggars.

But there's one Duggar who wasn't content to stay in Arkansas. When Jinger married Jeremy Vuolo in 2016, she moved to Laredo, Texas, where her husband worked as a pastor. Now, the couple is moving even farther away. They announced in March that they'll be relocating to Los Angeles so Jeremy can finish his graduate studies at the Master's Seminary.
Check out The Cheat Sheet on Facebook!