Which Food Network Chef Has the Highest Net Worth?
Food Network has produced plenty of succesful, high-profile chefs through the years. Some have been more successful than others.
Food Network has seen dozens of high-profile chefs step into the popular channel. From all-time greats such as Emeril Lagasse to 21st century faces such as Molly Yeh, there are plenty of chefs to dote on. But which Food Network chef has the highest all-time net worth?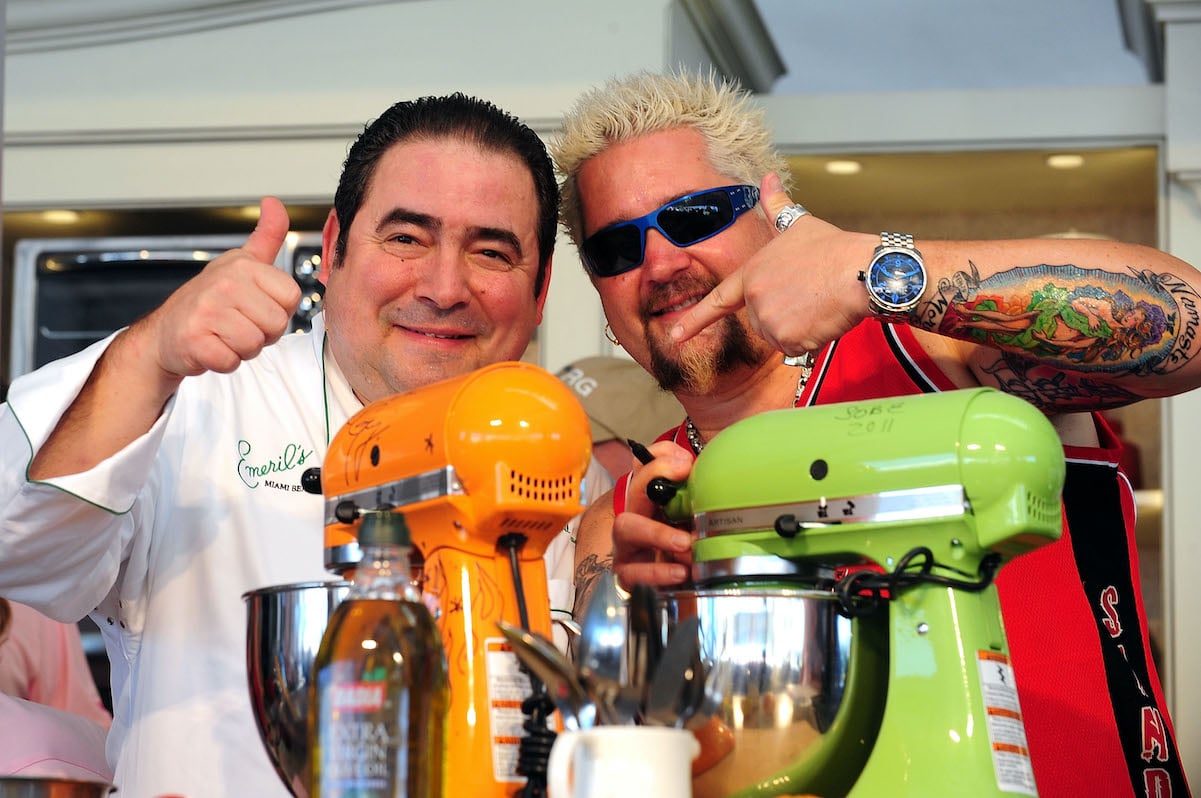 Paula Deen: $16 million
Paula's Home Cooking premiered on the network back in 2002; Deen had made a few guest appearances on Food Network before that. The show was a hit, and it led to two spinoffs: Paula's Party and Paula's Best Dishes.
In 2013, Deen admitted to using racial slurs in a social media post; Food Network subsequently decided not to renew her contract.
Guy Fieri: $25 million
Guy Fieri is best known as the host of longtime Food Network show Diners, Drive-Ins, and Dives. But his time on that hit show has led to several spinoffs, including Guy's Big Bite, Guy's Grocery Games, and Guy's Ranch Kitchen. His bleached hair and flame shirts have helped him build a Food Network empire.
Giada De Laurentiis: $30 million
Italian-born Giada De Laurentiis loves showcasing her heritage on her show, Giada At Home. De Laurentiis has even taken viewers back to Italy a time or two, where she's shown off her roots and her traditional family meals. De Laurentiis has also appeared as a guest host on Food Network shows such as Beat Bobby Flay.
Ina Garten: $50 million
Ina Garten started out in a job at the White House, but the on-a-whim purchase of her specialty foods store in the Hamptons eventually led her a Food Network show. Garten has been hosting Barefoot Contessa since 2003. She's also written a dozen cookbooks, which have certainly helped her amass such a high net worth.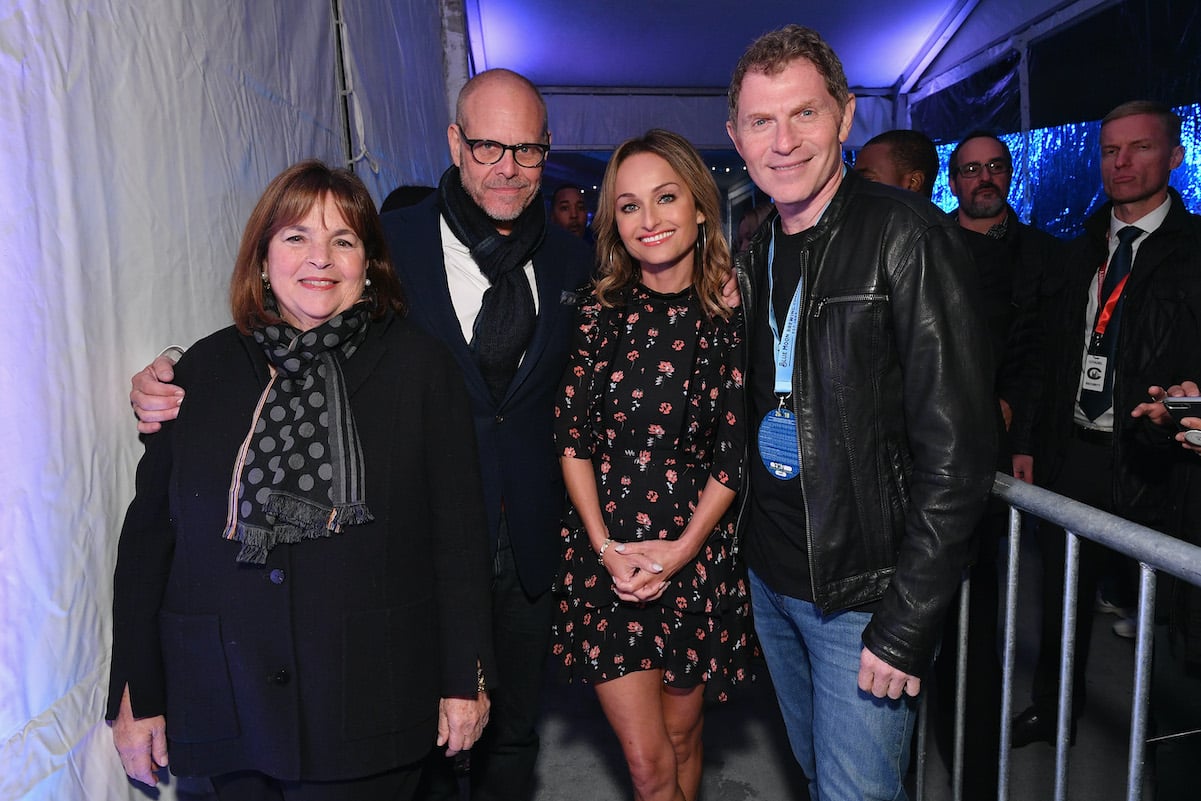 Ree Drummond: $50 million
Ree Drummond's blog about being a stay-at-home mom quickly turned her into a Food Network star. Drummond, who is married to one of the wealthiest landowners in the country (Ladd Drummond's net worth is a different story) now cooks at home on her ranch as The Pioneer Woman. Drummond gives fans a glimpse into what it's like raising four children on an Oklahoma farm. 
Bobby Flay: $60 million
Chef Bobby Flay loves taking down the competition. These days, he's best known for his show Beat Bobby Flay, but he also has various restaurants around the country and is one of the few Food Network chefs with a culinary degree. (Flay graduated from the French Culinary Institute.)
Emeril Lagasse: $70 million
Known commonly as just Emeril, this chef was arguably the most well-known on Food Network at the start of the 21st century. Lagasse's shows, Emeril Live and Essence of Emeril, ran on Food Network for 10 years each, making Lagasse one of the most famed television chefs of his time.
Rachael Ray: $100 million
Celebrity chef Rachael Ray is best known on Food Network for her show 30 Minute Meals, though she also had several spinoff shows. $40 a Day and Rachael vs. Guy: Celebrity Cook-Off. As of 2020, Ray was still filming episodes of 30 Minute Meals for Food Network, though she now spends most of her time filming her daytime talk show, Rachael Ray.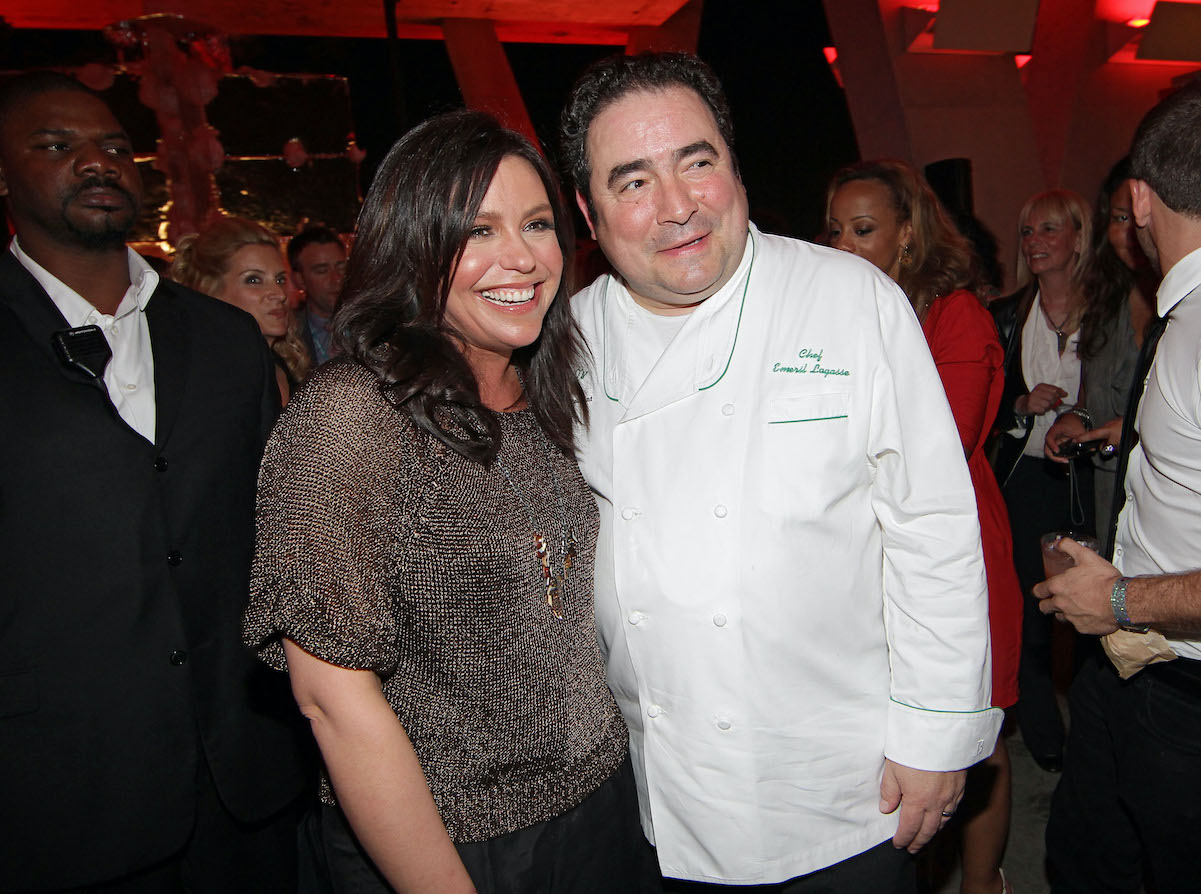 Trisha Yearwood: $100 million
Country singer turned Food Network star Trisha Yearwood might have the highest net worth on the list, but her music career certainly gave her a boost. Yearwood hosts Trisha's Southern Kitchen on the Food Network, and her likeable personality has helped her grow her reputation on the channel. Yearwood is married to singer Garth Brooks, and together they're worth an estimated $400 million.