Which Kardashian-Jenner Sister Co-Parents Best With Their Ex?
Which Kardashian-Jenner sister has mastered co-parenting with their children's father and now others want to know how they do it.
When Kim Kardashian West filed for divorce from Kanye West in February 2021 she requested joint custody of their four children North, Saint, Chicago, and Psalm. Two months later, the rapper responded and followed suit by requesting joint custody as well. Now, the two are navigating the world of co-parenting. Multiple reports claim that there isn't much communication between them though after West changed his numbers and his estranged wife can only get in touch with him via his security team. It's also been reported that the hip-hop artist goes to see his kids when he knows Kim isn't there.
The KKW Beauty mogul's sisters have also had to co-parent their children with their exes over the years. Here's what the siblings have said about that and which sister fans actually ask for co-parenting tips.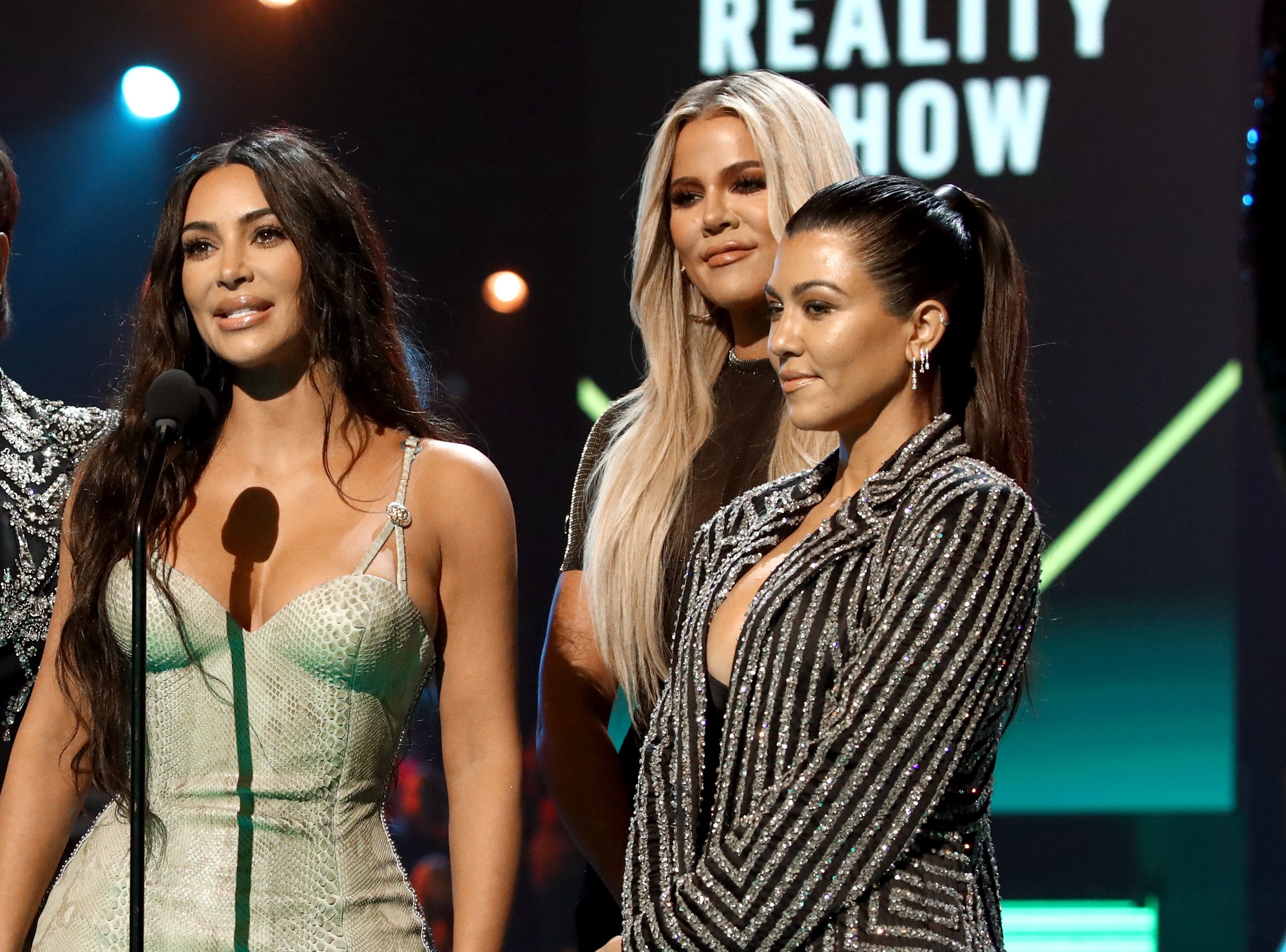 Khloé Kardashian and Tristan Thompson
On April 12, 2018, Khloé Kardashian and NBA player Tristian Thompson became parents to daughter True Thompson. However, things got rocky between them so they split and had to co-parent, which is something the Revenge Body host did not find easy at first.
"It's one of the hardest things I've ever done," she said on the Ellen DeGeneres Show in 2020. "Because you have your own personal feelings, but when you can put those aside and you just put your child first — it sounds great when you're all in love and everything, [but] when you go through something, it's such a challenge."
In 2021, Khloé spoke to Drew Barrymore about putting in the effort with Thompson for True. "Of course, there are days that are definitely more trying, bumpy and turbulent but you never speak poorly about someone that you have a child with or even an ex at all, like at some point you chose to be in that relationship and at some point, there was love and respect so why can't we at least find a common ground somewhere," she explained.
Kylie Jenner and Travis Scott
Kylie Jenner and Travis Scott welcomed their daughter, Stormi Webster, on Feb. 1, 2018. The Kylie Cosmetics founder hasn't talked a lot about co-parenting with Stormi's father but did make it clear that even if they can't make their relationship work they will remain good friends for their daughter's sake.
"Travis and I are on great terms and our main focus right now is Stormi!!" Jenner tweeted in October 2019. "Our friendship and our daughter is priority."
In 2020, Jenner told Harper's Bazaar that she and Scott were "like BFFs" adding, "We both love Stormi and want what's best for her. We stay connected and coordinated."
Kourtney Kardashian and Scott Disick
While Jenner and her baby's dad seem to have the whole co-parenting thing down now, Kourtney Kardashian and Scott Disick have been at it even longer and have mastered successful co-parenting with their three kids Mason, Reign, and Penelope. In fact, Khloé admitted that she turns to her big sis sometimes for tips, and so do fans.
Kourtney took to her website Poosh in 2019 to share just how they do it. She and Disick discussed "the most challenging times we've faced as co-parents, how we learned to communicate and set boundaries, and how we make sure [the kids] have the right values."
Disick previously opened up to Us Weekly about their co-parenting as well saying: "Just because their mother and I couldn't make it as a perfect, romantic couple shouldn't have anything to do with the kids. They don't deserve our mistakes, so we figured out a way. We still need to be as honest and as good to each other as if we were together. Let's raise these children together and that's it."