Which 'Love & Hip Hop' Franchise Did Megan Thee Stallion Audition For?
'Love & Hip Hop' released Megan Thee Stallion's audition tape for the reality series. Stallion more than likely tried out for 'Love & Hip Hop's' Houston franchise.
Megan Thee Stallion continues her reign as one of the most in-demand female rappers in the game. The certified "Hot Girl" burst onto the music scene as the first female rapper signed to an independent record label out of her hometown of Houston, Texas. Ironically, Stallion once looked to Love & Hip Hop as a way to jumpstart her career.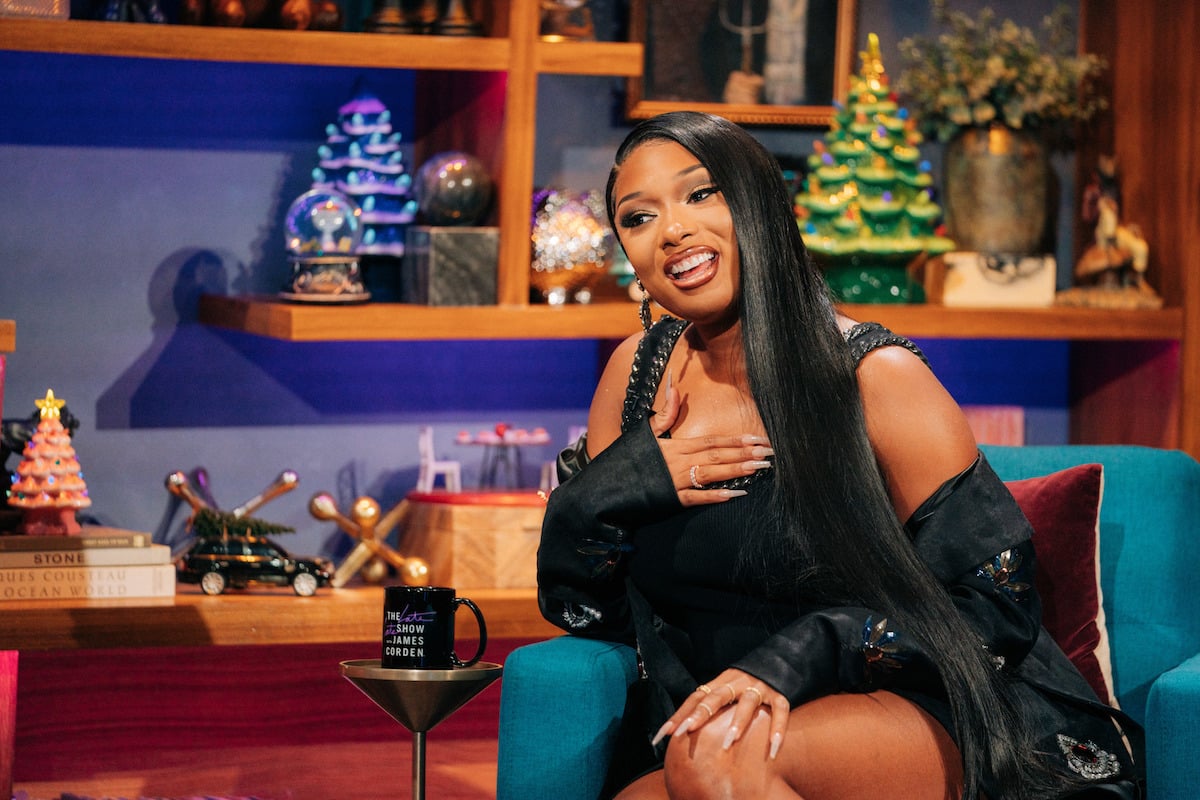 'Love & Hip Hop' releases Megan Thee Stallion's audition tape
On Jan. 12, an unreleased audition tape of Stallion for the popular VH1 reality series was posted to the show's official Twitter account. The caption reads, "Did y'all know @theestallion was ALMOST a Love and Hip Hop alum? Would you have liked to have had a Hot Girl SEASON?"
Throughout the nearly one minute clip, Stallion makes her case for why she should be cast. 
"It's Megan Thee Stallion, aka Young Tina Snow, aka the H-Town Hottie. I'm from Houston Texas, and I'm just the best female rapper that's popping right now," she says. "And on top of that, I'm a full-time college student, okay."
Related: Megan Thee Stallion's "Savage Challenge" and All The Celebrities Who've Done It
Stallion goes on to detail how she comes from H-Town rap royalty, considering her own mother was hot on the mic. But, her mom was not initially convinced about her daughter's talent. "Megan Thee Stallion is just gonna become that household name," she told her mother at the time. "When you're talking about those popping rappers, I'm going to be in that conversation."
Megan The Stallion most likely auditioned for the reported Houston franchise of 'Love & Hip Hop'
It's unclear when Stallion's audition tape was submitted but she more than likely applied as the franchise was once reportedly expanding to her hometown. According to Houston Press, the show reportedly began filming in 2016.
At the time, BET revealed the star-studded Houston cast, which included L&HH: New York alum Jhonni Blaze, Basketball Wives star Mehgan James, rapper/producers J. Prince Jr. and the Sauce Twins, professional boxers the Charlo Twins, singer Just Brittany, promoter Lil Keith, and DJ Eric. Stallion was not chosen for whatever reason.
Related: Megan Thee Stallion Predicted She Would Be a 'Household Name' in Her 'Love & Hip-Hop' Audition Tape
Unfortunately, the show was put on hold indefinitely due to concerns for the crew's safety. Several production shoots were shut down due to cast violence, as well as alleged shootings from locals. 
Per The Inquisitir, an event held for Blaze's birthday was the cause of an interruption in production. Reports allege that Blaze was in a club when a fight broke out between herself and another woman. At some point, a gun was allegedly drawn. 
Megan The Stallion's career takes off without the assistance of 'Love & Hip Hop'
Luckily for Stallion, her talent was enough to get her signed. Two years after her audition for the show, she was signed to former MLB star Car Crawford's record label 1501 Certified Entertainment. Crawford saw Stallion as the artist to take the label to new heights and she was the first female rapper signed to the crew.
Her career has since taken off, releasing three music projects within a year – Fever, Suga, and her debut studio album Good News – all of which peaked in the top 10 of the Billboard 200.
Stallion even teamed up with Love & Hip Hop alumnus Cardi B for the 2020 smash duet WAP.