Which MCU Characters Will Fill Captain America's Shoes Moving Forward?
At the end of Avengers: Endgame, Steve Rogers chose to get stuck in the past, and he lives a life filled with love alongside Peggy Carter. Yet, in the present Marvel Cinematic Universe timeline, he is an older man. He has passed the shield onto his trusted friend Sam Wilson. 
In Falcon and the Winter Soldier, Wilson will do his best to live up to his predecessor's expectations. No one is as righteous and as morally upstanding as Rogers, yet with Wilson set to take over, the responsibility has fallen into competent hands. However, Wilson is not the only character destined to fill Rogers' shoes — reminding fans of the legacy the character has imprinted on the MCU. Wilson is just one of the several characters destined to try and live up to the OG Cap.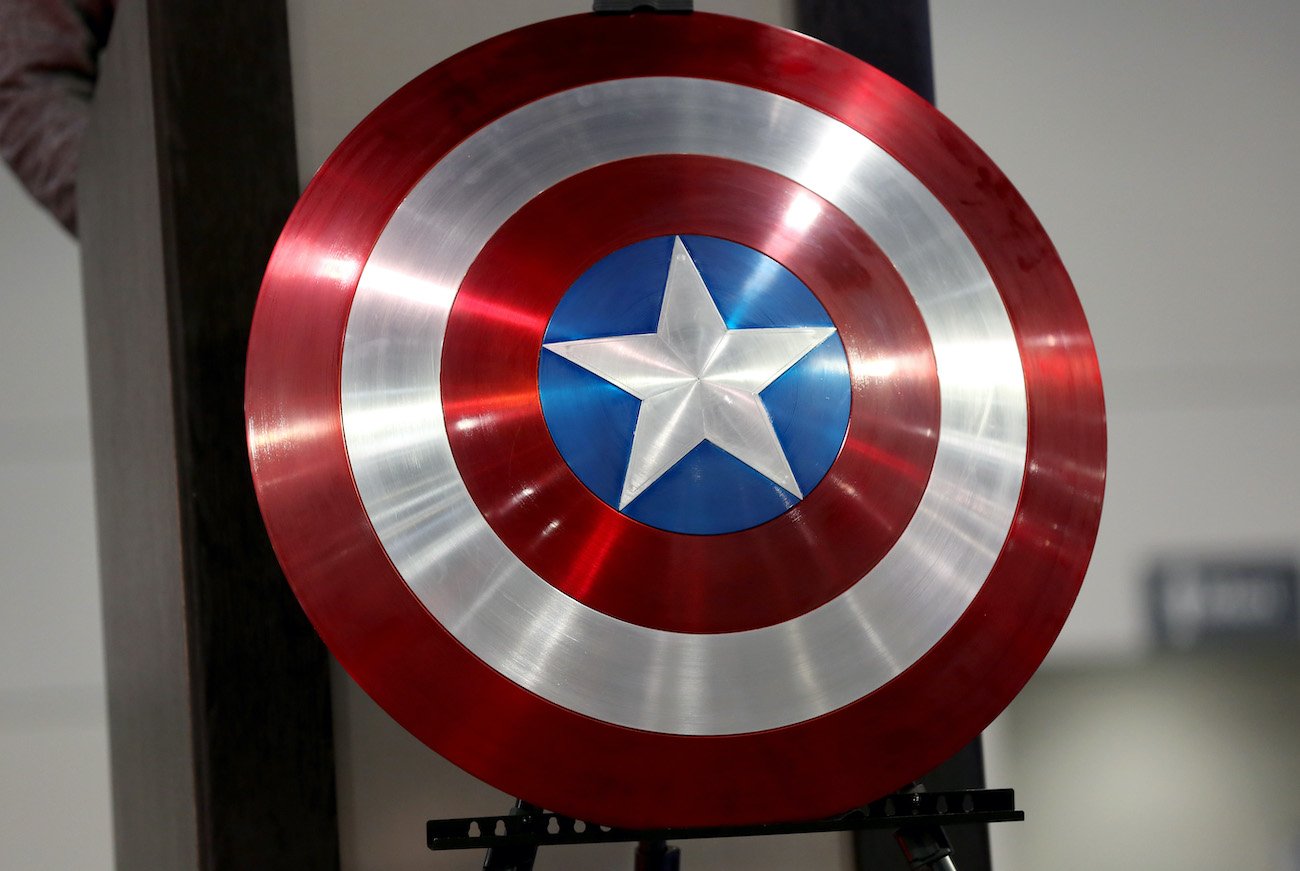 1. Falcon / Sam Wilson
Based on the fallout of Endgame, Wilson is bound to fill Rogers' shoes; he will come to fight with the shield in hand; meaning, his approach to combat may come to emulate Rogers' hand-to-hand style. The super soldier's blessing is no joke, and Wilson is not one who will take his newfound role lightly. Meaning, when difficult decisions come his way, the character will likely find himself asking, "What would Cap do?" 
RELATED: 'Falcon and the Winter Soldier' Casting Leak Teases a Surprising Connection to Hawkeye and 'Avengers: Endgame'
2. Sharon Carter may one day step in as Captain America 
Based on insider reports, Marvel Studios is looking to cast a female Captain America at some point down the line. And, considering fans are already familiar with Emily VanCamp's Sharon Carter, the character seems like a shoo-in for the part. She will also appear in Falcon and the Winter Soldier, which may lay the foundation for her ascension to a full-time superhero.
3. Bucky Barnes
Bucky Barnes has endured quite the journey on his way from pawn to patriot. Though he is now a superhero, he can be reckless at times, and he can make judgment calls that some would deem risky. 
RELATED: Meet Marvel's 'Young Avengers' — Who Could Reportedly All Be LGBTQ+
Moving forward, with his friend no longer present by his side, Barnes is destined to grow, mature, and adapt. It's likely that both he and Wilson will work together, confronting difficult subjects and villainous monsters with an altruistic and problem-solving Cap-like approach.
4. Is Patriot coming to the MCU?
If rumors surrounding a Young Avengers team in the MCU are credible, Patriot seems like a surefire bet. He is responsible for assembling the team in the comics, which could fall on an existing Avenger (Spidey). Yet, could the MCU do away with a pivotal member altogether? It's one thing to minimize the character's role, it's quite another to dismiss a young, Cap-like figure, responsible for adding a level of passion and nationalism the team needs.
The contemporary version of Patriot — Eli Bradley — is a young man with a family legacy spanning three generations of heroes. He is the grandson of the black Captain America, Isaiah Bradley, and rumor has it that Marvel wants a black Cap in the franchise; could this be the man they're thinking about?