Which Member of The LOX Has the Highest Net Worth?
The members of rap supergroup The LOX have left their mark on hip-hop for over two decades. Jadakiss, Styles P, and Sheek Louch each bring something different to the table, and they've each made names for themselves as solo artists.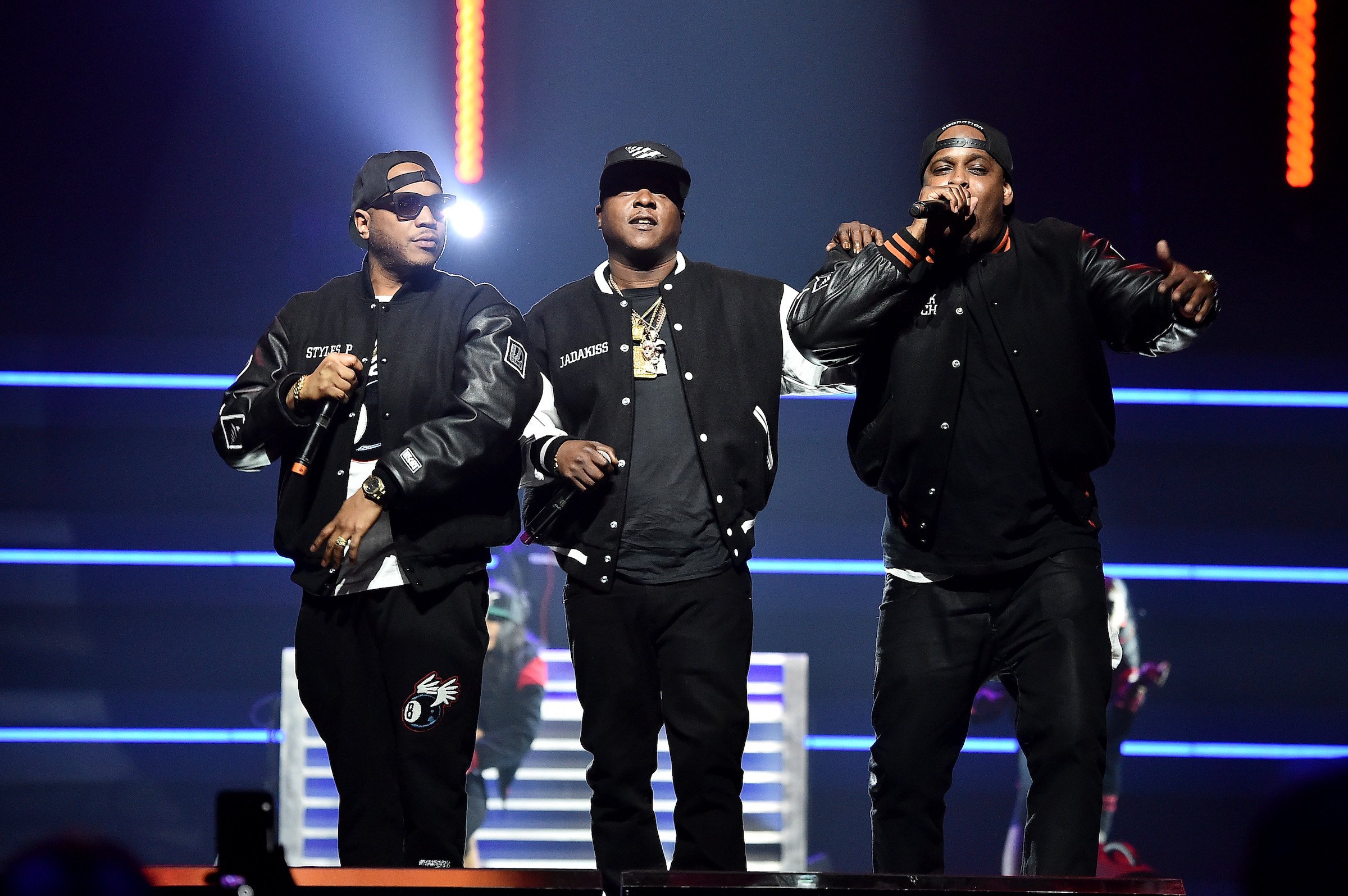 Jadakiss' net worth
Jadakiss launched his solo career in 2001 with his debut album Kiss Tha Game Goodbye, which featured popular guests such as DMX, Eve, Snoop Dogg, Nas, and Swizz Beatz. The album was certified gold and sold over 200,000 copies in its first week.
His follow-up album Kiss of Death was released in 2004. His single "Why?" became one of the year's biggest hits, spawning a remix featuring Styles P, Common, and Nas. "Why?" peaked at number 11 on the Billboard Hot 100 chart and remains Jadakiss' biggest hit to date, while another single from the record, "U Make Me Wanna" featuring Mariah Carey peaked at number 21.
According to WealthyGorilla, Jadakiss is worth approximately $6 million in 2021.
Styles P's net worth
Styles P released his first solo album, A Gangster and a Gentleman, in 2002. The album included the hit single "Good Times," which peaked at number 22 on the Billboard Hot 100 and was a radio hit throughout the year. In 2004, Styles P was featured on an alternate version of Akon's hit debut single, "Locked Up."
Styles P continued to work prolifically in the mid-2000s. In 2006, he released his second album, Time is Money, and his third LP Super Gangster (Extraordinary Gentleman) was released a year later. He continued to record and release mixtapes in the following years, and his 2011 album Master of Ceremonies kicked off a years-long streak of releasing albums every year. This included 2012's The World's Most Hardest MC Project, 2013's Float, 2014's Phantom and the Ghost, and 2015's A Wise Guy and a Wise Guy.
Since 2018, Styles P has released five albums, including 2021's Ghosting. He's also worked with other artists on collaborative albums, such as Talib Kweli for the 2017 project The Seven and 2018's Beloved with Dave East.
Styles P is also an author and business owner. He released his novel Invincible in 2010, and the following year, he opened up a juice bar in the Bronx called Juices for Life.
Styles P has expanded his footprint beyond just music, and his estimated net worth is reflective of that work. CelebrityNetWorth estimates Styles P to be worth $4 million today.
Sheek Louch's net worth
Sheek Louch was inspired to rap at the age of 12 by his friend Jason Phillips, who would later go on to be Jadakiss. Louch released his solo debut album Walk Witt Me in 2003, and like Styles P and Jadakiss' solo albums, it featured guest appearances from his LOX groupmates.
Louch continued to release solo albums throughout the 2000s. In 2012, he released the collaborative album Wu Block with Wu-Tang Clan member Ghostface Killah.
According to CelebrityNetWorth, Louch is worth approximately $3 million today.