Which 'NCIS' Actor's Departure Most Negatively Impacted the Series: Between Michael Weatherly, Cote de Pablo, and Pauley Perrette
Mark Harmon remains steadfast in his commitment to the series that turned him into a nationally recognized actor, yet, more importantly, into the man with a consistent schedule. However, other NCIS actors have come and gone — departing to explore new opportunities. Michael Weatherly now leads a hit show Bull; however, that ride may soon be coming to an end. Cote de Pablo has returned to NCIS but left to star in The Dovekeepers and The 33 alongside Antonio Banderas. Pauley Perrette now stars in the new CBS original Broke.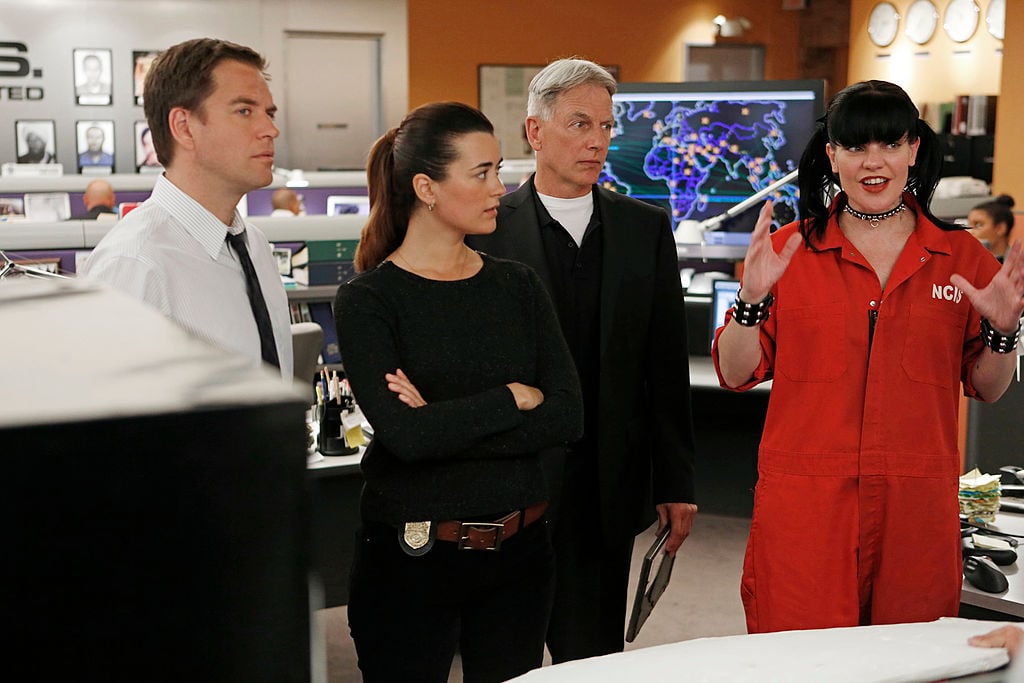 Cote de Pablo, Michael Weatherly, and Pauley Perrette's characters were integral to the show's success and vital to the various narrative arcs and interrelationships at play. However, some were, apparently, more important than others. The question is: whose exit most negatively impacted the series. In terms of ratings, one actor emerges triumphant. In terms of narrative disruption, another takes the gold. 
Michael Weatherly's exit from 'NCIS' led to the most drastic drop in ratings
NCIS' ratings have been steadily decreasing across time, which is normal for a show that has been on the air for sixteen seasons; however, the ratings are high enough to keep the show running, as it is still the number one scripted drama. However, when Michael Weatherly left NCIS, the show saw one of its most drastic drops ever between seasons. 
In Michael Weatherly's last season of NCIS, the show managed to maintain an average of 16.611 million viewers. Following his departure, the show dropped to an average of 14.619 million viewers, according to TV Series Finale. In short, the show lost nearly two million viewers between Michael Weatherly's last season and season 14. 
As for Cote de Pablo and Pauley Perrette, their departures may have impacted the series; however, the show saw drops more closely aligned with the norm associated with each passing season. 
Cote de Pablo last appeared in season 11, which ended with an average of 18.5 million viewers; season 12 maintained an average of 17.26 million viewers. Thus, the show lost slightly over a million viewers between the two seasons (on average).  As for Pauley Perrette, the show lost less than one million viewers between her last season and the following one.
In terms of ratings, it's easiest to argue that Michael Weatherly's departure most negatively impacted the show. However, Cote de Pablo's exit was likely more stressful on the writers.
Cote de Pablo's departure most negatively impacted the 'NCIS' narrative 
Though Cote de Pablo appeared in season eleven briefly, to close out her narrative arc, she did leave the writers a bit high and dry. And, their struggle was noted. Eleanor Bishop's character was introduced, and she is still being tweaked. 
Cote de Pablo's Ziva David was integral to the team. Boasting a slow-boiling romance with DiNozzo, a father-daughter dynamic with Gibbs, and a sibling-like relationship with McGee, Ziva had her hand in every pot.
Because de Pablo did not give much warning, the extent of Ziva's importance became very clear when she left. From introducing new characters to creating storylines for those close to her in a hurry, the show stumbled for a bit before finding its footing once again.