Which New Movies to Watch on Netflix in October 2021
Stepping into the fall, Netflix has a fresh lineup of original shows and movies to carry viewers through October and the rest of the season. While series such as On My Block and Seinfeld have fans excited about their upcoming releases on the streamer, there are several original films and a special royal family offering. For those in the mood for a feature-style presentation, queue up your watch list for these new arrivals.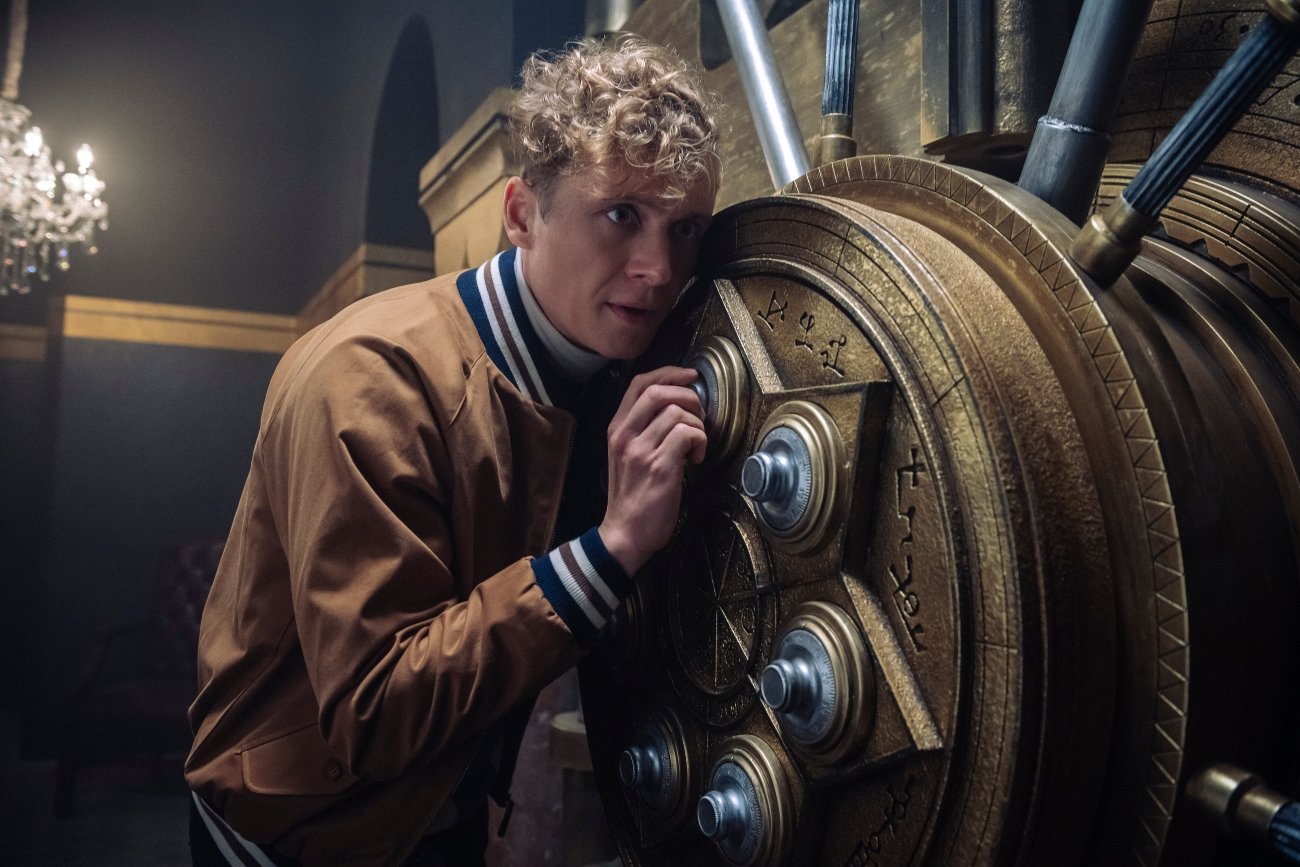 Oct. 1: 'The Guilty'
Jake Gyllenhaal stars a as a police dispatcher named Joe Baylor who is dedicated to helping a caller in peril. According to Netflix's logline, the entire movie spans just one morning and Baylor learns that "nothing is as it seems, and facing the truth is the only way out."
Director Antoine Fuqua worked from a van as the cast and crew filmed through the pandemic. Per The Verge, they used Zoom to communicate during production and weathered complicated COVID-19 procedures to shoot the movie. Even switching to a single room was harrowing. Stream The Guilty on Oct. 1.
Oct. 1: 'Diana: The Musical'
Sit back and watch the Broadway production, Diana: The Musical on the small screen. The filmed version of the popular stage play comes to Netflix in October. It features Jeanna de Waal as Diana, Judy Kaye as Queen Elizabeth, Roe Hartrampf as Prince Charles, and Erin Davie as Camilla Parker Bowles.
The special was shot in an empty theater during the pandemic with the infamous love affair at the center of the story. Viewers will see the revenge dress — and it comes with its own original song.
Oct. 6: 'There's Someone Inside Your House'
Shawn Levy and James Wan produced this horror flick about a young girl who moves to a small Nebraska town that's full of secrets. But a serial killer threatens to expose all the high school kids and their deeds unless they find him/her first. There's Someone Inside Your House is based on a novel and features Sydney Park in the lead role as Makani Young.
Oct 20: 'Night Teeth'
Former Disney Channel star Debby Ryan pops up as a certified vampire in Night Teeth. She and Lucy Fry go on a bloody nighttime joyride with their confused and frightened chauffeur, Benny, under their thumb.
Little do they know that he's part of monster hunter lineage with a history of protecting humans from bloodsuckers. "With sunrise fast approaching, Benny is forced to choose between fear and temptation if he wants to stay alive and save the City of Angels." Megan Fox also dons fangs in the horror comedy that drops just in time for Halloween.
Oct. 29: 'Army of Thieves'
Zack Snyder builds out his Army of the Dead universe with this prequel. Don't worry, there aren't any zombie hordes waiting to attack. Rather, it's about Dieter and his gang.
According to the film's logline, "small-town bank teller Dieter gets drawn into the adventure of a lifetime when a mysterious woman recruits him to join a crew of Interpol's most wanted criminals, attempting to heist a sequence of legendary, impossible-to-crack safes across Europe."