Which Of Megan Fox's Love Interests Is Worth More: Brian Austin Green Or Machine Gun Kelly?
Rumors of Megan Fox's split from husband, Brian Austin Green, have surfaced since she was seen out with rapper, Machine Gun Kelly. Who is worth more?
In the world of Hollywood, 10 years of marriage is huge. Transformers actress, Megan Fox, and BH90210 actor, Brian Austin Green, married after six years of on-again-off-again dating. Now, the couple may be headed for splitsville. Fox was recently spotted with rapper, Machine Gun Kelly (aka Colson Baker), possibly signaling the end of things with Green. Which of the two men is worth more?
Machine Gun Kelly blew up the charts with his 'rapid-fire' rap style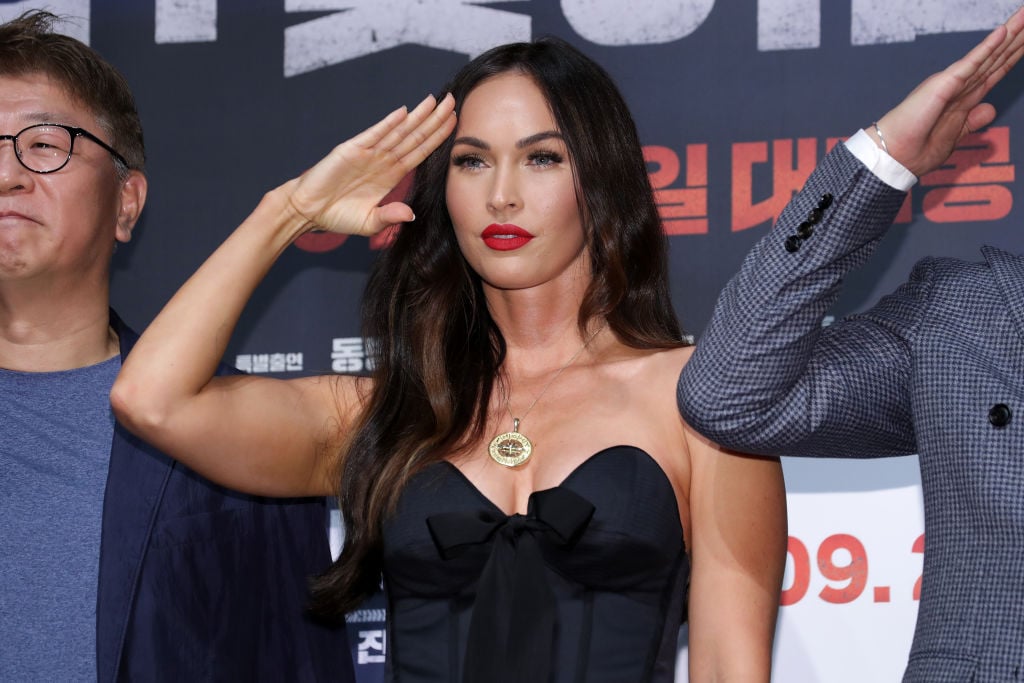 The rise of Machine Gun Kelly — Colson Baker — is a dramatic one. The rapper whose stage name references criminal George "Machine Gun Kelly" Barnes is known for his rapid-fire rap delivery.
The rapper recorded Stamp of Approval in 2006. The rapper performed in local venues such as Harlem's Apollo Theater and appeared on MTV2's Sucker Free Freestyle. In this time, Kelly created two other albums — Homecoming (2008) and 100 Words and Running (2010).
By 2011 — and after a lot of hustle — Sean "Diddy" Combs signed Kelly to Bad Boy Records. Lace Up released as Kelly worked to make a name for himself, quickly gaining the young rapper notoriety. By 2015, the studio album General Admission, along with a collaboration with pop singer, Camilla Cabello, pushed Kelly's name into the spotlight.
A while later, he developed a feud with Eminem, released another album, Hotel Diablo, and added a slew of acting credits to his resume. His IMDb page says he's in pre-production for the film, Punk. Kelly recently starred as Tommy Lee in The Dirt, and opposite Pete Davidson in Big Time Adolescence.
Brian Austin Green is a 1990s TV icon
Most know Brian Austin Green as David Silver from the 1990 drama series, Beverly Hills 90210. The Los Angeles, California actor developed an interest in music at a young age, thanks to his country-western artist father.
Green's first big TV role came as Brian Cunningham on Knots Landing for three years. Some other projects include Terminator: The Sarah Connor Chronicles, Smallville, and Desperate Housewives.
The actor married Fox in 2010. He previously had a son, Kassius Marcil-Green, with 90210 co-star, Vanessa Marcil. He has three other children with Fox, Noah Green, Bodhi Green, and Journey Green.
According to IMDb, Green's latest project, aside from the rebooted/canceled BH90210, was a 2019 project, Cross 3.
Which of Fox's love interests is worth more?
According to Celebrity Net Worth, Kelly is worth an estimated $10 million. His earnings come from multiple venues, including music, acting, modeling, and more.
Green is worth an estimated $10 million. The star has made the bulk of his money through TV and film. He has produced, directed, and provided the soundtrack for multiple projects.