Which 'Selling Sunset' Agent Stands to Make the Most Money on the Show?
Which 'Selling Sunset' agent could make the most in commissions?
Although Netflix's Selling Sunset follows the personal lives of seven agents, there's no denying that the reason they are in the real estate game is to make bank. One agent from The Oppenheim Group seems to be winning on the financial front.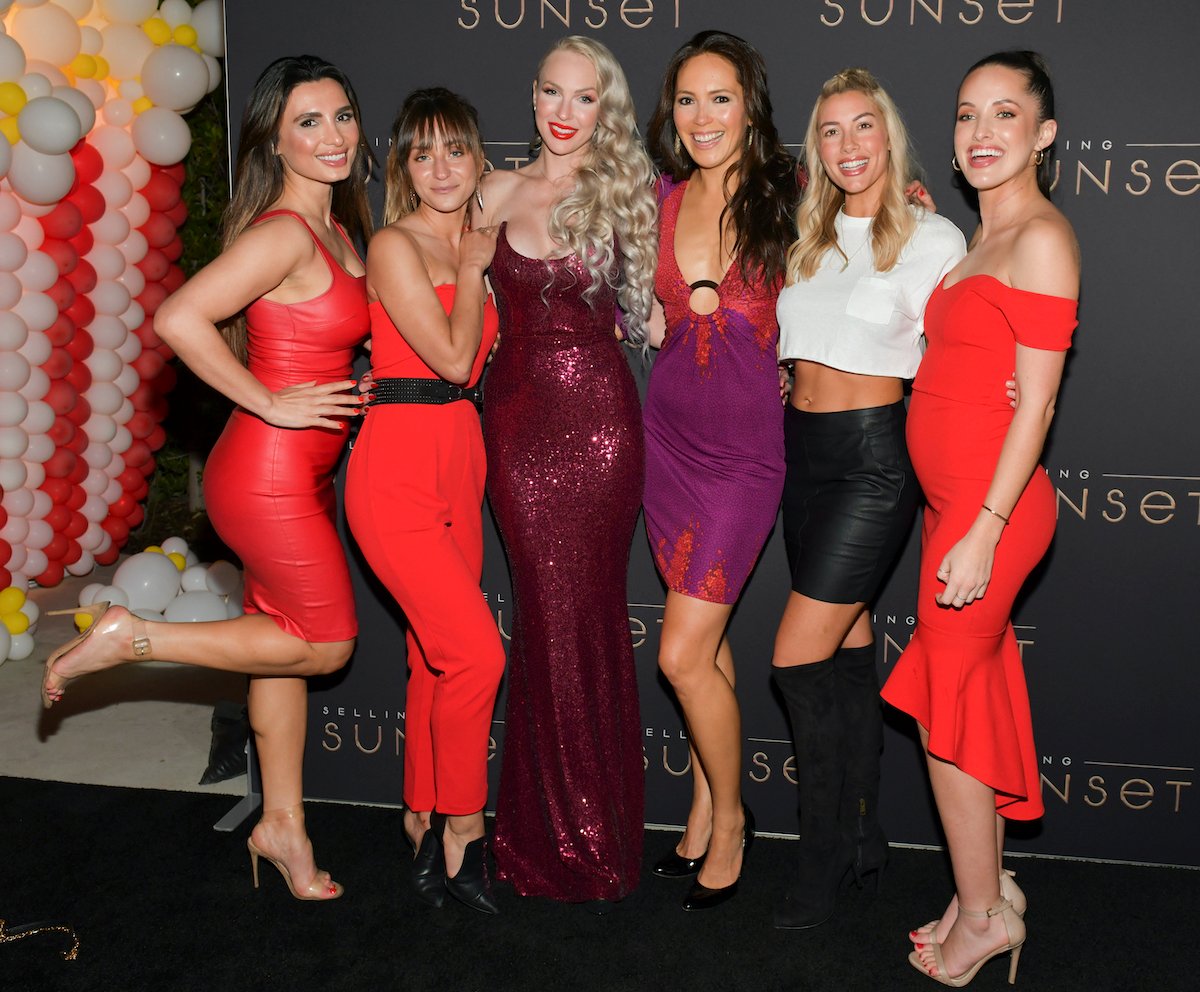 Davina Potratz currently stands to make the most commission at an estimated $2,250,000, according to Online Casinos. The team at Online Casinos analyzed the listings per agent and then calculated the estimated commission.
The numbers may not be exact, especially if the property has yet to sell, but they definitely demonstrate which agents are coming out on top and which ones may need to put in more hustle. In some scenarios, big financial wins just mean scoring that one big sale as in Potratz's case. She landed just one property for $75 million property on North Beverly Hills Drive.
Mary Fitzgerald could make millions in commissions
In addition to Potratz, Mary Fitzgerald may be the only other agent who may crest beyond $1 million in commissions. Online Casinos estimates that Fitzgerald could make about $1,124,250 based on about seven listings. They range from a home listed at $9,750,000 to a home for $3,200,000.
Beyond home sales, Fitzgerald finally married Romain Bonnet in October. The couple had a French-themed event in Los Angeles and the venue was one of Fitzgerald's listings, according to The Sun.
These agents are close on commissions but blocked on Instagram
Christine Quinn and Chrishell Stause are the only other agents who could bank more than $500,000 in commissions, but they are also at odds with each other. Quinn could make an estimated $932,400 in commissions based on about five listings. Meanwhile, Stause could bank about $539,670 from four properties.
While they've been successful in business, they haven't found success in their friendship. Stause blocked Quinn on Instagram when the women took their feud to social media. "I mean I've been blocked actually since season one," Quinn told Metro UK. 'I'm going to be totally honest, me and my assistant were being funny." 
"After all the drama went down, she was being horrible to me" Quinn added. "She was. I need to say it. So we just went through [Instagram] and we were liking mean comments. That's all.  And I didn't realize that she could see that! That was me being silly but that's it. It's not a big deal at all."
These agents are still making a mint
While they round out the bottom of The Oppenheim Group, three agents still stand to make a financial killing. Heather Young could generate an estimated $460,770 from her listings and Maya Vander could bring home $440,700. Amanza Smith is at the bottom of the list, but she could still make a respectable $247,500.
Young recently announced thrilling news that she is engaged to Tarek El Moussa from HGTV's Flip or Flop. Vander has also amassed quite a sweet portfolio, while at the same time raising two small children. She has since moved to Miami, Florida, and dished about season 3 with Page Six.
"I technically moved back [to Los Angeles] to film the show … and it's been challenging," she said. "First season I was flying every weekend back and forth. I was pregnant with my first baby and that was doable. Second season, I really lived in LA for a couple of months and my husband was doing the back and forth. Now I had second baby and I'm in Miami, I'm quarantined here. And I'm going to focus more on real estate in Miami and, you know, maybe discussing opportunities which you might see in Season 3. I don't know if they're going to show it or not, possibly even doing Oppenheim Group in Miami."
Selling Sunset season 3 premieres on Netflix on August 7.