Which Stars Besides G-Eazy Has Halsey Dated?
Halsey's relationship with G-Eazy garnered a lot of media attention, partially because it inspired her number-one hit single "Without Me." However, G-Eazy is not the only celebrity in Halsey's love life. From obscure Norwegian record producers to up-and-coming British rock stars, Halsey has quite the gallery of boyfriends.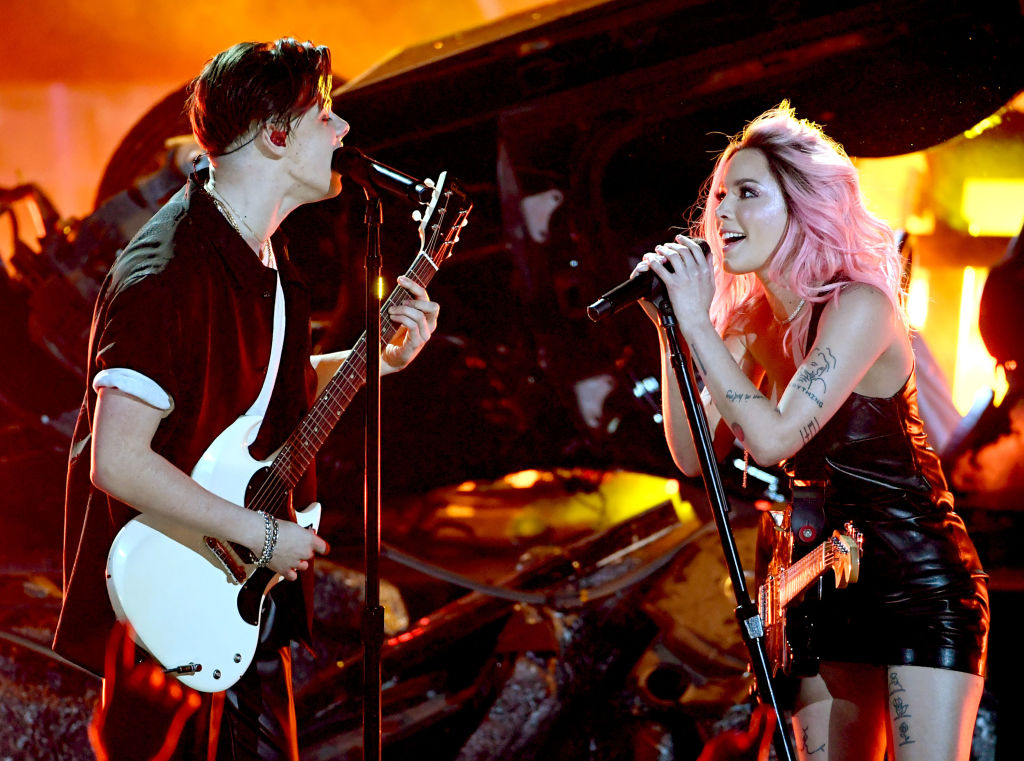 Lido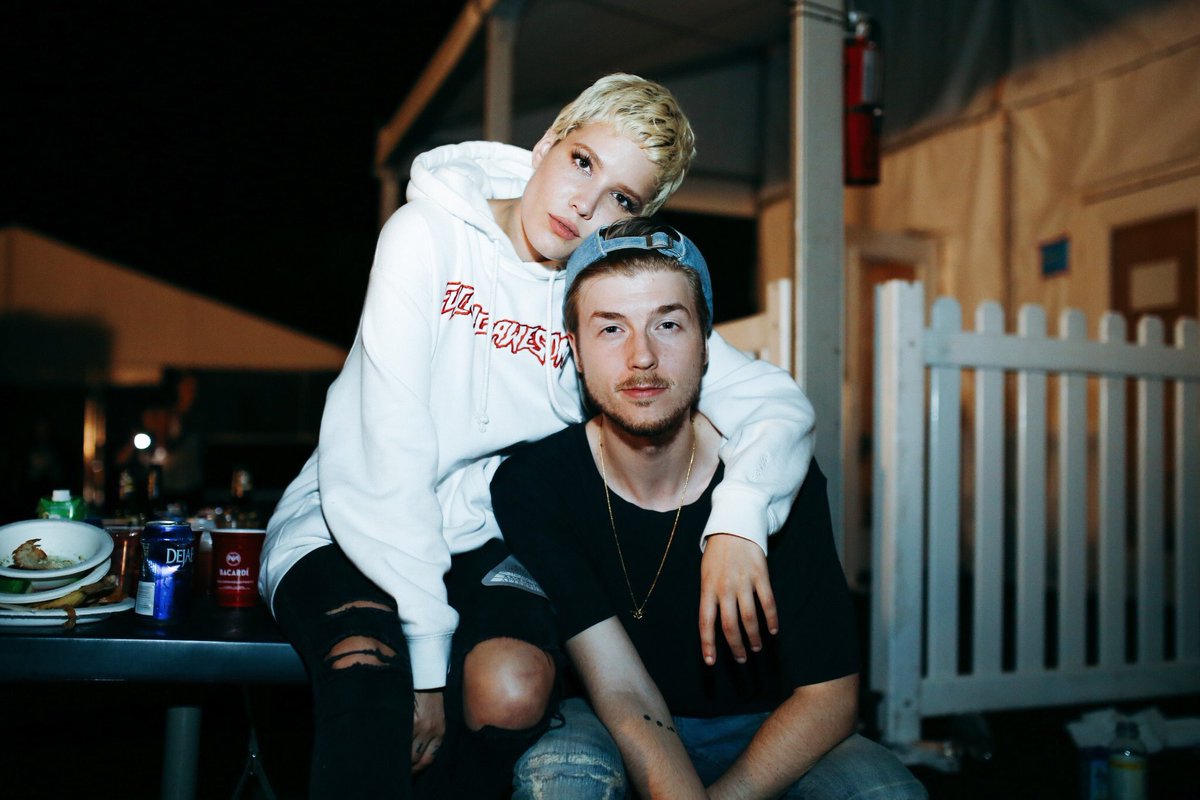 Believe it or not, there was a time when Halsey was an up-and-coming artist with no real industry clout. At that point, collaborating with a well-known producer like Max Martin was out of the question. To produce her debut album, Badlands, Halsey looked to the Norwegian producer Lido. Lido just so happened to be her boyfriend at the time.
The two dated on and off and eventually their relationship fizzled out. She felt that Lido wasn't able to "keep up"  with her new life and their relationship ended shortly before she began her ascent to the A- list. Yet,
Badlands wasn't the only Halsey record that Lido worked on;  he also did some of the production for her second album, Hopeless Fountain Kingdom.
In an interview with Dazed, Halsey compared Hopeless Fountain Kingdom to Lido's album, Everything, saying "In the first song on his album, my voice is in it. And on the first song on my album, his voice is in it. Were there moments when we were in the studio where we absolutely…hated each other? For sure. But also, working together kind of reminds you that from a human perspective, you care about this person more than what your romantic relationship indicated." Halsey also said that after the relationship ended, she began to act more like herself and stop repressing the aspects of her personality that Lido found obnoxious.

Yungblud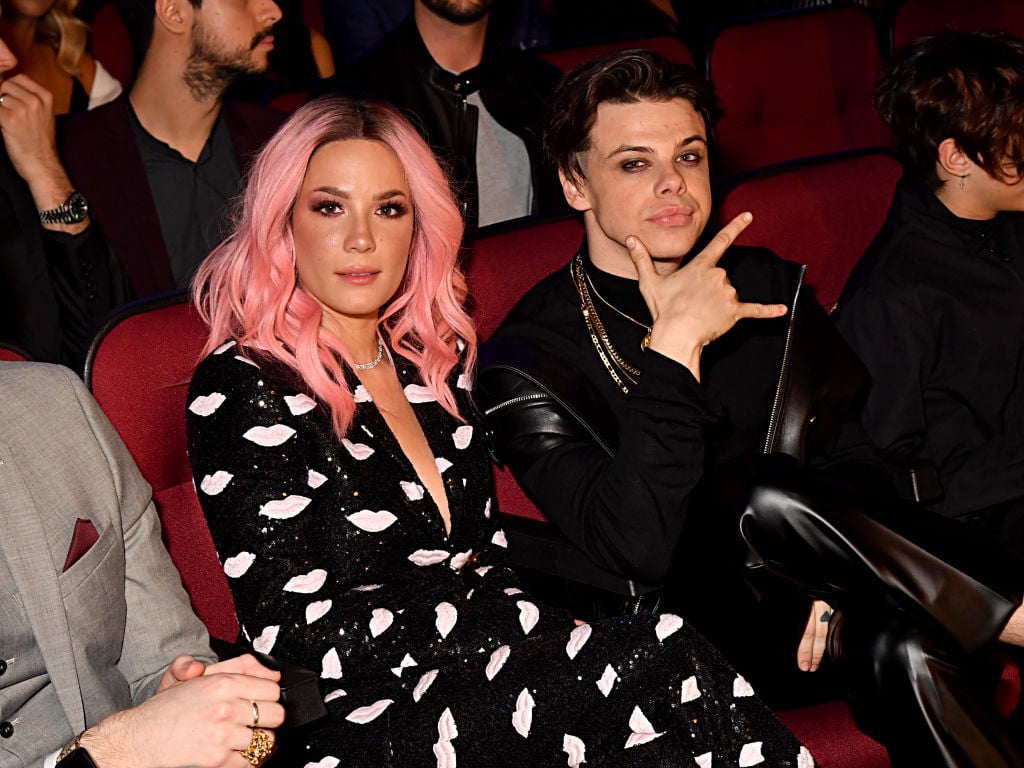 Between G-Eazy, Lido, and Yungblud, it would appear that Halsey has a type: musicians. Her third celebrity boyfriend, Yungblud, is a British rock singer. The two artists were first rumored to be in a relationship together when Halsey posted a picture of herself with Yungblud on her Instagram page. In a radio interview about the relationship, Halsey joked "I'm 24, he's 21, I'm a cougar, I get it." Halsey has said that everyone who meets her boyfriend has their life changed for the better.
While Halsey collaborated with Lido on both of her albums and with G-Eazy on the hit song "Him & I," she has also released a collaboration with Yungbloud entitled "11 Minutes" featuring rock star Travis Barker of the band Blink-182. Will this relationship lead to more musical collaborations between Yungblud and Halsey? Will it lead to another breakup anthem like "Without Me?" Or will the couple decide to keep their relationship off of the airwaves from now on? Only time will tell. One thing is for sure: despite being in the spotlight for a comparatively short amount of time, Halsey is beginning to give Taylor Swift a run for her money.