Which TV Show Has Won the Most Daytime Emmy Awards?
It's that time of year again: Emmy Awards season! With the 49th annual Daytime Emmy Awards airing on June 24, let's look at the show that's won the most Daytime Emmys as well as a brand-new arrival on the Emmy circuit this year. 
Sesame Street has won the most Daytime Emmy Awards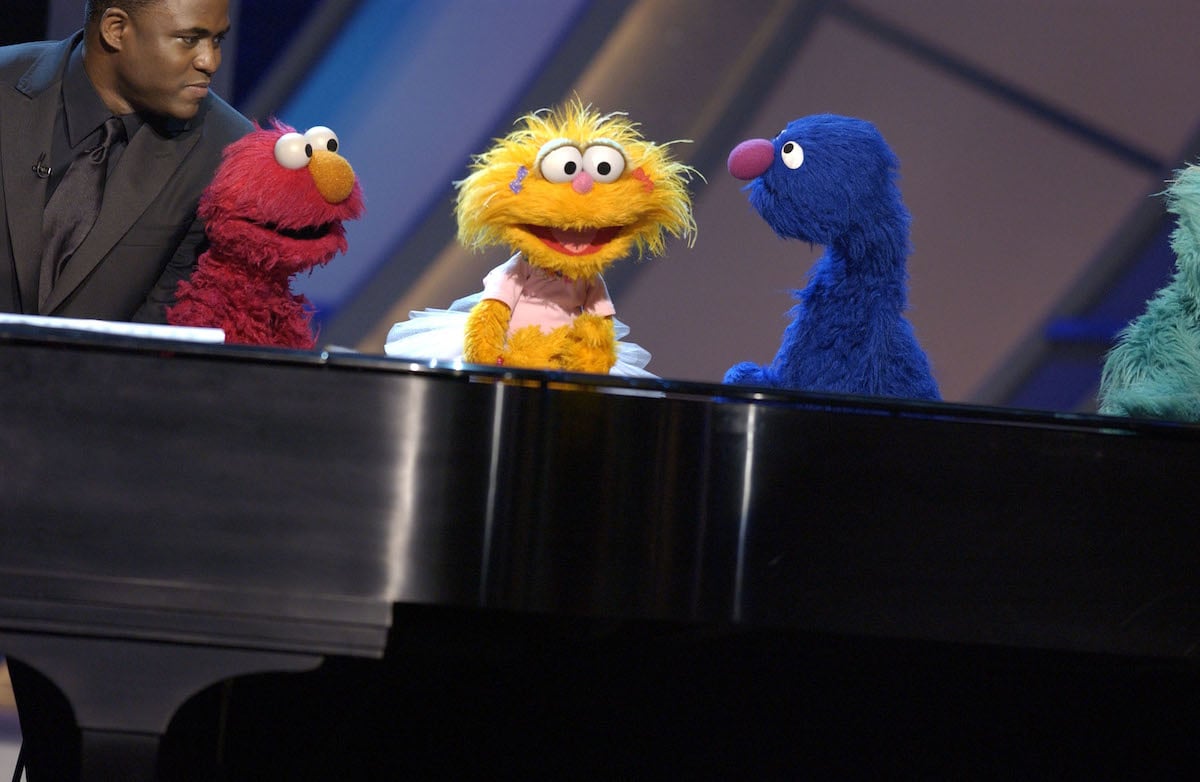 Since its debut on November 10, 1969, Sesame Street has been the shining star of children's programming. During that time, Guinness World Records reveals the series has won a staggering 122 Daytime Emmys since 1984. However, that number is a bit misleading. The Daytime Emmy Awards were founded in 1974. Between the years 1974 and 1984, Sesame Street won an additional 14 awards. 
Furthermore, before the Daytime Emmy Awards existed and the "Daytime" and "Primetime" Emmys became separate entities, viewers knew the Awards program simply as The Emmy Awards. As such, Sesame Street also won six Emmys between the years 1970 and 1973. This means that, all told, Sesame Street has won 142 Emmys, making it the biggest Daytime Emmy Award-winning show in history. 
Sesame Street's incredible impact on children's programming
Born from creator Joan Ganz Cooney's work with President Lyndon B. Johnson's Head Start program in 1965, Sesame Street has time and time again made significant subjects relatable for young minds. Though it is now (and has long been) considered some of the best content for kids, Sesame Street was met with some criticism and even banned in Mississippi when it first aired in 1969 due to its diversity. However, from the beginning, Sesame Street has been a champion for causes like human rights, health, inclusion, and racial justice.  
Sesame Street regularly uses a muppet, Julia, who is on the autism spectrum. The muppet Kami taught children they can be friends with people with HIV without catching the disease. Sesame Street also recently introduced its first Asian-American muppet. Homelessness, parental incarceration, and obesity include just a few examples of the types of issues covered by the show. Elmo was among the first celebrities to don a mask during the pandemic in a special Sesame Street Town Hall. 
In 2009, the same year Sesame Street received its Lifetime Achievement Award, President Barack Obama said, "Sesame Street has over the course of four decades managed to remain, at once relevant in changing times, timeless in the values that it instills in our children… The world is a better place for the world you create on 'Sesame Street,' a world that enriches our children's minds and hearts each and every day."
The new Children's & Family Emmy Awards for 2022
In November of 2021, reports Variety, the National Academy of Television Arts and Sciences announced a new Emmy Awards ceremony specifically for children's and family content beginning this year.
The ceremony will take place on Sunday, December 11. Host and executive producer of PBS' Reading Rainbow, LeVar Burton, is expected to receive the Lifetime Achievement Award as Sesame Street did in 2009.
RELATED: After 'Taken,' Liam Neeson Took His Talents to 'Sesame Street'