Who Are Jane Fonda's Children? How Old Are They?
Jane Fonda made quite a name for herself over the years. From her acting to her iconic fitness programming to her multiple marriages, fans and critics alike have always wondered what the star is up to. Now, we're curious about Jane Fonda's children. Does she have any kids — and if so, how old are they, and what is Jane Fonda's age now? Here's what we know.
Does Jane Fonda have kids?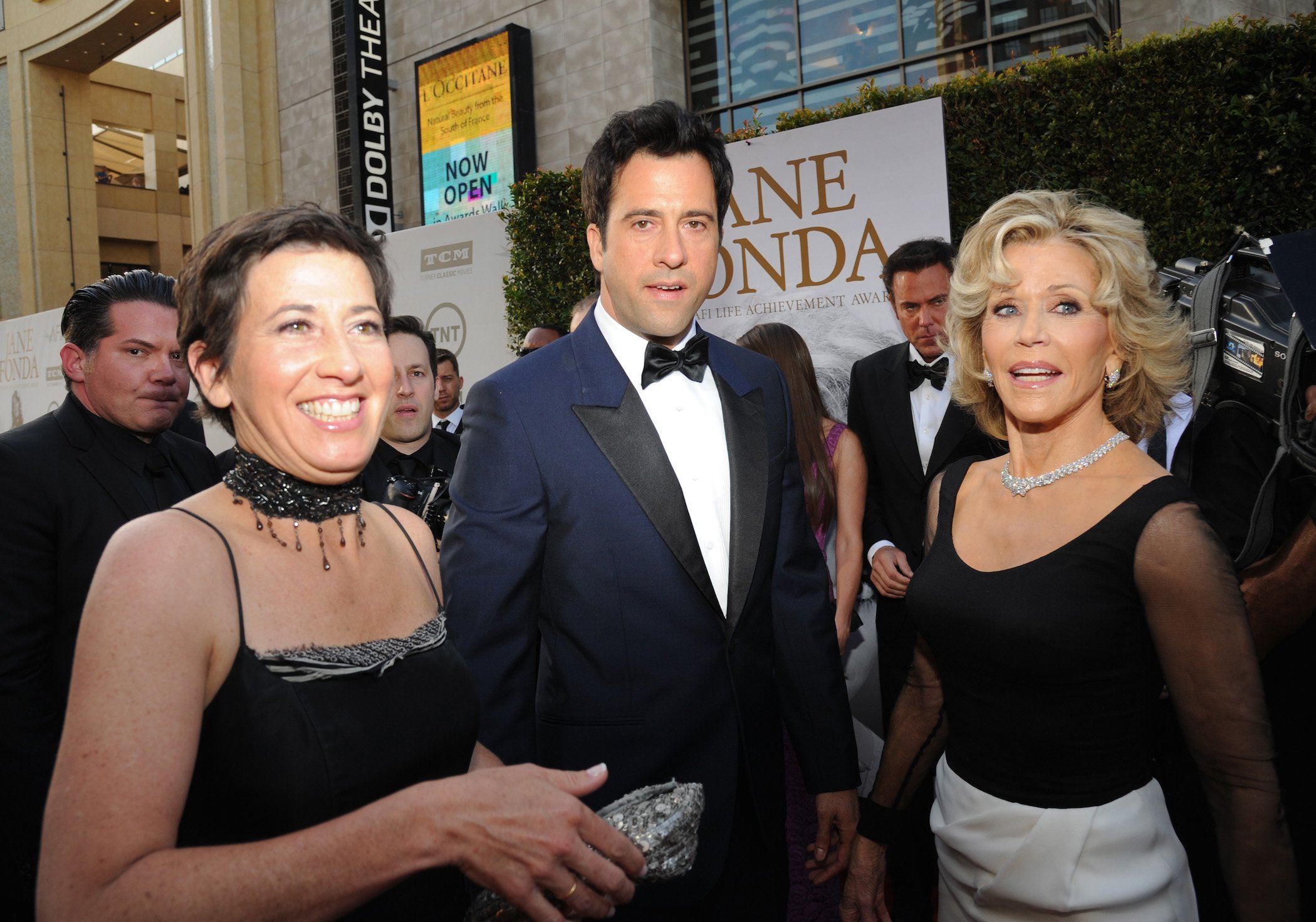 While everyone knows Fonda best for her work on the big and small screens, she has quite a fascinating personal life as well. So, who are Jane Fonda's children? It seems she has three, two biological and one adopted.
According to Closer Weekly, Fonda married her first husband, Roger Vadim, in 1965. While the two got divorced in 1973, they welcomed their daughter, Vanessa Vadim, in 1968.
After her first marriage, Fonda found herself in a relationship with Tom Hayden. The two tied the knot in 1973 and welcomed a son just six months after walking down the aisle. Their little boy, Troy Garity, is Fonda's second child and first son.
Finally, Fonda and Hayden made the call to adopt 10 years into their marriage. They adopted Mary Luana Williams in 1982 and Williams was already 14 years old when she joined Fonda's crew. Additionally, Williams explained in her memoir, The Lost Daughter, that Fonda offered her a place to live if she'd like to attend school.
"I had given up on myself and my grades at school suffered, but Jane's proposal renewed my interest in school," Williams wrote. "She threw a lifeline and I grabbed it."
What is Jane Fonda's age? How old are her children?
RELATED: This is Just a Reminder That Jane Fonda is 82-Years-Old
So, what is Jane Fonda's age today? She's 83 years old and still looks quite youthful. As for her kids, they're all grown up, too. Fonda's daughter, Vadim, is 52 years old. According to Amo Mama, Vadim and Fonda are quite close now — but that wasn't always the case. Fonda dealt with postpartum depression after the birth of her first daughter, which caused an early strain on their relationship.
"I just felt that I had failed—that nothing was turning out the way it was supposed to, not the birth, not the nursing, not my feelings for my child or (it seemed to me) hers for me," Fonda once expressed.
As for Garity, he's now 47 years old. Garity works in the film industry, and he explained on Behind the Velvet Rope that he felt nervous about getting into the industry because of his famous mom. "I guess the fact that my mother, and my grandfather, and my uncle, and my cousin, were all actors, it was an option for me," he said.
As for Williams, who is now 53, she went on a quest to reconnect with her birth parents. She shared the experience with Oprah.com.
Does Jane Fonda have any grandkids?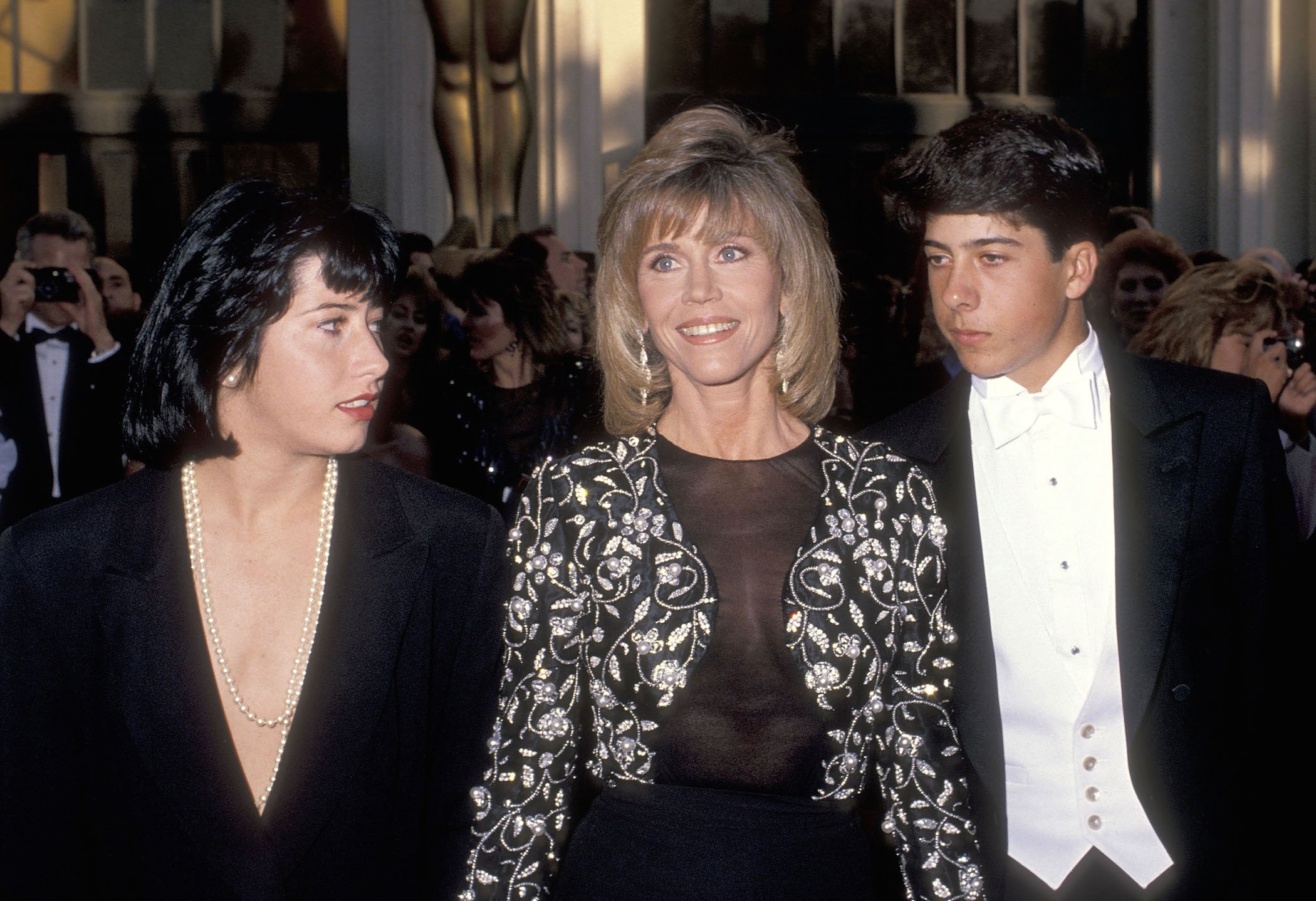 RELATED: Jane Fonda Doesn't Have Time or Interest in Romance
Do Jane Fonda's children have any children? It turns out they do. Vadim has two children of her own — Viva and Malcolm. And Fonda is more elated than ever to have grandchildren to care for.
"I don't think I was that good of a mother," Fonda shared with GRAND. "But I did always tell them the truth, and I hope they can always learn from my mistakes. That's what's so great about being a grandmother: It gives you a second chance."
What was Jane Fonda's age when she finally got grandkids? She was 62 when her daughter had her first child, and she's looking forward to even more if possible. She expressed to GRAND that she hoped her son and his wife would also have kids.
"When my first grandchild was born and I held him in my arms, I really understood intimacy. I felt a love I had never felt before," she added. "It broke me open, and I needed to be broken open."
Check out Showbiz Cheat Sheet on Facebook!