Who Are the 10 Richest 'Real Housewives' in 2021? There Is a New No 1!
ARTICLE HIGHLIGHTS
The 'Real Housewives' have WAY more money than fans may have thought
Some have made their own money, while some have married into wealth
When Lisa Vanderpump left 'RHOBH' it made room for a new No 1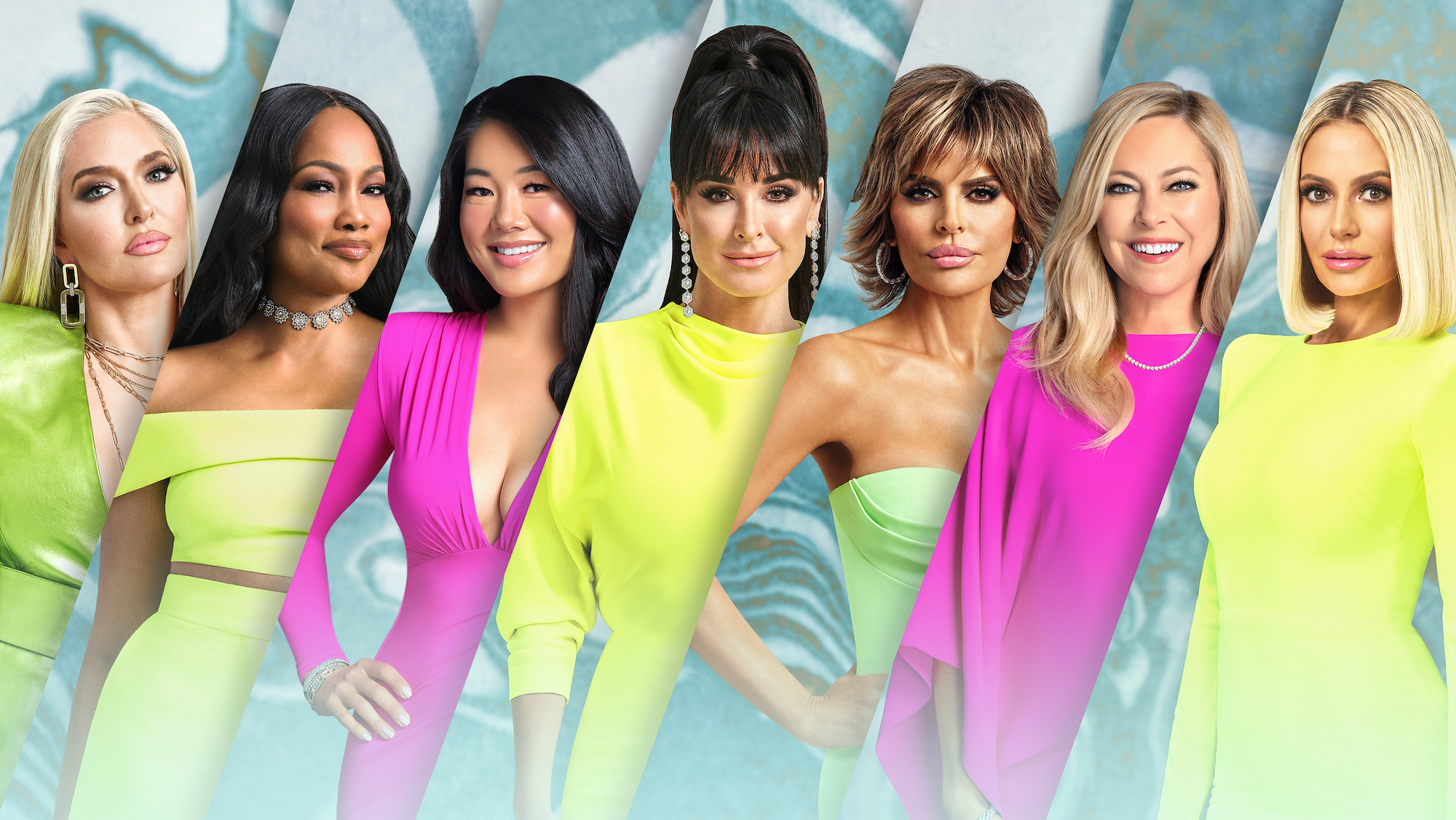 The Real Housewives franchise is known for its binge-worthy drama with stars that flaunt incredible wealth. Some of the ladies have earned their own money, while others have married into it.
But when it comes to the wealthiest women in the franchise, fans may be surprised to learn who cracks the top ten. Here is a list of the ten richest Real Housewives and how they earned their vast fortunes.
10. Ramona Singer — $18 million
Before she joined the cast of Real Housewives of New York, Ramona Singer earned a fashion degree and had a career in the fashion industry. She worked at Macy's, Calvin Klein, and French Connection. She's also had a number of business ventures, including her own retail shop, a skincare line, and a line of pinot grigio.
9. Shannon Beador — $20 million
Real Housewives of Orange County star Shannon Beador comes in at number nine with an estimated net worth of $20 million. According to Champagne and Shade, Beador made a good chunk of money from a successful business, as well as her salary from RHOC. Though most of her wealth came from her ex-husband, David Beador.
8. Luann de Lesseps — $25 million
The Real Housewives of New York star has had some rough times financially in recent years. But de Lesseps still has plenty of money in the bank. Despite dealing with a lawsuit and selling her $8 million home, de Lesseps has an estimated net worth of $25 million.
De Lesseps made her money by working as a model and a television host, writing books, and recording music. She's also touring her Countess and Friends cabaret show.
7. Kandi Burruss — $30 million
Years before Kandi got her peach, the Real Housewives of Atlanta star built her own fortune in the music industry. Her estimated net worth is $30 million after singing with the R&B group Xscape and writing for a number of different acts. Including TLC, Pink, and Destiny's Child.
6. Heather Dubrow — $40 million
Fancy Pants is back on Real Housewives of Orange County, and she is the richest OC cast member on the list. With an estimated net worth of $40 million. Dubrow has worked as an actress, starring in popular series like That's Life and Hawaii Five-0. She's also married to plastic surgeon Terry Dubrow, who has his own reality series, Botched.
5. Sutton Stracke — $50 million
Stracke just got her diamond this past season, and her net worth fits right in with the rest of the cast. For 16 years, Sutton was married to financier Christian Stracke, the managing director and global head of the credit research group at PIMCO. The Real Housewives of Beverly Hills star has a net worth of $50 million, but she didn't know the extent of her wealth until going through divorce proceedings in 2016.
4. Margaret Josephs — $50 million
Back in the 1990s, Margaret Josephs started her first fashion label, The Macbeth Collection. The Real Housewives of New Jersey star has been expanding her clothing empire ever since, and has amassed a fortune of $50 million. Her latest project is the book Caviar Dreams, Tuna Fish Budget: How to Survive in Business and Life.
3. Dorit Kemsley — $50 million
Dorit Kemsley also has a net worth of $50 million, thanks to her swimwear line and her husband Paul "PK" Kemsley's vast fortune. Together, the couple owns and operates the Nixxi Entertainment talent agency. Of course, the Real Housewives of Beverly Hills star also earns a massive salary from Bravo.
2. Kyle Richards — $100 million
Kyle Richards began her acting career when she was just six years old, working as a child actor on Little House on the Prairie. She started amassing her own fortune early in life, but she also comes from a very wealthy family.
The Real Housewives of Beverly Hills star has her own boutique line called Kyle Alene Too. Her husband also owns The Agency, a luxury real estate company. The Halloween Kills star is number two on the list with an estimated net worth of $100 million.
1. Kathy Hilton — $350 million
The only Real Housewives star who is wealthier than Kyle Richards is her oldest sister, Kathy Hilton. Now that she's joined the cast of Real Housewives of Beverly Hills as a friend of the show, Hilton is the new number one on our list with a net worth of $350 million.
Hilton married hotel and real estate mogul Rick Hilton in 1979. In the 80s and 90s, she ran her own gift and antique stores. And, she launched her own line on the QVC home shopping network. Other business ventures include a line of party dresses and a fragrance called "My Secret."
Of course, there is also her latest venture – the spec house she just put on the market for a cool $55 million.