Who Created Jennifer Lopez and Ben Affleck's Couple Moniker 'Bennifer'?
Jennifer Lopez and Ben Affleck became known as 'Bennifer' by the world. Here's who is claiming credit for it
Jennifer Lopez and Ben Affleck are reportedly dating, and the entire world is waiting and watching to see what happens next. Lopez, who broke up with longtime boyfriend Alex Rodriguez in early 2021, was spotted with Affleck mere days after reports of her split from Rodriguez.
While the new couple hasn't made any sort of statement regarding their relationship status, sources are opening up about what made the pair reconnect. One high-profile friend of Affleck, director Kevin Smith, has also talked about the romance between Affleck and Lopez, revealing that he is the one who originally came up with the well-known moniker "Bennifer." 
Jennifer Lopez and Ben Affleck first started dating in 2001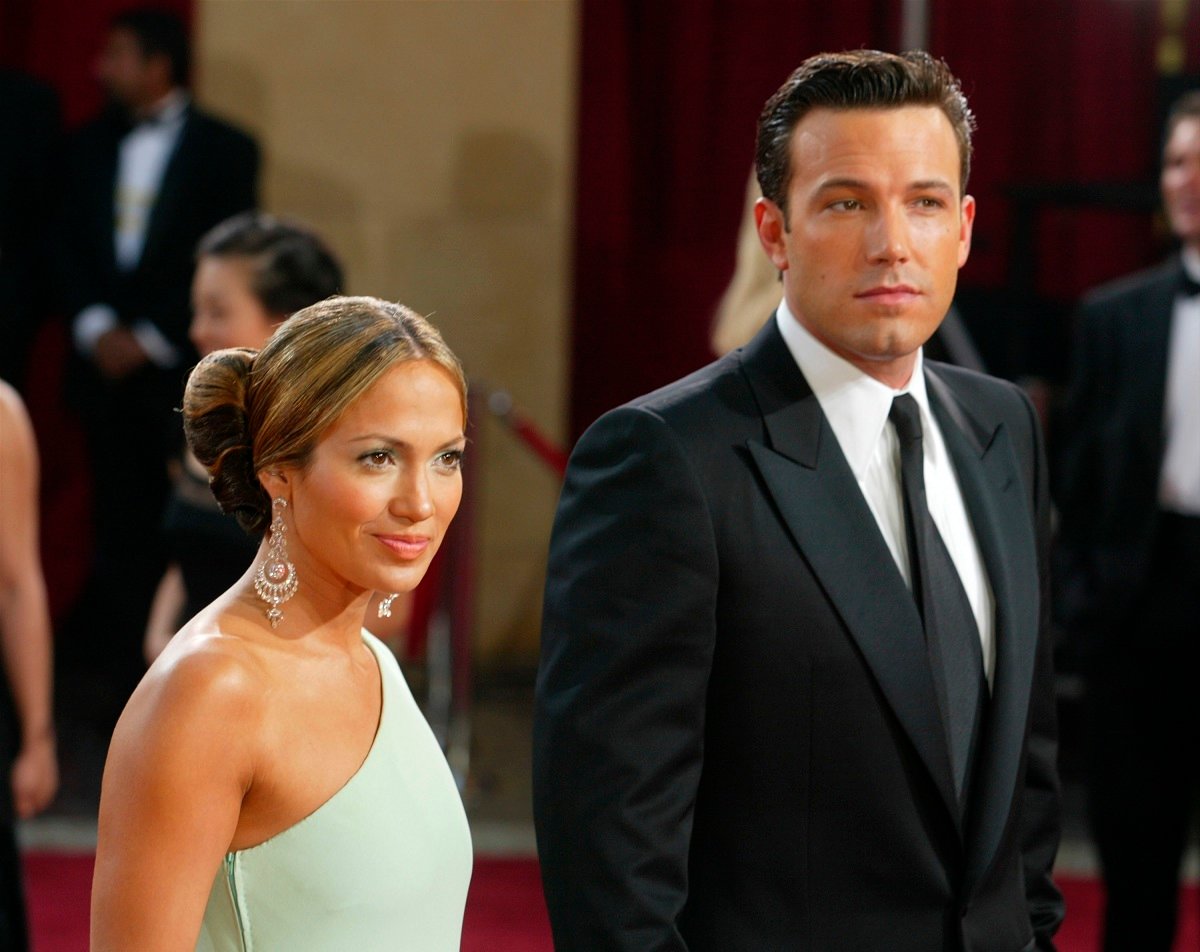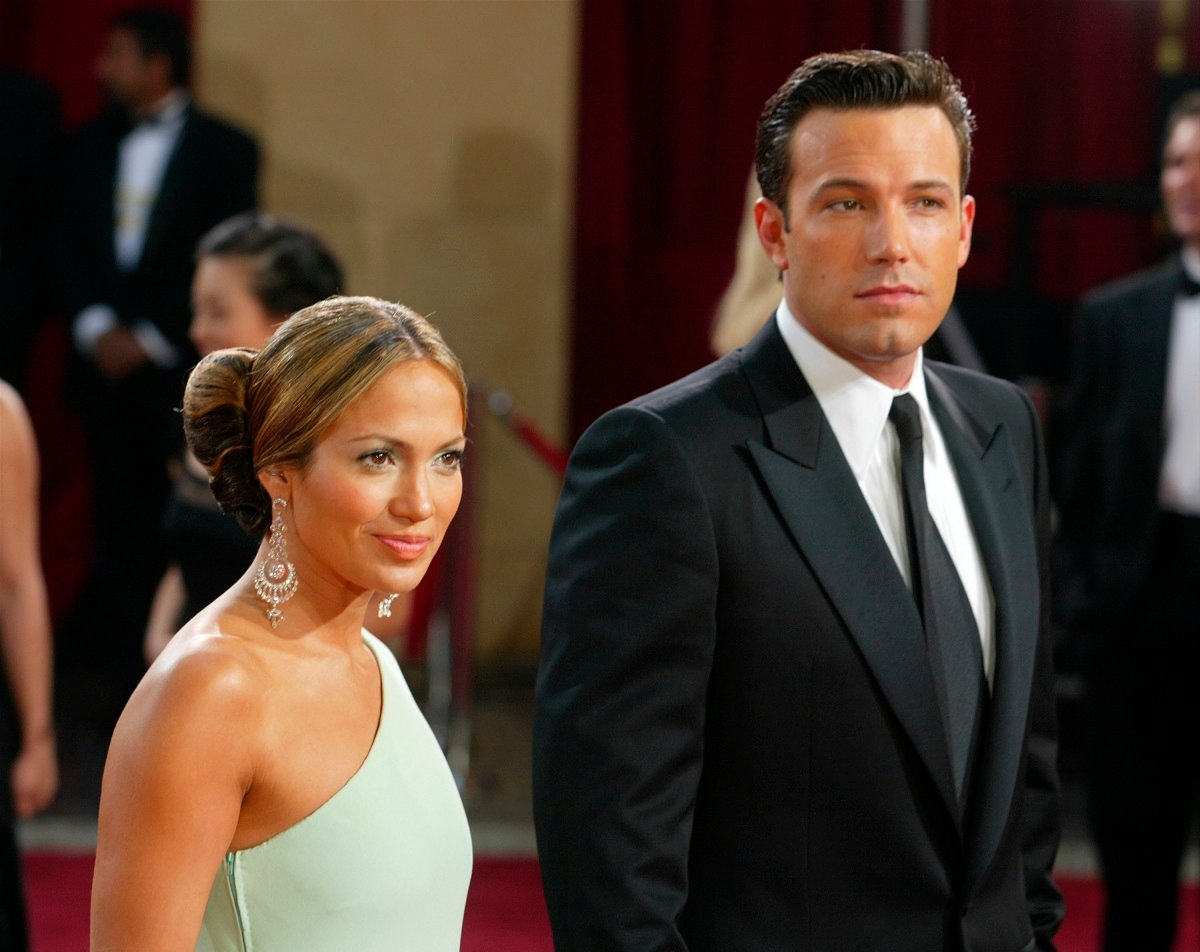 Lopez was one of the world's biggest stars in 2001 when she was cast in the Ben Affleck flick, Gigli. As for Affleck, he was an acclaimed dramatic actor, who had originally made a name for himself as a star of romantic comedies.
While both stars might have expected to enjoy their time working together, likely neither of them could have anticipated that they would fall in love on the set and become one of the most high-profile couples of the early 2000s.
The media took a rabid interest in Affleck and Lopez's romance, pursuing them relentlessly and publishing countless stories about their love affair. Affleck and Lopez were dubbed "Bennifer," a nickname that stuck.
The interest in the couple only intensified after the couple got engaged in November 2002. They went on to star in one more film together before ultimately splitting up in early 2004, citing the media attention as one reason for their separation.
Lopez later reflected on their relationship, stating: "I love Ben, he's a great guy, but it was a lot for both of us to be under that type of siege for two years straight…We were on the cover of every magazine, every week, it was just a weird thing. … Our relationship, I think, did suffer because of that."
Ben Affleck and Jennifer Lopez recently rekindled their relationship
After Affleck and Lopez separated in 2004, they both went on to date (and ultimately, marry, other people), having children, and working on their individual careers. These days, however, both Affleck and Lopez are single — and reportedly, looking to mingle with each other.
In early May 2021, they were spotted vacationing together in Montana, enjoying each other's company and seemingly, getting quite romantic.
"They have a strong connection. It's all been quick and intense, but Jennifer is happy," a source stated. For now, it seems as though "Bennifer" is back on, and some high-profile friends of the couple have a lot to say about their new connection, as well as the history of that iconic nickname. 
What did Kevin Smith say about creating the nickname 'Bennifer'?
Recently, Kevin Smith took to Twitter to express his thoughts on the news that the couple is back together, offering up his explanation for how the moniker "Bennifer" came to be. As reported by UsWeekly, Smith tweeted that "'Bennifer' is trending…It's a name I first gave the kids during 'Jersey Girl' pre-production, before the world found out they were dating." The fan-favorite director went on to write "I'd later drop the name in an interview with the @nytimes. Shortly thereafter, it appeared in the article and then entered the vernacular."
To date, Affleck and Lopez have not released a statement on the nature of their relationship — but with so many celebrity friends speaking out, it certainly seems as though "Bennifer" is back on!