Who Is 'CSI: Vegas' Star Mandeep Dhillon?
CSI: Crime Scene Investigation fascinated audiences with its unique storytelling and crime-fighting capabilities. The CBS dramatic TV series had a 15 season run, with the finale airing in September 2015.
Later this fall, Executive Producer Jerry Bruckheimer will be bringing the CSI franchise back to the small-screen, this time based out of Sin City.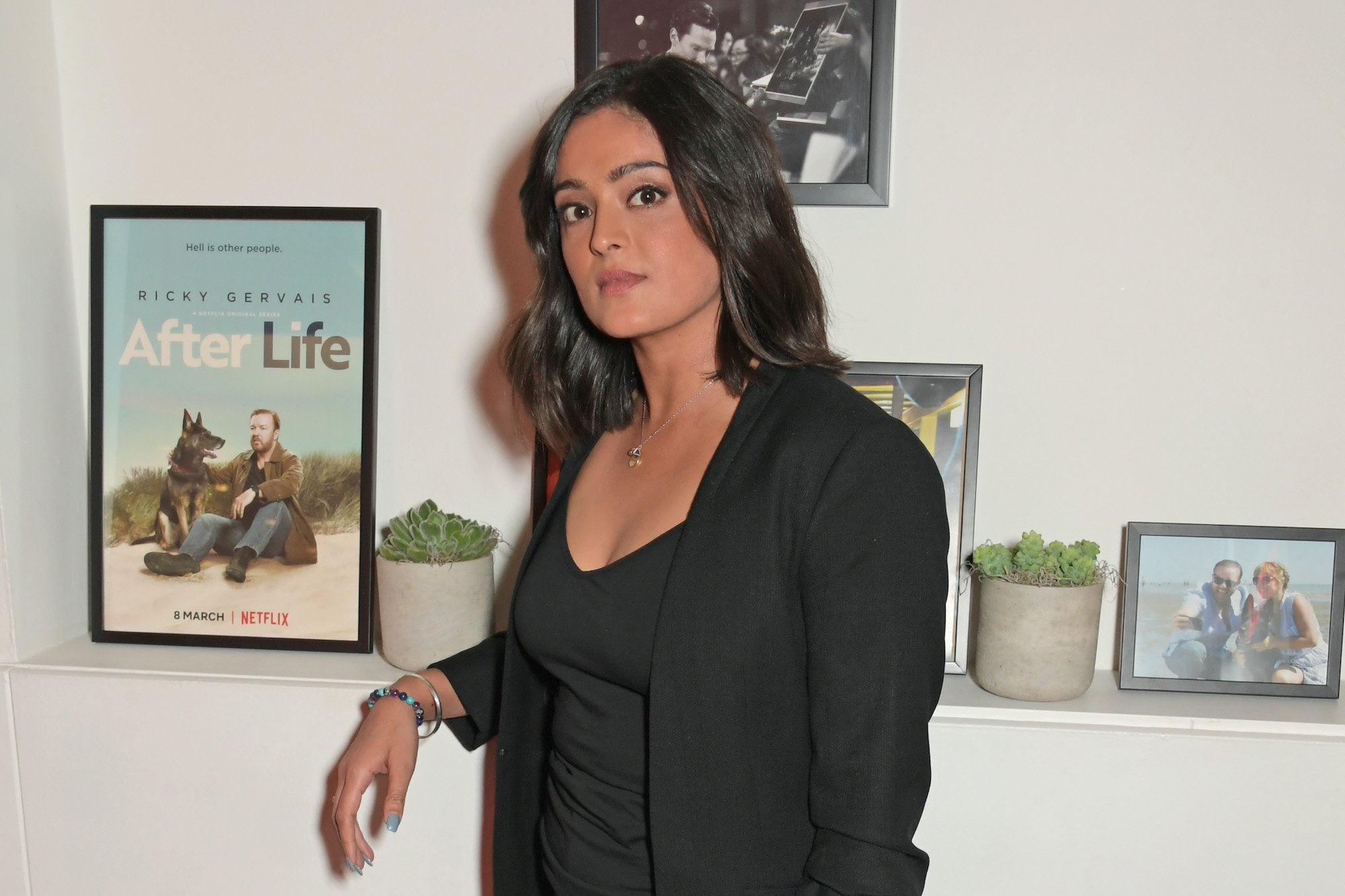 The sequel spinoff series CSI: Vegas will follow some well-known characters, as well as introduce a few new faces. Mandeep Dhillon will be among the new members of the forensic investigation team.
'CSI: Vegas'
CSI: Crime Scene Investigation has been captivating audiences for decades, making it one of the most-watched dramatic television series of the 21st century. CSI: Vegas is the fifth installment of the long-running $1 billion CBS franchise. The new storyline will focus on the forensic investigators battling an "existential threat" that could bring down the Las Vegas Crime Lab. The series will highlight modern crime scene investigation techniques as new characters solve crimes with the original cast members.
Parade reported that CBS Entertainment president Kelly Kahl said, "Crime-fighting technology has advanced dramatically over the last several years and combined with classic CSI storytelling, we can't wait to watch this new CSI team do what they do best: follow the evidence." Bruckheimer is reportedly thrilled to be back in Las Vegas, "where it all started over 20 years ago."
The show was originally slated for six episodes in 2020 to honor the 20th anniversary of CSI: Crime Scene Investigation. Due to coronavirus (COVID-19), the sequel was put on hold. Now scheduled to premiere later this fall, CBS has signed the highly-anticipated CSI revival to an entire season. CSI: Vegas will air on CBS and then move over to the Paramount+ streaming service. The entire 15 seasons of CSI are currently available on Hulu.
Mandeep Dhillon joins the cast of 'CSI: Vegas'
Dhillon will be joining the cast of CSI: Vegas, playing a lead role as a young immigrant following her dreams. Deadline reported her character, Allie Rajan, will work in the Crime Lab as a level II CSI. The 30-year-old actor is no stranger to television. In 2010, after appearing in several video shorts, Dhillon landed her first role in a television movie, Some Dogs Bite.
IMDb reports a long list of television credits, with the British actor's most notable appearances in 24: Live Another Day, Bulletproof, and After Life. In 2017, Dhillon co-starred in the rom-com Finding Fatimah. Her most recent work is voice acting on the television series Elliott from Earth. Fans of Star Wars: Episode IX – The Rise of Skywalker will recognize Dhillon, who portrayed Lieutenant Garan in the 2019 film.
Raised by a single mom, TVOM explains that the beautiful actor comes from Indian heritage. She is currently in a committed relationship with Jonathan Parramint, who, according to IMDb, was a script assistant on After Life. Dhillon uses her social media platform to bring awareness to mental health issues.
Who is returning to the CBS sequel?
There are only three original cast members returning for the CSI reboot. William Petersen will reprise his role as Gil Grissom. The forensic entomologist's wife, Sara Sidle, played by Jorja Fox, will also be returning to the show. Wallace Langham will return as forensic trace technician David Hodges.
Familiar faces such as Marg Helgenberger and George Eads will not have recurring roles on CSI: Vegas but may surprise viewers with guest appearances throughout the season.
Along with Dhillon, there are three other new characters who will be introduced as series regulars. The head of the Las Vegas Crime Lab, Maxine Roby, will be played by Paula Newsome. Matt Lauria will star as Josh Folsom, a level III CSI lead investigator. Hugo Ramirez, the head medical examiner, will be portrayed by Mel Rodriguez.
Paul Guilfoyle, who used to be a main cast member on CSI, will not return as a series regular. According to TV Insider, he will guest star in two episodes bringing back his role as homicide detective Captain Jim Brass.
RELATED: 'CSI: Vegas' Cast Guide: Who Plays Who in 'CSI' Revival?