Who Did Bobby Brown Marry After Whitney Houston?
Most people know about the marriage between Bobby Brown and Whitney Houston – or at least they think they do. Onlookers believed they were complete opposites, with Brown as a bad boy and Houston as America's sweetheart. But those who knew them closely say there was definitely love between the two and there were more similarities than differences. Their marriage ended in divorce and Houston passed away in 2012.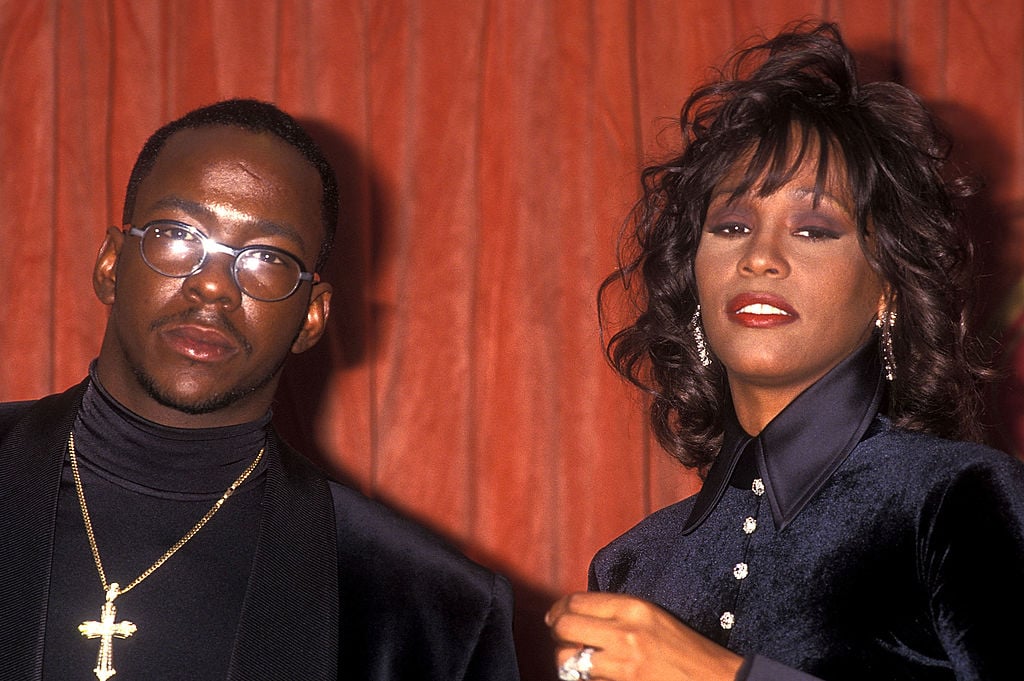 Brown remarried the same year to his longtime love and manager, Alicia Etheridge. The two are still going strong.  
Bobby Brown and Whitney Houston's marriage?
Brown and Houston met while attending the Soul Train Awards In 1989. They both recalled that Houston continued to bump into Brown several times throughout the night as a way to get his attention. She invited him to her 26th birthday party and they began dating afterward. 
They had the world watching and waiting for their relationship to end but Houston was attached to Brown from the start. She told Oprah Winfrey in a 2009 two-part interview that she was attracted to her future husband because of his high energy and swag. She also liked that he took control, which is something she was used to doing in life. The two were extremely passionate, which Houston told Oprah later lead to their issues as their passion for one another "clashed."
They married at Houston's New Jersey mansion in 1992 and welcome their daughter, Bobbi Kristina, the following Spring. After 14 years of ups and downs and struggles with drug and alcohol addiction – as well as the world praying on their downfall – they divorced. Brown later found comfort in an old friend, Alicia Etheridge.
Who Is Bobby Brown's wife, Alicia Etheridge?
Brown met Etheridge in the early 90s. At the time, she was dating singer and composer, Teddy Riley. Brown and Riley worked closely together on his first album and he and Etheridge formed a friendship. Their love story was documented in his BET biopic, Every Little Step.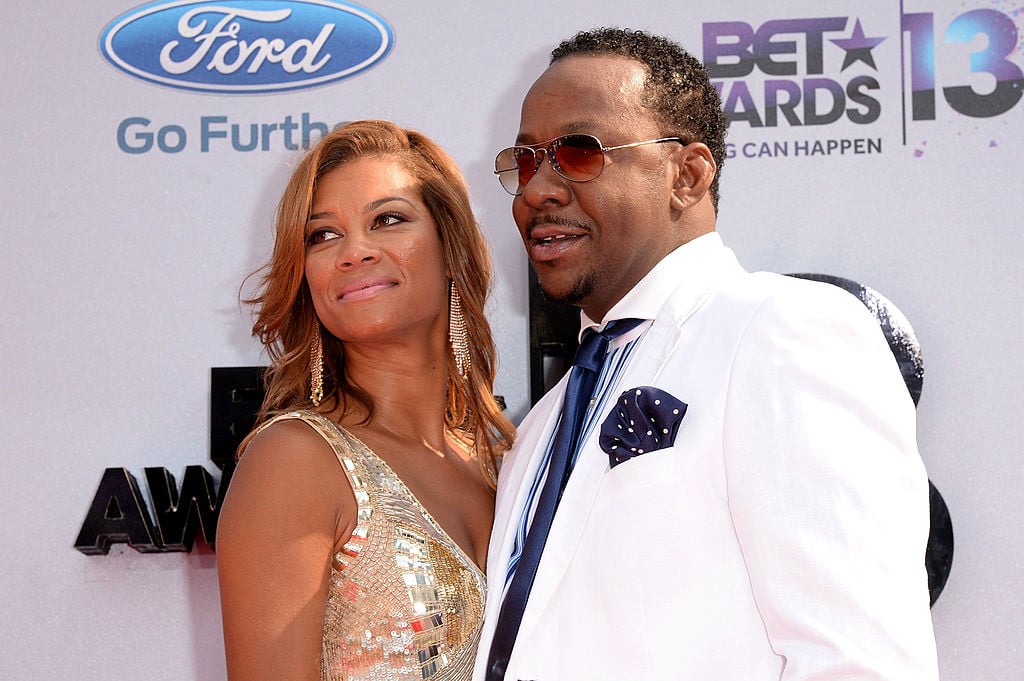 "We met many years ago, many years ago," Brown told Access Hollywood in 2012. "I believe I was about 18, and we were at a dance place, where people just go and work out their new moves … I met her there, and we became friends, we all hung out." Brown married Houston in 1992 and he and Etheridge lost contact for some time. 
Etheridge was in the entertainment as industry as well, working as a manager for artists like Macy Gray and sports players like Magic Johnson. She and Brown later reconnected and he hired her as her manager. Etheridge helped to revitalize Brown's career from a broke and struggling artist who was rarely booked for gigs – to an in-demand touring artist. Their relationship turned romantic a year or so into their working relationship.
She revealed in a 2016 interview with Robin Roberts that her family and friends were against her dating Brown due to his past marriage and history of drug and alcohol abuse. She followed her heart and stood by his side, supporting him through working towards sobriety. Etheridge was also Brown's rock when he lost both his ex-wife and daughter within three years of one another. 
They welcomed their son, Cassius, in 2009 and married in 2012 in a beachfront ceremony in Hawaii. Etheridge remains his manager. They are also parents to two daughters, Bodhi and Hendrix.