Who Did Princess Diana Date After Divorce With Prince Charles?
After her notorious divorce with Prince Charles, Princess Diana was free to date whoever she wanted. Find out who the people's princess dated after her split.
At first, Prince Charles and Princess Diana's relationship looked like something straight out of a storybook. People from all over the world just couldn't get enough of this couple. Millions of people would swoon in unison whenever Prince Charles would sneak a loving glance at Princess Diana and when Princess Diana would toss a bashful smile at Prince Charles' direction.
But it didn't take too long for people to start to realize that Prince Charles and Princess Diana's may not have had the picture-perfect relationship that everyone has originally thought that they had. 
Suspicions were confirmed when the two divorced in 1996, following a lengthy separation and multiple affair rumors. We all know that Prince Charles had a long-term relationship with Camilla Parker Bowles before and after his relationship with Princess Diana, but did Princess Diana ever date anyone after she and Prince Charles split up? Here is what we know about Princess Diana's romantic relationships after she divorced Prince Charles. 
Prince Diana and James Hewitt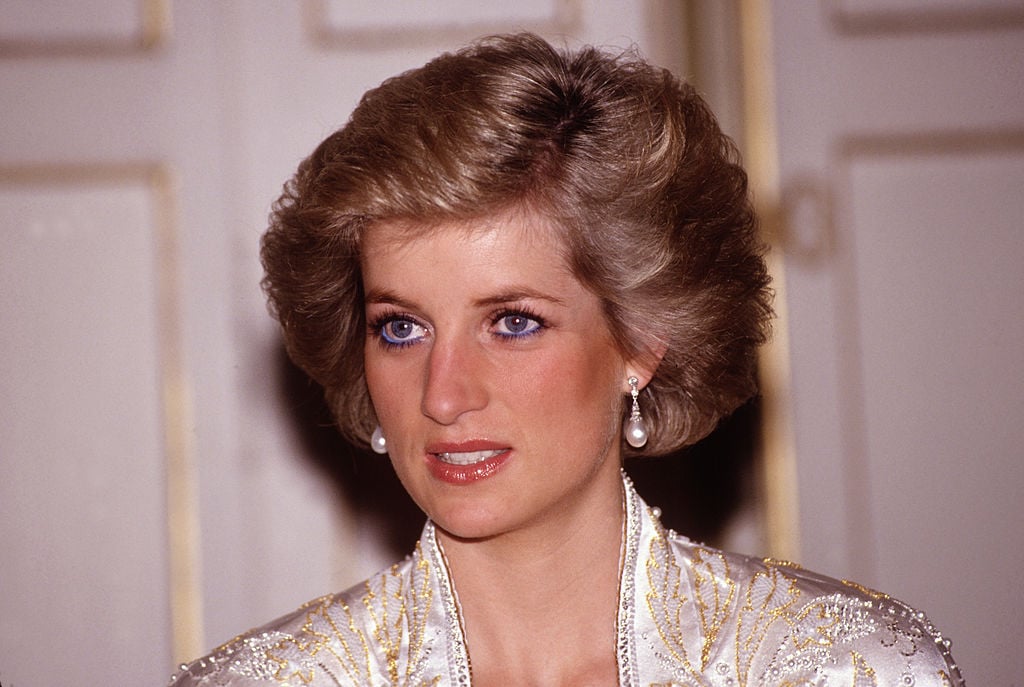 Prince Charles was not the only one who had famously carried on another relationship while being married. Princess Diana had also been unfaithful as well with former Household Cavalry officer James Hewitt.
After Hewitt became Princess Diana's horse riding instructor, the two had sparked up a romantic relationship that lasted an astonishing five years. They first started dating in 1986. Even though their relationship didn't begin until two years after Prince Harry was born, many people still thought that Hewitt was Prince Harry's biological father because he has red hair and other similar physical features that Prince Harry has.
Princess Diana and James Gilbey
Hewitt was not the only person that Princess Diana had an affair with while she was married to Prince Charles. In 1992, a secret recording had surfaced of a phone conversation that Prince Diana had with her long-time friend, James Gilbey. The phone conversation had taken place six years earlier in 1989, but it had quickly created a media frenzy when people had heard Gilbey refer to Princess Diana as "squidgy" and "darling" several times during the conversation. Because of Gilbey's pet name for Princess Diana, news outlets around the world referred to the recording as "Squidgygate."
Who did Princess Diana date after divorcing Prince Charles?
Three years after Prince Charles and Princess Diana had legally separated, she went to visit a friend in the hospital. While she was at the hospital, she got her first glimpse of a Pakistani heart surgeon named Hasnat Khan. Princess Diana was reportedly immediately smitten with the doctor after their very first meeting.
It was reported that for the next few weeks, she would make regular visits to the hospital in hopes of running into the surgeon again. Apparently, her plan had worked, and soon Khan and Princess Diana were dating. Many people believed that Khan was the first and only person that Princess Diana had ever truly loved and she even gave him the nickname: "Mr. Wonderful."
After dating for two years, the doctor and Princess Diana's relationship had started to get a bit rocky. With his erratic work schedule, it was hard for Princess Diana to ever get a chance to spend much time with him. It was also suggested that Khan thought they were from two different worlds, and there was no way to make their relationship work. They ended up splitting up in 1997.
Not long after Princess Diana and Khan's relationship ended, she became romantically involved with a family friend and Egyptian millionaire: Dodi Fayed. Princess Diana and Fayed had only dated for a few months, but according to Fayed's father, the relationship was moving fast and Fayed was planning on asking Princess Diana to marry him. Sadly, on August 31, 1997, Princess Diana and Fayed tragically lost their lives in a car accident while they were vacationing together in France.