Who Dies In 'The White Lotus'? — Every Fan Theory After Episode 2
After two episodes of HBO's The White Lotus, every viewer wants to know who dies in the new limited series. Could the death at the 5-star Hawaiian resort have something to do with the plunge pool that Shane Patton (Jake Lacy) desperately wants to have? After watching The White Lotus Episode 2, Some fans believe that there's more to Alexandra Daddario's on-screen husband's desire for the pineapple suite. Plus, it looks like something dark happens to the resort manager, Armond (Murray Bartlett), from The White Lotus trailer.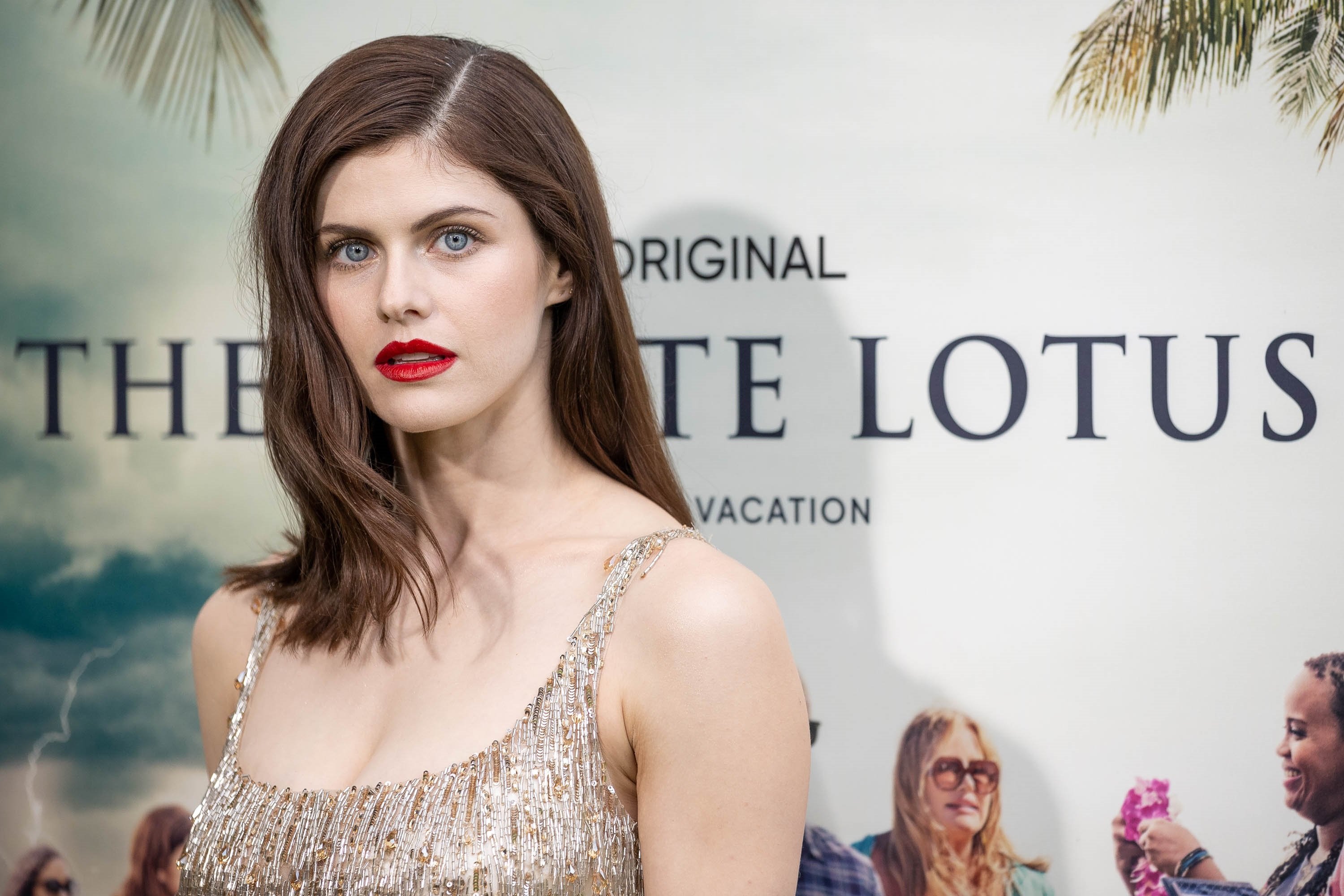 'The White Lotus': Was it an accident, or was someone murdered?
When The White Lotus Episode 1 opened, Shane appeared dejected in an airport in Hawaii. Fellow travelers sitting across from him began making small talk. They asked him what resort he stayed at, and when he responded that it was White Lotus, they became concerned because someone died there. 
"Our guide told us someone was killed there," the wife said.
Shane confirmed that the body remains are heading to Honolulu on the plane they are about to board. However, viewers did not find out who died. When they asked where Shane's wife was, he became irate and told the other travelers to leave him alone.
Then the episode flashed back to one week prior, and the drama began to unfold. However, in The White Lotus Episode 2, viewers don't find out anything more about who is in the box. That doesn't mean that avid fans didn't create new theories from the events of the second installment.
Does someone die in the plunge pool?
One theory that a Redditor proposed about who died on The White Lotus involved the plunge pool. In episode 1, Shane was distraught that their room didn't have a private pool like his mother, Kitty (Molly Shannon), booked for the honeymooners. So, he spoke to the manager about it several times, and then again in The White Lotus Episode 2. Shane even checked with the German couple staying in the suite; he wanted to see when they might be leaving.
"My prediction is that [Shane] is fixated on the Honeymoon suite because he was supposed to kill Rachel on the honeymoon and make it look like an accident," one viewer wrote on Reddit. "He keeps talking about the plunge pool and privacy. Molly Shannon shows up to help him come up with a new plan. My guess is she wrote something bad about the family, and they are getting back at her. [Rachel] showed that she didn't remember the profile she repurposed when she talked to the girls, so she probably isn't even aware of it. He is upset at the airport because he actually falls in love with her."
While many other fans love this theory, one viewer hopes there is a more profound or more mysterious reason why Shane's family might want Rachel dead.
Could Armond die in 'The White Lotus'?
Another fan theory regarding who dies in The White Lotus again involves Shane killing someone. However, this viewer idea involves the resort manager, Armond.
"[Shane] just can't let the room thing go, and he'll blame his relationship unraveling during his honeymoon on it," another Redditor wrote. "He'll kill Armond in a fit of rage, and then his mother will use her wealth to cover it up for him. Or he'll make it look like an overdose — somehow, the drugs will play into it."
After two episodes of The White Lotus, fans find that Shane is the most likely to murder someone. However, that could all change when The White Lotus Episode 3 airs on HBO at 9 p.m. EST on July 25, 2021.